Forex brokers let you trade foreign currencies so you can profit by correctly predicting the changing prices of currency pairs. The best forex brokers can offer cheap fees, fast trade execution times and protect your funds with deposit protection. Compare UK forex trading platforms here.
Forex Broker
Account Types
Key Information
Standard Forex Costs
More Info

IG

Forex CFDs: ✔️
Spread Betting: ✔️
DMA FX: ✔️
Pro Account: ✔️
Forex Options: ✔️

Forex Pairs: 51
Standard Margin: 3.33%
Pro Margin: 0.45%
Minimum Deposit: £250
Inactivity Fee: £12 pm
HQ: London, UK

EURUSD: 0.6 pips
GBPUSD: 0.9 pips
USDJPY: 0.7 pips
EURGBP: 0.9 pips
AUDUSD: 0.6 pips
Overnight Financing: 0.0022%

See Offer


Your capital is at risk. 73% of retail CFD accounts lose money

CMC Markets

Forex CFDs: ✔️
Spread Betting: ✔️
DMA FX: ✔️
Pro Account: ✔️
Forex Options: ✔️

Forex Pairs: 71
Standard Margin: 3.33%
Pro Margin: na
Minimum Deposit: £100
Inactivity Fee: £10 pm
HQ: London, UK

EURUSD: 0.7 pips
GBPUSD: 0.9 pips
USDJPY: 0.7 pips
EURGBP: 0.11 pips
AUDUSD: 0.14 pips
Overnight Financing: 0.0027%

See Offer


66% of retail investor accounts lose money when spread betting and/or trading CFDs with this provider

Pepperstone

Forex CFDs: ✔️
Spread Betting: ✔️
DMA FX: ✔️
Pro Account: ✔️
Forex Options: ❌

Forex Pairs: 62
Standard Margin: 3.33%
Pro Margin: 0.2%
Minimum Deposit: £100
Inactivity Fee: £0
HQ: Melbourne, Australia

EURUSD: 0.09 pips
GBPUSD: 0.59 pips
USDJPY: 0.25 pips
EURGBP: 0.36 pips
AUDUSD: 0.17 pips
Overnight Financing: Variable

See Offer


79.3% of retail investor accounts lose money when trading spread bets and CFDs with this provider

City Index

Forex CFDs: ✔️
Spread Betting: ✔️
DMA FX: ❌
Pro Account: ✔️
Forex Options: ✔️

Forex Pairs: 84
Standard Margin: 3.33%
Pro Margin: 0.25%
Minimum Deposit: $50
Inactivity Fee: $10 pm
HQ: London, UK

EURUSD: 0.5 pips
GBPUSD: 0.9 pips
USDJPY: 0.6 pips
EURGBP: 0.9 pips
AUDUSD: 0.5 pips
Overnight Financing: Variable

Open Account


70% of retail investor accounts lose money when trading CFDs with this provider

Markets.com

Forex CFDs: ✔️
Spread Betting: ✔️
DMA FX: ❌
Pro Account: ✔️
Forex Options: ❌

Forex Pairs: 20+
Standard Margin: 3.33%
Pro Margin: 0.5%
Minimum Deposit: $5
Inactivity Fee: $10pm
HQ: Cyprus
EURUSD: 0.6 pips
GBPUSD: 1 pips
USDJPY: 0.7 pips
EURGBP: 0.9 pips
AUDUSD: 0.9 pips
Overnight Financing: Variable

See Offer


77% of retail investor accounts lose money when trading CFDs with this provider


Saxo Capital Markets

Forex CFDs: ✔️
Spread Betting: ❌
DMA FX: ✔️
Pro Account: ✔️
Forex Options: ✔️

Forex Pairs: 182
Standard Margin: 3.33%
Pro Margin: 1.5%
Minimum Deposit: £500
Inactivity Fee: £25 pq
HQ: Copenhagen, Denmark

EURUSD: 0.6 pips
GBPUSD: 0.7 pips
USDJPY: 0.6 pips
EURGBP: 0.7 pips
AUDUSD: 0.6 pips
Overnight Financing: +/- 0.75%

See Offer


70% of retail investor accounts lose money when trading CFDs with this provider

Spreadex

Forex CFDs: ✔️
Spread Betting: ✔️
DMA FX: ❌
Pro Account: ✔️
Forex Options: ❌

Forex Pairs: 60
Standard Margin: 3.33%
Pro Margin: 0.45%
Minimum Deposit: £100
Inactivity Fee: £0
HQ: St Albans, UK

EURUSD: 0.6 pips
GBPUSD: 0.9 pips
USDJPY: 0.7 pips
EURGBP: 0.9 pips
AUDUSD: 0.6 pips
Overnight Financing: Variable

See Offer


69% of retail investors lose money when trading spread bets and CFDs with this provider
Forex CFDs: ✔️
Spread Betting: ✔️
DMA FX: ❌
Pro Account: ✔️
Forex Options: ❌

Forex Pairs: 138
Standard Margin: 3.33%
Pro Margin: 0.45%
Minimum Deposit: £20
Inactivity Fee: £0
HQ: Gibraltar
EURUSD: 0.8 pips
GBPUSD: 0.13 pips
USDJPY: 0.8 pips
EURGBP: 0.15 pips
AUDUSD: 0.6 pips
Overnight Financing: Variable

See Offer


76.72% of retail investor accounts lose money when trading CFDs with this provider


Forex CFDs: ✔️
Spread Betting: ✔️
DMA FX: ❌
Pro Account: ✔️
Forex Options: ❌

Forex Pairs: 39
Standard Margin: 3.33%
Pro Margin: na
Minimum Deposit: $50
Inactivity Fee: $50
HQ: NY, USA
EURUSD: 1.3 pips
GBPUSD: 1.8 pips
USDJPY: 1.4 pips
EURGBP: 0.15 pips
AUDUSD: 1.9 pips
Overnight Financing: Variable

See Offer


67% of retail investor accounts lose money when trading CFDs with this provider


Forex CFDs: ✔️
Spread Betting: ❌
DMA FX: ❌
Pro Account: ✔️
Forex Options: ❌

Forex Pairs: 61
Standard Margin: 3.33%
Pro Margin: na
Minimum Deposit: $50
Inactivity Fee: $5
HQ: Larnaca, Cyprus
EURUSD: 1.5 pips
GBPUSD: 1.5 pips
USDJPY: 1.4 pips
EURGBP: 1.7 pips
AUDUSD: 1.5 pips
Overnight Financing: Variable

See Offer


77% of retail investor accounts lose money when trading CFDs with this provider
Table last updated: 25th November 2021 2:53 pm
Compare Forex Brokers Side-By-Side
Use our side-by-side forex broker trading platform account comparison to compare the best forex broker by pricing, market access, account types and services.
What is a forex broker?
A forex broker connects traders to the foreign exchange market so they can speculate on the price of currencies. Forex (foreign exchange) provide trading platforms, back office management, order routing and margin facilities to individuals, professionals and banks for forex trading.
What is Forex Trading?
Forex trading is the exchange or conversion of one currency into another. Whether that's US dollars for Czech crowns or British pounds for Japanese yen. However, in today's FX market, the rates of exchange between currencies are updated continuously and that means that traders can speculate on the changes in those rates or prices.
How do online forex trading platforms work?
In this interview, we cover what forex trading is, why and if you should trade forex, what forex pairs to trade, types of forex orders, what are the main risks of forex trading, trading forex around economic figures, technical analysis versus fundamental analysis as well as managing fx risk.
How to choose a Forex Broker
When choosing a forex broker, there are several key points to look out for, but most importantly, you need to choose a broker that's the right fit for you. One that matches your trading knowledge, abilities and finances, and other requirements. For example, new traders are unlikely to benefit from opening an account with a broker that's aimed at experienced algorithmic traders, and those traders won't thrive in an environment designed for beginners.
The main things to consider when choosing a forex broker are:
Pricing, fees and commissions
Markets accessibility
Opening times
Account balance and deposit security (FSCS etc.)
Features, order types technology
Market tools and educational services
Those new to FX trading will probably want to look for brokers who offer smaller minimum deposit requirements, mini and micro lot trading sizes, alongside good education, training resources and limited or fixed risk trading.
More experienced and more active traders will want to look at the spreads a broker charges and any associated commissions. Sometimes, bid-offer spreads are discounted, however, a commission per deal is charged by the broker instead.
All traders, whether large or small, should be sure that their funds are secure. If you trade with an FCA-regulated broker, then your funds will be held in a segregated client money account and they will be insured (up to £85,000) by the UK's Financial Services Compensation Scheme (FSCS).
Forex traders should ensure a broker's trading platform offers the markets you want to trade, at the times you want to trade them. FX markets are traded 24/5 across the globe, but the trading hours of other instruments can vary by provider.
Other things to consider when choosing a broker are features such as research, ideas and analysis. Does the forex broker offer webinars? What are their customer and technical support hours? Can they be contacted by phone or is it all online only?
In this guide, we will run through ten things you should consider when looking for a forex trading platform.
Understand how forex trading works
Forex is short for foreign exchange and it is the world's most active financial market. Forex trading takes place across the world 24 hours per day, 5 days per week. The market grew out of the expansion of international trade and the removal of fixed exchange rates and capital controls, which began in the 1970s.
Today, foreign exchange not only supports global commerce but it's also an asset class in its own right and is traded accordingly.
Forex trading takes place through specialist forex trading brokers and is available globally. There are key regional hubs, such as Tokyo and Singapore in Asia, New York in the USA, Amsterdam in Europe and London in the UK. Trading moves from one region to another as the business day there comes to an end.
Forex brokers are available in each region that offer clients the ability to trade on the forex markets. The table above shows some of the best forex trading platforms in the UK for you to compare.
Forex prices reflect the differentials in the performance of individual economies. Better-performing economies tend to have stronger currencies. Poorer-performing economies tend to have weaker currencies.
Forex prices also reflect sentiment towards currencies alongside the supply and demand for them. Forex traders take a view on the performance of one currency against another based on changes in the economic data and sentiment around those currency pairs.
The price of forex trading is made up of a bid price and an offer price; the difference between those two prices is called the bid-offer spread. In the most highly liquid and highly-traded Forex pairs, like EURUSD and USDJPY, this bid-offer spread can be just a fraction of a cent.
Tight pricing means that traders can potentially profit from relatively small moves in the Forex rates. If you buy a currency pair, the bid price of the forex rate in that pair needs to move fractionally above the price to make a profit.
Conversely, when selling a currency pair, the offer price needs to move below the price you sold the pair at to be in profit on the trade. However, if the market moves in the wrong direction, trades will result in a loss.
FX is the most actively traded of the world's financial markets, and according to data from the Bank for International Settlements (BIS) triennial survey, on average, more than US$6.59 trillion of foreign exchange was traded daily in 2019, up from an average of just over US$5.0 trillion in 2016.
The importance of starting with a forex broker with low fees
When you start trading, you are going to make mistakes by doing things like putting on the wrong trade, closing a trade too early, putting on a trade that's too small to be worthwhile, etc.
This is all part of the learning curve for traders, however, traders should experience that learning curve in a low-cost environment. For example, if you have just a £500.00 trading deposit, you won't want to be paying a £10.00 minimum ticket charge per trade, as those costs will eat through your capital quickly.
Choosing which is the right forex trading platform to start with
When choosing your first forex platform, decide if the forex broker's platform or MT4 is appropriate. Spend some time in the demo environment on the platform, which will allow you to test the features and look and feel of the technology. If you don't like the way that MT4 is set out and ordered, then it's probably best to move on quickly as the platform doesn't allow for customisation. IG offers several alternative trading platforms to MT4, including an online web trader mobile app and the more advanced proReal time platform. At Pepperstone, you will find cTrader as an MT4 alternative, a platform that is customisable and comes with several additional features. Once again, the best way to decide if it's for you is to test-drive the platform in the demo environment.
Does your Forex broker provide educational resources and analysis
FX trading and the terminology involved can seem quite daunting to new traders, so it's important that you feel comfortable with a broker's offering, and that things that you don't understand are explained clearly to you. Whether that's through a website Q&A section or suite videos on YouTube or a help desk. If you find that the broker isn't able to explain things to you clearly and concisely, then maybe they are not right for you.
Limiting risk when starting to trade forex
Preservation of capital is one of the keys to successful trading, and never more so than when you are new to forex trading. One of the main ways that traders can preserve their capital is through the use of stop losses. A stop loss is an instruction to close an open position if the trade loses a certain amount of money or reaches a specific price point.
If that happens then the stop loss is triggered automatically and the trade is closed at the next available price. In certain circumstances, that could mean that the trader experiences what's called slippage, and they can find that their stop loss has been executed at a price that's quite different from the trigger level.
To avoid that possibility, some brokers offer the option of guaranteed stop losses, which close a trade at the nominated stop loss level without slippage. However, there is normally a charge for trading with a guaranteed stop, and there are usually minimum distances that the stop will need to be placed away from the current price.
Start small with a forex broker that offer the lowest deposits
Some brokers will allow you to deposit as little as £50.00, however, a small deposit is not necessarily a good thing because you need to be able to trade in the market, and to do that, you will need to meet the minimum trade size and margin requirements. With a deposit of £50.00, you are likely to be able to make just one or two trades at best, and to some extent, you would be prioritizing incorrectly. It would be far better to have a bigger trading deposit that you manage carefully.
Keep your forex trading costs as low as possible
It's always important to keep an eye on your trading costs but even more so when you are starting in trading, when the tendency is to over trade, make mistakes such as snatching at profits or miss-sizing a deal, etc. if you are trading with relatively small deposits then trading costs can have a meaningful impact on your account balance, not least because FX trading is leveraged and position sizes and therefore trading fees are magnified.
The features & factors to consider if you are a pro trader
Some of the features include personal sales traders with direct phone lines, VIP events, access to research analysis, reduced commissions or trading fees. Usually, these concessions are volume related or banded based on deposit size and frequency of trading. However, once again, it will very much be a case of which broker you feel most comfortable with.
How to start forex trading
To start forex trading, you will first need to choose a broker through which to open a trading account.
Don't forget that you will need to be 18 or over to be able to open a trading account.
The full process of starting to trade forex is:
Understand what forex trading is
Understand the risks involved in forex trading
Choose a forex broker
Open a trading account with a forex broker
Deposit funds with a forex broker
Execute your first forex trade
Mange your risk
Close your first trade and take a loss or make a profit
Open a forex trading account
To open the account, you will need to make an application to the broker. This is usually done online and you will just need to provide your name, address and contact details. when you do. You will also be asked some questions aimed at assessing your suitability for and understanding of the risks involved in trading on margin.
You will likely need to demonstrate that you understand the key concepts around things like risk, trade sizing and FX pricing.
Of course, any FX trading you undertake should only be done with risk capital that is money that you can afford to lose and are not relying on to pay the bills or to meet other financial commitments you may have.
Assuming that you can be verified electronically by your broker and you pass the suitability tests, your account could be up and running soon after you complete the application. If you can't be verified online, you may be asked to submit supporting documents such as a copy of your passport and a recent utility bill or bank statement in your name that shows your current address.
Depositing funds with a Forex Broker
Once your account is approved and opened, you will be able to make a deposit, and your broker should make you aware of the payment methods they accept. Bank transfers and debit card payments are pretty much accepted universally.
Acceptance of credit card and e-wallet payments will vary from broker to broker. You may be asked to register your bank details with the broker before you make a deposit.
Before you start trading, you are going to need a trading plan or strategy. If you have one, that's great, but if you are new to trading, then the best advice would be to start with a demo account that simulates trading in the live markets but without you having to risk any real cash.
On a demo account, you can become familiar with how the broker's trading system works, and how the markets move and prices change within them.
It will also be a good idea to take advantage of any educational resources and training that the broker offers, as well as reading about and researching the markets for yourself.
Putting on your first forex trade
Once you understand how the markets operate, you can start to think about the instruments that you want to trade. There are plenty to choose from; some of them may make more sense to you than others. For example, you may feel you have a handle on what moves or influences the prices of USD JPY and GBP USD, and in that case, it would make more sense to trade those than say USD CHF or AUD USD. Essentially, trade what you know and understand or what speaks to you.
As part of your time on the demo account, you should familiarise yourself with placing orders and opening and closing positions. When you open a position, you will need to choose your instrument, the trade size and trade direction.
So for example, if you want to get long or buy the Japanese yen and sell the US dollar, you will open a sell or short position in USD JPY, or dollar-yen as it's known. As you are selling the dollar and buying the yen, you will be dealing on the bid side of the quote, and you are looking for the dollar-yen rate to fall so that you can close or buy back your position at a profit.
If that happens, you will close or trade out of the position by buying the dollar and selling the yen. You do that by closing your short position at the offered side of the quote.
Just remember that when you trade in FX, you are always taking a view on two currencies and you are going long of one and short of the other as a result.
We talked about you having a trading plan or strategy before you get started in FX trading and one of the key components of that plan will be money and risk management. You will need to decide how much of your stake you will be prepared to risk on a given trade and how many trades you will have open at any one time.
Risk and reward are opposite sides of the same coin, however, the trick is to limit your risk and preserve your trading capital to earn as many rewards as possible, rather than risking or losing it all on a single trade.
You will also need to factor your trading fees into your strategy. After all, it's no good snatching at $10.00 trading profit if your cost for the trade is $12.00 because all you have done is make a $2.00 loss. Do that 20 times and you have lost $40.00, and if you are trading with a $1,000 stake, you will have lost 4% of your capital by doing that.
In terms of developing a trading strategy that will be built over time, but the most accessible way for new traders to develop trading is to use some simple technical analysis and momentum studies.
By drawing a chart with two moving averages, for example, a 5-period line and a 20-period line, when the faster-moving 5-period line crosses through the slower moving 20-period line then that can be considered to be a potential buy or sell signal.
The 5-period line shows the trade which way short-term price momentum is headed. Traders will usually use another indicator to confirm the signal, but this simple strategy is a good starting point for beginners.
As you become more experienced, you can build out this strategy and include more complex indicators such as stochastics and MACD. Or you may prefer to trade fundamentals and the economic calendar, and the degree of surprise or confirmation contained in major economic releases.
What to avoid when looking for a Forex Broker
The forex broker industry is huge, there seems to be new brokers popping up every day, all claiming to offer tighter pricing, faster execution and better client money protection.
But how can you choose a Forex broker when there are so many options?
Instead of telling you what to look for, here is a guide of three things to avoid when looking for a forex broker. If you are looking for a recommended Forex broker here are three things you don't want:
Not being regulated by the FCA – All forex brokers operating in the UK must be regulated in the UK. However, it is possible for offshore brokers to offer forex trading to UK residents. Being regulated in Cyprus also means that a broker can show that they are regulated in the UK and show up on the FCA register. So if you check the FCA website to make sure a broker is legit, they will show up. But, if they are not fully authorised and regulated by the FCA then client funds are not protected under the FSCS. The FSCS basically protects a certain amount of clients funds should a broker go into administration, see their website for more information here. If your broker is only based offshore you'll have little hope of getting any money back.
MT4 only brokers – We're not saying that these brokers are bad, it's just that they are not as good as full service brokers. There are lots of decent MetaTrader 4 brokers out there, but a broker that just offers MT4 is probably just a brand white labelling some technology from another service provider. Again, there is nothing wrong with this if that brand provides significant added value. But it's often more sensible to go with a broker that provides a range of forex trading platforms.
Brokers that offer welcome bonuses –  Those days are long gone and the FCA has not yet banned, but has basically told brokers that it will ban welcome cash bonuses as an incentive for new clients to open an account. Mainly it's because in order to claim a bonus the terms stated that clients must trade a certain amount and the FCA considers this to be unfair and encouraging clients to take unnecessary risk. So, the decent brokers have stopped straight away, whilst others are still offering bonuses to new account holders.
It's worth mentioning that there are decent brokers out there that offer all or some of these things to avoid, but we're just highlighting a few points that should cause you to conduct a little extra due diligence when opening a forex trading account.
Forex broker and trading platforms reviews
Our forex trading platform reviews are a combination of expert testing, data analysis, CEO interviews, product and feature comparison as well as a survey of thousands of traders proving their opinion on what they think is the best forex trading platform in the UK.
IG Forex Account Review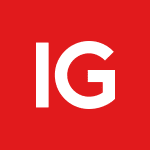 As well as CFDs, IG offers Rolling Spot Forex or FX trading on major, minor and exotic pairs and crosses. The firm quotes prices 24/5 and offers competitive prices with spreads on Major FX pairs from just 0.40 points though these spreads will vary with market conditions and liquidity.
Alongside the minimum spread in its list of charges, IG will often also show the average spread that you can expect to trade on and that is probably a fairer reflection of their pricing structure than the headline rates on their own.
Spreads in FX are likely to be tightest at the most active points in the trading day. So that's when Asian and European markets crossover and again when European trading intersects with that in the USA.
Overall, IG offers a wide-ranging and competitive margin FX service across several dealing platforms which will comfortably meet most retail trader's needs.
CMC Markets Forex Account Review
CMC Markets offers trading in more than 330 FX pairs and crosses, including12 currency indices, which it claims is more than any rival broker. CMC makes bid-offer spreads in the FX instruments it trades; they vary from contract to contract but spread on EURUSD and AUD USD two of the most widely traded currency pairs start at 0.70 whilst the spread in GBPUSD or cable as it's known is from 0.80.
CMC won three awards in 2020 for its FX product, including our own Good Money Guide Best Forex Broker award, and it remains one of the best services out there.
Read our full CMC Markets review
Pepperstone Forex Account Review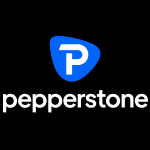 Pepperstone offers one of tightest spreads in major FX pairs. The firm has about 60+ FX pairs, ranging from major rates to minor crosses. Some exotics are also available. You can either spread bet or open a CFD contract on FX pairs.
Depending on your account type and trading method, the spread can vary from pair to pair. For example Cable (GPUSD) has the tightest spread on Razor account on CFD; while spread betting on standard account is highest (see below).
Liquidity, pricing, and execution time on Pepperstone's platform are generally quite good given its access multiple Tier 1 banks.
In addition, clients can also trade currency indices on the US Dollar, Euro and Japanese Yen, typically using CFDs with standard lot size of 100 and spread of 100 pips.
Read our full Pepperstone review
Spreadex Forex Account Review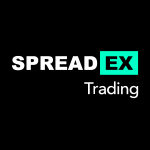 Spreadex offers 53 spot markets alongside a dozen currency futures including the US dollar index, these futures can be traded as CFDs or as Spread Bets
Spreads on EURUSD the most liquid forex pair start at 0.6, GBP USD or cable has a minimum spread of 0.90 and USDJPY or dollar-yen has spreads from 0.70. Whist the Aussie dollar against the greenback, AUDUSD, has a minimum spread of 0.60.
Spreadex makes markets in spot currencies from 22.00 on a Sunday evening through to 21.15 on the following Friday night. The currency futures hours vary by contract but they are largely available for 23 hours per day.
As with Spreadex's other product offerings the FX proposition is competitive when viewed against their peers and the availability of contracts based on FX futures is a string to their bow that even many specialist FX brokers don't offer.
City Index Forex Account Review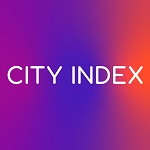 City Index make markets in 84 FX pairs and crosses (crosses are FX rates that don't include either US dollar or the Euro) City makes two-way bid-offer prices with, a spread between them.
For example, the minimum spread on EURUSD is 0.5 points though the typical or average spread that traders can expect to receive at City is 0.8.
GBP USD has a minimum spread of 0.90 and a typical spread of 1.80. whilst the values for USDJPY are 0.60 and 0.80 respectively.
As well as making markets in rolling spot forex City also offers a range of FX forward contracts with fixed monthly or quarterly expiries, making them more akin to FX futures.
You can trade FX using City's in-house desktop and mobile platforms or should you prefer you can use MT4 to trade.
City Index has higher minimum spreads than some competitors, for example, FX broker Pepperstone has minimum spreads on EURUSD from 0 points though you will pay a commission to trade on that basis. The forward contracts that City offers, provide traders with flexibility, fixed costs and the potential for spread or arbitrage trading against the spot market.
Read our full City Index review
Markets.com Forex Account Review
Markets.com offers 67 pairs and crosses for its clients to trade or bet on and it charges the same spreads on FX dealing whether you are trading CFDs or Spread Betting. for example on EURUSD, or eurodollar FX, the spread is 0.60 pips. The spread is 0.80pips in dollar-yen and the Aussie dollar versus the US dollar. While in a cross such as GBP CAD, the pound versus the Canadian dollar, the spread is 3.20 pips.
The rule of thumb for FX trading is that the less liquid the contract, then the wider the spread will be.
The 67 pairs and crosses offered include many minor and exotic pairings. Some peers such as CMC have a fuller offering and you can probably find narrower spreads elsewhere particularly if you are an active FX trader. That said the range of instruments and the pricing is probably good enough to attract and retain those who trade less frequently and who like the restrained qualities of the Markets.com trading platform. And if you are an FX bug and need a Meta-quotes fix then Markets.com also offers access to the MT4 and MT5 trading platforms.
Our rankings of the best Forex brokers in the UK by category
Our Forex broker comparison tables display only UK forex trading platforms that are properly regulated by the FCA to offer forex trading to UK traders. Our rankings are based on extensive product testing, our industry survey, which measures customers' satisfaction on 10 key forex trading account features, price and spread comparison, market access, account options and customer reviews.
Best overall forex broker and forex trading platform that have won "best forex broker" in our awards over the past four years have been:
2021: XTB – a very high proportion of client reviews
2020: CMC Markets – excellent all-round forex coverage
2019: IG – excellent forex trading tools and market access
2018: Saxo Markets – the largest type of forex trading account
Best forex trading platforms for beginners
If you are new to FX trading, you will want to choose a broker that offers flexible trade sizes and deposits, educational resources and time for you to learn about trading and the broker's platform on a demo trading account. To find all those resources in one place, you will probably be drawn to established names such as IG Group, however, brokers such as Pepperstone and CMC Markets are also worth considering.
Here are three forex brokers ranked by what we think provide trading platforms that are suitable for beginner forex traders:
IG – a large publically listed forex CFD and spread betting broker with excellent educational tools, analysis, and a clear, simple to use platform
CMC Markets – forex traders can use CMC's client sentiment gauge to see what currency markets profitable traders are buying and selling
Pepperstone – offer zero spreads which can help new traders keep costs down
Best forex trading platforms for small deposits
Established names like IG Group score well as a broker for those that are new to trading or have a small deposit. However, there are alternatives to consider as well. Both ETX Capital and Spreadex can accommodate smaller deposits and newbies. Both of these businesses have straightforward intuitive trading platforms. ETX has a wealth of educational videos on offer and Spreadex, of course, offers both FX trading and spread betting on FX.
Here are the best forex trading platforms ranked by what the broker's minimum deposit is:
Markets.com – £5
Capital.com £20
City Index – £50
Spreadex – £100
Pepperstone – £100
CMC Markets – £100
IG – £250
Saxo Markets – £500
Trading with smaller deposits is popular among new traders who are reluctant or unable to commit a large amount of capital to FX trading. Over time, they may increase their trading deposit as they become more familiar with the way FX trading works and more confident in their ability to make a return on their trading capital.
Best forex broker according to reviews:
The best FX broker in the GMG 2021 awards was XTB. IG Group came top in the Spread Betting category. Whilst Pepperstone was voted the best MT4 broker, thanks to its tight spreads and the good range of products it offers.
The most established firms tend to score well in user reviews, and IG Group are high up on the list of 5-star user ratings. Of course, they are not immune to complaints and poor reviews, but they are comfortably outweighed by the amount of positive feedback received at the Good Money Guide.
CMC Markets are also highly rated by their users in our review section. Overall, people are impressed by the technology range of products and customer service on offer.
Best forex trading app
Forex trading apps enable forex traders to trade on the go. Forex brokers often provider serveral versions of their trading apps and have various different paltforms on offer. We have ranked the best forex trading apps, by the aggregated number of reviews and given them an average score across various review platforms:
IG – 4.5
Pepperstone – 4.45
Spreadex – 4.35
Saxo Markets – 4.25
CMC Markets – 3.6
City Index – 3.5
Markets.com – 3.45
Best forex brokers for high net worth traders?
For high net worth individuals who are likely to have deposits over the £85,000 FSCS limit, it's important to look for a provider with a decent balance sheet and a good track record. For example, IG Group has a market cap of £2.79 billion and has been in business for more than 40 years. Fineco is a fully-fledged and listed Italian bank with a market cap of €9.0 billion. Whilst privately held Saxo Bank Group had a total balance sheet equity of DKK 7.082 billion in 2019 and is 50% owned by Chinese conglomerate Geely Holdings.
IG Group was voted the winner in the Best Professional Trading Account category in our 2020 awards, whilst Fineco won the award for customer service and Saxo Capital Markets won Best DMA Broker.
Best forex trading brokers for professional traders
Brokers that offer professional clients a dedicated service include IG Group, Saxo Capital Markets, Fineco Bank, City Index and ETX
Professional traders need to meet strict criteria around experience, knowledge of volumes traded and financial wherewithal. If you do qualify as a professional trader, you will enjoy higher rates of leverage and access to a wider range of products than retail traders. Professional traders are the most profitable group for FX brokers and they tend to offer those clients additional perks as well.
The forex brokers that have won "best professional trading account" for their trading platform in our awards for the past four years have been:
2021: Saxo Markets
2020: IG
2019: Saxo Markets
2018: Saxo Markets
Best ECN Forex Brokers
An ECN forex trading platform is an electronic communications network, and in FX trading, that network is made up of trading counterparties. These trading counterparties are also known as liquidity providers; they are the price-makers in the FX market. If you are offered an ECN or STP account, your broker is saying that your order will be routed into this network of competitive liquidity providers and price-makers.
Here is more on ECN brokers and why you might want to consider using one.
Pepperstone offers ECN or STP access through its Razor account; this account offers tighter bid-offer spreads but charges a commission per deal on top of that.
Best forex brokers for scalping
Yes, in theory, you could scalp using an ECN or STP broker, however, you will want to ensure that you know exactly what your cost per trade is because one of the most important facets of scalping is being able to cut or scratch non-performing trades for the lowest possible costs, and of course to make profits on those trades that you don't cut. But to book a net profit, your trading PnL will need to exceed your trading costs.
In our guide to scalping we ranked these as the best brokers for scalping:
Best forex brokers for trading on MT4 (Metatrader 4)
MT4 or Metatrader4 is a forex trading platform built and designed by Meta Quotes, which was first introduced in 2005. The platform has become immensely popular with both brokers and traders. Brokers liked the modular design and interoperability of the system.
MT4 differs from conventional forex platforms in that whilst clients liked the trading interface, small download size and the ability to run and install expert advisors and other trading bots, MT4 also supports its own programming language, which meant that traders could craft and create bespoke algos for themselves.
MT4 is so popular for forex traders because it MT4 comes complete with a charting system, which is packed with built-in indicators and tools with which you can draw line, bar or candle charts over multiple time frames, from minutes to months.
MT4 is available in desktop and mobile device formats and traders can switch seamlessly from one to another.
In our awards the most recent winners of "best MT4 broker" that offer forex trading have been:
2021: Pepperstone
2020: Pepperstone
2019: ETX Capital
2018: ETX Capital
There are thousands of MT4 brokers, and most use the same technology and provide similar market access. However, when choosing an MT4 broker, it is important to look at the features of the underlying forex broker. IG offers MT4, is publicly listed and offers access to a wide range of markets. Pepperstone's MT4 offering is very competitive on price. Saxo Markets caters more to professional or experienced traders and also offers MT4. For more information on MT4 brokers, you can compare MT4 brokers here.
Best forex brokers for day trading:
As day trading is trading in and out during the day we have ranked these forex brokers based purely on the ability to scalp, how tight the spreads are and how many currency pairs are on offer:
IG
CMC Markets
Pepperstone
Cheapest forex brokers
FX is largely a volume-based industry, which means that the more turnover you do, the cheaper your trading costs are likely to be or can be negotiated down to. Sometimes that reduction in fees will come in the form of a rebate, at say, the end of the month, rather than in the initial fees.
However, as someone new to FX trading, you will want to look at the fees that you are going to be paying from day one, and most likely on smaller trades as you learn.
As we noted earlier, trading costs can be broken down into two areas: firstly, the bid-offer spreads; that's the difference between the buy and sell prices for an instrument. Secondly, trading commissions. Not all brokers charge trading commissions. However, some firms such as Pepperstone offer traders an account with discounted bid-offer spreads but which charge a commission per deal on top.
That arrangement works for traders who like known fixed costs and who trade higher volumes monthly, but it's certainly not for everyone.
| | Average | EURUSD | GBPUSD | USDJPY | EURGBP | AUDUSD | UASCAD | USDCHF | NZDUSD | EURJPY | EURAUD |
| --- | --- | --- | --- | --- | --- | --- | --- | --- | --- | --- | --- |
| IG | 0.698 | 0.6 | 0.9 | 0.7 | 0.9 | 0.6 | 1.3 | 1.5 | 0.18 | 0.15 | 0.15 |
| CMC Markets | 0.574 | 0.7 | 0.9 | 0.7 | 0.11 | 0.14 | 1.7 | 1 | 0.18 | 0.15 | 0.16 |
| Pepperstone | 0.323 | 0.13 | 0.44 | 0.25 | 0.41 | 0.14 | 0.14 | 0.64 | 0.32 | 0.22 | 0.54 |
| Saxo Markets | 0.641 | 0.6 | 0.7 | 0.6 | 0.7 | 0.6 | 0.6 | 0.7 | 0.11 | 0.9 | 0.9 |
| xtb | 0.446 | 0.6 | 0.9 | 0.7 | 0.9 | 0.17 | 0.19 | 0.14 | 0.22 | 0.21 | 0.43 |
| Spreadex | 0.451 | 0.6 | 0.9 | 0.7 | 0.9 | 0.6 | 0.13 | 0.15 | 0.2 | 0.15 | 0.18 |
| City Index | 0.455 | 0.5 | 0.9 | 0.6 | 0.9 | 0.5 | 0.19 | 0.15 | 0.22 | 0.17 | 0.42 |
| ETX Capital | 0.654 | 0.6 | 0.9 | 0.9 | 0.9 | 0.8 | 0.2 | 0.9 | 0.18 | 0.9 | 0.26 |
Table last updated: 25th November 2021 4:24 pm
Pepperstone is the cheapest broker for trading forex according to our average FX spread calculation. To calculate this we took the average spread of the top ten traded forex pairs from the best forex trading platforms.
Best forex broker for trading EURUSD
For this ranking of the best forex trading platforms to trade EURUSD we have ranked by which forex broker has the cheapest trading costs. For a more in-depth comparison of forex brokers that offer EURUSD trading view our EURUSD forex trading platform comparison,
Pepperstone – 0.13
City Index – 0.5
IG – 0.6
Saxo Markets – 0.6
Spreadex – 0.6
CMC Markets – 0.7
Best forex broker for trading GBPUSD
For this ranking of the best forex trading platforms to trade GBPUSD we have ranked by which forex broker has the cheapest trading costs. For a more in-depth comparison of forex brokers that offer GBPUSD trading view our GBPUSD forex trading platform comparison,
Pepperstone – 0.44
Saxo Markets – 0.7
IG – 0.9
CMC Markets – 0.9
Spreadex – 0.9
City Index – 0.9
Best forex broker for trading USDJPY
For this ranking of the best forex trading platforms to trade USDJPY we have ranked by which forex broker has the cheapest trading costs. For a more in-depth comparison of forex brokers that offer USDJPY trading view our USDJPY forex trading platform comparison,
Pepperstone – 0.25
Saxo Markets – 0.6
City Index – 0.6
IG – 0.7
CMC Markets – 0.7
Spreadex – 0.7
Forex Broker FAQs
Can you make money trading forex?
Yes, it's possible to make money trading forex. As with any financial market if you call the market right you can close profitable positions. However, speculating on the currency markets is very high risk and many traders do not make money.
How do forex brokers and trading platforms make money?
Forex brokers make money in two main ways. These are through commissions, spreads and other commission charges, and their hedging or B-book activities. Each time a client trades with a broker, they pay the bid-offer spread – the difference between the price that you can sell an instrument at and the price at which you can buy that instrument.
You cross this spread when you open a trade and cross it again when you close it. Spreads in FX trading are usually pretty small or tight. However, FX trading is leveraged and traders frequently move in and out of positions, so those spread charges can soon mount up.
On top of, and sometimes instead of the bid-offer, spread brokers will charge a commission per deal. This could be a flat fee or a small percentage of the total value of the trade. Once again, the broker is relying on trading volume to make their money for them.
The other way that brokers make money is through their hedging activities. FX brokers can choose how they route your orders. For example, they may choose not to route your order to the market and their liquidity providers. They will match their pricing but will execute against their B or principle book instead. That means they are taking the other side of the client's trade.
In this situation, the broker is opposing their client and makes money if their client loses. However, the broker loses money if the client makes money on the trade.
In the past, this has created concerns about conflicts of interest. These days, such hedging activities are usually automated, with brokers that take on client risk, doing so only up to a certain monetary limit, before they offset their positions in the market.
It's always worth having a conversation with your broker about their execution policy and how and where their orders are executed and routed, and they should be happy to discuss this with you.
Can you spread bet on a forex trading platform?
As an alternative to trading margin for forex individuals, UK taxpayers can spread bet on FX rates. Spread betting, as the name suggests, are wagers on the performance of an instrument or market rather than a trade, and though the methodology and pricing of these two types of transactions can look very similar, the tax treatment of any profits made in them is very different.
Profits made from trading are subject to UK capital gains tax, whilst under current legislation, profits generated through spread betting are tax-free. By the same token, losses made in trading can be offset against capital gains made elsewhere, whilst spread betting losses cannot.
For more information forex trading tax, read our Q&A: Do you have to pay tax on forex trading?
The tax treatment is the principal difference between the two forms of speculation, however, some spread bets may be priced in a similar way to futures contracts; that is with the cost of carry or financing included in the quote at the outset, rather than being charged daily, as is the case in forex trade. Spread bets are also likely to have a fixed expiry, whether that's daily, weekly or quarterly. While FX trades, which are effectively CFD trades, have no fixed expiry unless you are trading a currency future or option, rather than the rolling spot contract.
The mechanics of spread betting on FX are very similar to those of trading FX. Of course, you will need to open a spread betting account to spread bet, rather than a trading account. You will also want to familiarise yourself with the bets that spread betting providers offer and the contract lifetimes, and the way that they are priced that could be very different for say a rolling daily bet, a weekly bet or indeed a monthly or quarterly bet.
One obvious thing to try to do is to match the contract you are going to be betting on with your time horizons, and style of speculation daily bets won't be much use to you if you have a two- or three-week-time horizon. Equally, a quarterly contract may not be your best choice if you are an intraday bettor.
What is forex day trading?
The phrase Day Trading refers to a style of trading that carries no overnight positions; rather, day traders enter and exit a trade within the same business day. This serves two purposes: firstly, it eliminates overnight risk – that's price changes and news flow that can happen while you are asleep – and secondly, it means that traders don't incur any overnight financing charges or rollover swaps because their business is traded intraday.
Why is forex day trading so popular?
Day trading is a very popular trading style but of course, it does limit a trader's time horizons and tends to push them towards short-term swing and trend following trading strategies.
An FX day trader based in Europe might start their day by looking at what's happened to the major FX pairs in the Asian session and for price movements that look likely to continue in European trading or indeed those that look like they're running out of steam.
What is an example of day trading forex?
What might a day trade look like? Let's imagine that the dollar-yen has changed overnight and the yen has continued to strengthen against the US dollar. Headlines in the European and overnight press suggest US rates will remain lower for longer and a dovish Fed Governor and board member is speaking later that day. In these circumstances, our imaginary day trader might well sell dollar-yen expecting the rate to fall further.
In the late afternoon, towards the end of the UK business day, the Fed board member speaks and intimates that interest rates in the US will stay lower for longer and the dollar-yen FX rates fall, allowing our day trader to close their short position for a profit.
What are the best currency pairs to trade?
The most popular currency pairs are the FX majors, so-called because they included the currency of the world's major economies. Eurodollar is the most widely traded FX pair. That's followed by dollar-yen and cable or the GBP USD. The Aussie dollar versus the USD is also widely traded as it reflects sentiment around global trade.
The Hong Kong dollar and Chinese yuan are becoming more important as the Chinese economy becomes more influential around the globe. The South African rand and Brazilian real against the US dollar are two other very popular emerging-market pairs.
In terms of what's best for trading, it will be the currency pair or pairs that are active in your time zone or at the times when you can trade them, and the pairs that you feel you understand. What we mean by that is that you have a handle on what the drivers for price changes in that pair or pairs are. Some FX pairs speak to a trader and some don't.
This is most obvious when you look at charts of currency pairs; some of those charts will speak volumes about the trading opportunities, whilst others will leave you cold. If you are a fundamental trader, then you are likely to trade pairs whose economic releases are published when you are up and about and in front of your screen, rather than those that have releases when you are fast asleep.
For more information read our guide to the top ten forex pairs for trading
Which currency pairs can you trade forex in?
There are as many potential FX trading combinations as there are currencies in the world, however, not every single currency is tradable or liquid, and in developing markets in particular, exchange controls are often in operation, which limits the availability of that currency.
On the face of it, that shouldn't affect the cash-settled, non-deliverable contracts traded in rolling spot FX and spread betting. However, in practice, it does because these contracts are priced based on the underlying deliverable markets.
Alongside the FX majors, we have what are referred to as crosses. Crosses are FX rates that don't include either the US dollar or the euro. So, for example, GBPCHF, the British pound versus the Swiss franc, is a pair that's composed of two currency majors, but not the dollar or the European single currency.
In the table below, we have set out some examples of tradable pairs and crosses but there are many more combinations available. However, margin FX brokers do not make prices in all FX pairs and crosses largely due to liquidity constraints and the cost of dealing, or the width spreads in the less liquid offerings.
The most you should expect to see on offer are between 50 or 60 combinations, although many brokers may have a more restrictive list than this. It is also worth noting that leverage ratios can be tighter in less liquid FX rates as well.
| Majors | EUR Pairs | GBP Crosses | AUD Crosses | JPY Crosses |
| --- | --- | --- | --- | --- |
| EURUSD | EURUSD | GBPUSD | AUDUSD | USDJPY |
| GBPUSD | EURGBP | GBPAUD | EURAUD | EURJPY |
| AUDUSD | EURAUD | GBPNZD | GBPAUD | GBPJPY |
| NZDUSD | EURNZD | GBPJPY | AUDNZD | AUDJPY |
| USDJPY | EURJPY | GBPCNY | AUDJPY | NZDJPY |
| USDCNY | EURCNY | GBPCHF | AUDCNY | CNYJPY |
| USDCHF | EURCHF | GBPCAD | AUDCHF | CHFJPY |
| USDCAD | EURCAD | GBPMXN | AUDCAD | CADJPY |
| USDMXN | EURMXN | GBPINR | AUDMXN | MXNJPY |
| USDINR | EURINR | GBPBRL | AUDINR | INRJPY |
| USDBRL | EURBRL | GBPRUB | AUDBRL | BRLJPY |
| USDRUB | EURRUB | GBPKRW | AUDRUB | RUBJPY |
| DXY | EURKRW | GBPIDR | AUDKRW | KRWJPY |
| USDKRW | EURIDR | GBPSEK | AUDIDR | IDRJPY |
| USDZAR | EURSEK | GBPSGD | AUDHKD | HKDJPY |
| USDSGD | EURSGD | GBPCZK | AUDSGD | SGDJPY |
| USDHKD | EURNOK | GBPDKK |   |   |
|   | EURISK | GBPHKD |   |   |
|   | EURHKD | GBPNOK |   |   |
|   | EURZAR | GBPZAR |   |   |
|   | EURCZK | GBPCZK |   |   |
|   | EURDKK | GBPDKK |   |   |
Can you trade forex through an options broker?
Yes, you can trade forex through an options broker. There are exchange-traded and listed currency options on the CME, which offers 24 different contracts. Options are a form of derivative that confers the right but not the obligation on a buyer of the contract, to be able to buy or sell a predetermined amount of the underlying instrument that the options contract is over.
Sellers or writers of options contracts are obligated, however, and must buy or sell the specified amount of the underlying instrument if they are called upon to do so during the lifetime of the contract.
Options trading allows a trader to speculate on a potential outcome over a fixed time with a small stake. Options contracts are traded in series, for example, on a monthly rotation, and options are offered over a range of levels above and below the current price, which are known as strike prices.
Options also come in two different flavours: Call options, which confer the right to buy, and Put options, which confer the right to sell.
So if we have a rotation or series of 12 monthly contracts with 20 strike prices in each month, and both puts and calls available, we have 12*20*2 potential trade combinations. That's 480 opportunities, and that is just what's available for one instrument. That compares very favourably with the binary choice of buying or selling in a standard FX trade.
Options have a finite life and to some extent, the valuation or price of an option over its lifetime is predictable in advance. Largely because the time value of options decays at a known rate and with a particular profile. The time value component of an option erodes more quickly the closer we get to the expiry date, and once the time value of the option has been eroded, the option contact only has an intrinsic value if it is in the money.
That is, the strike price of the option is advantageous compared to the current price of the instrument that the option is over. Such that you can buy the underlying more cheaply than the current offer price, via the option, in the case of a call. Or sell the underlying at a higher price than the current bid in the case of a put option. The more in the money an option is, then the higher its value.
Option prices are driven by other factors, including interest rates, volatility, or the propensity for rapid price change in the underlying instruments, and they are sensitive to changes in key ratios used in pricing models. Those sensitivities are known as the Greeks, as they are named after letters in the Greek alphabet.
As well as exchange-traded options or CFDs over the same, there are OTC options on FX and among those are exotic options. Options are considered complex products and exotic options even more so, and as such, these are not products for inexperienced traders. Only those with a clear understanding of the pricing mechanisms and risk-reward profiles of options should consider trading them.
Can you scalp with a forex trading platform?
Scalping is a well-established FX trading strategy. However, these days, it's becoming increasingly automated and time-sensitive. So, whilst retail traders can pursue a scalping strategy, they will probably want to find a decent and reliable trading bot or expert advisor to help them with both spotting opportunities and trade execution.
To be effective, scalpers need to have low network latency and maximum platform uptime, and they may wish to consider using a VPS service, which creates a virtual trading platform on a server that is co-located in the same data centre with the broker's own servers. That service will usually come at a cost, or with minimum volume requirements attached.
What is slippage on forex trading platforms and how do you avoid it?
Slippage is the difference in price between a take profit or stop order being triggered and the execution of the same. It can occur in fast or illiquid markets and comes about because stop and take profit orders are executed at the next available price in the market after they are triggered and FX prices can move significantly, even within a fraction of a second.
The only way to eliminate slippage is to trade with guaranteed stop losses, however, they usually have a cost attached to them and are not as flexible as a standard stop-loss order. To reduce potential exposure to slippage, it's best to trade in the most liquid portions of the market in terms of both choice of instrument and times of the trading day.
We can also use limit orders to fix the price at which we are prepared to execute. Though of course, we have to weigh up when to use that order type and when it's best to close a position, regardless of price.
What is the best time of day to trade forex?
The best times of the day to trade in FX are the points where the main sessions overlap and business moves from one region to another. This happens first thing in the morning GMT, as Asian markets wind down for the day as London opens for business, and then again mid-afternoon London time, as US markets become active and London trading heads towards the close. The handover from the US to Asian FX centres later in the day is probably the least liquid of the three overlaps.
What is hedging when forex trading?
In FX trading, hedging can mean two things. Firstly, it can relate to the process of hedging or sterilizing a position by opening an equal and opposite trade to an open position. A trader might put on a hedge such as this if, for example, he or she wanted to retain a position overnight or over a weekend without experiencing any change in P&L, positive or negative.
Imagine a trader is long one lot of GBPUSD, it's nicely on side and they decide to hold onto the position rather than close it, as they will be travelling and will be unable to monitor the position. To hedge that trade, they sell one lot of GBPUSD as a new opening position, not to close the existing trade.
They now have two positions open but their P&L is neutral from the time that they opened the short trade. The trader can close one or both of their positions in GBPUSD as and when they can trade again.
We can also hedge FX exposure of other positions. For example, if a trader has a portfolio of US equities in US dollars but their base or home currency is GBP, then they are long the US dollar and short the British pound by default and are exposed to underlying currency risk.
However, the investor could choose to hedge that currency risk with an FX trade, in case a purchase of GBPUSD with a notional value equivalent to the value of their underlying portfolio of US shares.
It's also possible to hedge an FX position with a position in another FX pair or cross that is negatively correlated to the original position. Under a negative correlation, a change in the value of position A is offset by a change in the opposite direction in the value of position B. However, FX correlations are variable rather than static, so such hedges need to be well thought out and/or relatively short term.
Are there any fee-free forex trading platforms?
There is no such thing as a free lunch they say, and that rings true in trading. Brokers have costs and they need to meet those costs somehow, whether that is through the spread and/or commissions or trading against their clients via B-book. Where brokerage services are offered free, for example, in trading US equities, the broker is paid by a market maker or high-frequency trader for their client's order flow. The adage that if something looks too good to be true then it probably is, remains good advice.
Why is forex trading so popular?
As a Trading Market, it is the most active in the world because:
The market is almost always open – Global financial markets open at different times across different time zones; Forex trading operates 5 days a week. Key financial cities around the world, like London, Tokyo, Singapore, Zurich, Frankfurt and New York, all trade forex.
There is a genuine need to exchange currencies – Big companies move money internationally frequently, as do travellers, governments and more. It is because of this need that the forex market is so active globally and so dynamic.
Floating exchange rates have become more common – Rather than global currencies being valued against gold, currencies commonly have "floating exchange rates". This means their values can fluctuate, meaning forex trading can offer traders multiple ways to profit.
Trading FX is relatively easy to start – New traders can pick up the basics of FX trading fairly quickly. There is a plethora of educational material available online from both brokers and independent trainers. New traders can start with a small trading deposit and can learn some simple technical analysis and trading strategies and have a chance of making money. Despite that, many new traders still fail to follow the rules they learn or to impose the monetary discipline needed to succeed. Whilst learning to trade forex is easy, learning to successfully profit from it is hard, and many new traders lose money.
FX trading is conducted online and is self-determined – Forex traders use dedicated software to place trades. They can do this from their desktop PC or a mobile device such as a tablet or mobile phone. In market terminology, they push their own buttons, meaning that there is no intervention from a broker or intermediary. Instead, forex traders trade with and against other forex traders using what's known as DMA or Direct Market Access.
Here's more information and our ten step guide on how to trade forex