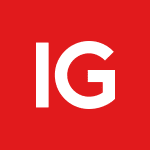 76% of retail investor accounts lose money when trading spread bets and CFDs with this provider.
IG Customer Reviews
IG
Average rating:
16 reviews
Feb 9, 2021
I had a share dealing account with them since April 2020 together with demmo accounts. I have attempted for 1 week now to open a live spread betting account but is absolutley impossible. First of all the option was not given on the platform to add a spread betting account, I contacted the webchat service, I have been advised to close the share dealing account and try to re-apply. After they closed my share dealing account, I tried to re-apply but they would not let me do so (as the system recognises my name, address etc) and it sends me to log in into an account which is suspended now !!!! I e-mailed them, but just going in circle not being given an explanation why I cannot open a Spread Account or any support to fix the issue. I also tried to call them but after 2 hours being on hold I just gave up. Absolutely shocking customer service. I will be definetly looking to go somewhere else as the level of customer service is very poor !!!
Dec 16, 2020
They charge their commission two times on the same trade! You buy lets say 1 stock worth 1000$ they charge 15$, you sell it- again 15$. Are you crazy? I have not checked so lost some money until noticed.
Aug 14, 2020
it is a great company offering an amazing product, always in front in terms of offering and technology
Aug 14, 2020
I have been trading on IG Singapore for almost 10 years. Unfortunately they started to become more disappointing since about 2 years ago. This gives me the feeling that they have shifted their focus onto how to scoop more money from things from their clients, e.g. readjusting the spreads, the interests, etc. instead of growing with clients through better customer support.



Since the system upgrade, they have been displaying the figures incorrectly on their app - fristly, they are unable to self-examine/test; secondly, half a year after i sent in feedback with screenshots of such display on their app, they are still unable to rectify it.



Things like this would you make you doubt your confidence in their other capabilities in serving their clients. And such worries are proven. For example, i called their helpline for 3 days and was unable to speak to anyone. I subsequently sent them a number of emails, but received ZERO reply! I then called and texted one of their managers and was told that he felt sorry to hear that but could not do much about it either.



Some of the configurations on the app are confusing too. Such confusions are like traps that make you make COSTLY mistakes easily.



In short, IG is deteriorating over the recent years. I was a satisfied client for many years. I am turned away by their poor system upgrade and deteriorated customer support.



IG fees are certainly on the high side compared to other platforms in the market. If they provide better customer support, I would feel it's worthy. However, in the past two years, IG has been taking more money from their clients while customer support has been reducing.
May 6, 2020
This company charges way too much for overnight fees , Its not really worth trading with them and when markets are volatile they raise their commission too . You cannot get hold of them by phone at all unless you are trying to signup then miraculously they are available , I am dubious about the reviews on here I think the 5 star one could be fake . RIPOFF
Response From IG: Hi Darren, thanks for your review and sorry to hear you're unhappy with our service.Whilst IG have kept their overnight admin charges the same, market conditions have recently caused an increase in overnight adjustments made on some commodities such as oil. It's important to note that this increase is not due to higher charges, but the adjustment we make due to our pricing model for spot commodities. More information on overnight funding can be found on the link below.https://www.ig.com/uk/help-and-support/spread-betting-and-cfds/fees-and-charges/why-is-overnight-funding-charged-and-how-is-it-calculated- Similarly, our commission fees have not changed. With most of our leveraged products we make money from the spread. Fluctuation in the spread depends on the underlying market movement. During periods of high volatility, there is a higher chance of the underlying spread widening and when this happens it is also reflected in our prices.For some markets we do offer future/ forward contracts which have a slightly wider spread and an expiry date but they're not subject to overnight funding, this is often a more cost effective option for longer term trades.Given the significant increase in market volatility we are also experiencing a higher number of inbound calls which is why you may have experienced longer queue times. We're working hard to get through these as quickly as possible but do apologise for the inconvenience.Our primary aim is to provide the highest level of deal execution we possibly can and support you in your trading. We want our clients to trade profitably, and we've invested heavily in allowing all clients to do that – especially over periods of increased market volatility. As our client, it is in our interest to support you on this.We hope this offers some clarity, however should you wish to discuss any of these topics further, please don't hesitate to reach out to a member of our client facing team.
Apr 2, 2020
it is a great company offering an amazing product, always in front in terms of offering and technology
Feb 28, 2020
Best platform to use, fast entry and exit. I usually use Spread betting just for the tax benefits and not the leverage.
Aug 10, 2019
IG is NOT an options trading platform. It is a spreadbetting / CFD platform. You can only take out CFDs or place spread bets with IG. You never actually own the options that the CFD or spread bet is based on. You are basically just betting on variations in the price of the option.



There are very few advantages to doing this. As option prices vary with the underlying, you may as well just bet on the underlying instead. Betting on the option instead just introduces another layer of complexity.
Jun 20, 2019
I have been with IG for many years, the main reason being I really like their charting software. However, since they have reduced leverage, after the European directive, their spreads have become even wider, probably to make up for the fact that one is forced to use smaller trade sizes. The worse thing currently about IG is the spreads that they apply to Indices and Equities. If they can reduce their spreads then I think it would be the best online broker for sure.
May 2, 2019
Super satisfied from IG
Apr 15, 2019
the platform is easy to use, with many useful features, probably one of the best if not the best CFDs provider
Jun 14, 2018
I have been with IG now for over 20 years. In the early years they provided excellent customer service. All were well mannered whenever I called up and all issues resolved promptly. However, over the last couple of years their customer services have really gone downhill. I was frequently kept on hold for long time. When there was an issue and I needed to close out my trades they took literally hours to close - hours seemed like eternity in trading, but yet this continued to happen again and again. When I asked for compensation it involved arguing over many emails with different people before I got my compensation. Their ordering system kept making errors and this meant I often had to call up. Their spreads weren't the best in the markets, so when combined with poor customer service it definitely is not worth staying with them.
Feb 23, 2018

Trading Platform 5/5
Customer Service 4/5: slow
Mobile Apps N/A
Spreads & Pricing 3/5: very expensive
Market Range 5/5
Trade Execution Speed 5/5
Added Value 3/5: expensive

IG is a good broker but it is very expensive for the new trader, it ok for the rich they should have more concern for the newcomer. Trading forex, indices, stocks and indices with IG for 1-2 years on a daily basis)
Feb 19, 2018

Trading Platform 5/5
Customer Service 5/5
Mobile Apps 5/5
Spreads & Pricing 5/5
Market Range 5/5
Trade Execution Speed 5/5
Added Value 5/5

Overall high standard software,c. service, low spread,acceptable leverage/margin notification before margin call /add funds/ quick charts, news page on the chart. Recommended. (Trading forex and indices with IG for 2-5 years on a daily basis)
Feb 14, 2018

Trading Platform 5/5
Customer Service 5/5
Mobile Apps 5/5
Spreads & Pricing 5/5
Market Range 5/5
Trade Execution Speed 5/5
Added Value 5/5

At this time I found the best broker in all purpose of trading market. IG is the best for me.  (Trading forex, commodities and indices with IG for 1-2 years on a daily basis)
What is IG?
IG are one of the world's largest margin trading brokers and they offer CFDs, FX and Spread Betting alongside share trading and prime brokerage. Founded in the attic of a Chelsea townhouse in 1974 by Stuart Wheeler, who effectively invented Spread Betting, the business has grown to become a company with a market cap of more than £3.0 billion and offices across the globe.
IG boasts 164,000 clients and will create an even larger client base through its acquisition of US options broker and educator TastyTrade.
Following completion of that deal, IG will offer trading in CFDs and rolling Spot FX, Spread Betting, share trading and investment management, alongside on-exchange futures and options trading. As well as operating a prime brokerage and a European listed derivatives MTF.
IG Mobile Trading App
IG has its own proprietary mobile trading apps which are compatible with both the Android and iOS operating systems. The apps can be downloaded in the Android or Apple app stores. The app certainly popular there have been more than 1 million installations of the platform by Android users alone and there are some 18,900 reviews of the App in the Apple App Store.
The app allows users to remotely monitor markets, account balances, pending orders and trade on the go, and it does those things very well. However, there will be occasions when the real estate or screen size available on a mobile device will have its limitations.
For example when you want to view longer-term charts or charts that contain several different indicators and tools. There are also certain markets and products that are not available on the IG mobile trading platform, however, these are specifically aimed at professional customers and not retail traders.
IG App Pros
A free, portable and easy to use mobile dealing platform that puts access to 16,000 markets into your pocket
Stop losses and advanced order types are available on the mobile app
The app can be used for Spread Betting or CFD and FX trading, and share dealing
Streaming news and charting tools are part of the package
IG App Cons
Exchange fees can apply for certain markets and level 2 data
Direct market access or DMA is only available in the iOS version of the app
There are no automated trading strategies available on the app
IG Online Trading Account
IG offers various retail trading accounts, there are separate Spread Betting and CFD accounts, and accounts that combine spread betting, CFD trading and physical share dealing.
In terms of choosing the right account, it's best to think about how and what you are going to be trading.
For example, Spread Betting offers potential tax advantages over CFD trading but only to individual UK taxpayers, and then only if you are profitable.
If you have medium to long term time horizons as part of your strategy then share dealing rather than margin trading may be more appropriate and so on.
IG offers 17,000 markets in totals including equity indices, FX, commodities, bonds, individual stocks, as well as futures and options on these. It's also possible to trade UK and international stocks and ETFs in a physical format rather than as margin trades or bets.
As such IG has one of the most comprehensive product offerings around. And after 46 years of offering margin products to retail customers IG knows what works and what customers expect from their broker, namely reliable pricing, technology and customer service.
IG Investing Account
IG also has an investing account through which clients can deal in physical stocks and shares including ETFs in UK, European, US and Asian markets. It is also possible to trade and invest in shares and ETFs via a dedicated ISA.
IG prides itself on its low-cost shares trading offer and in many instances, their services can be as cheap if not cheaper than that offered by competitors like Hargreaves Lansdown, AJ Bell and Interactive Investor.
However, when you are choosing a broker price should not be the only consideration and you should consider their services holistically and how well they match your specific needs and requirements.
IG Pricing, Spreads, Charges & Fees
IG charges and fees vary by product but for the most part, the firm charges a bid-offer spread in the products that clients trade with it in. IG makes money by capturing that spread as clients buy and sell things like equity indices, gold and FX pairs and crosses.
The more clients trade the more spread IG captures. IG charges commissions on equity CFDs and overnight swaps or funding charges on CFD and Margin FX positions, that are held open overnight.
As a market leader in margin trading, IGs spread and commission charges are highly competitive others may have narrower spreads on certain products but overall IGs charging structure is hard to beat.
IG tends not to offer promotional rates or indulge in special offers.
IG CFD Trading
IG index was one of the originators of retail CFD trading.
CFDs are Contracts For Differences which simply means they are contracts that are settled in cash rather than the underlying instrument that the contract is over.
CFDs are leveraged products that trade on margin. In margin trading, a clients trading deposit is leveraged or geared up by their broker, allowing them to control a larger portion of the underlying security they are trading. In return for providing that leverage, the broker charges their client a rate of interest on the notional value of the contract traded, if that position is held open overnight - the so-called rollover swap.
CFDs trade OTC or over the counter and have no fixed expiry dates. Unlike exchange-traded futures and options.
CFD traders take no ownership of the underlying instruments they trade; instead, they have an economic interest in the price changes, in that instrument.
CFDs are available on many markets and instruments but are synonymous with equities indices and individual shares.
IG charges a spread on CFDs over indices and commodities but charges a commission on CFDs over individual equities. So for example in UK share CFDs it charges a commission of 0.10% on UK blue chips with a £10.00 minimum ticket online, or £15.00 over the phone. Mid and small-cap shares attract higher commission charges.
For CFDs on US equities, IG charges 2.0 cents per share with minimum ticket charges of $15.00 and $25.00 respectively for online and telephone dealing.
At IG you can trade CFDs on a wide range of equity indices, commodities, stocks and ETFs.
IG has one of the most comprehensive CFD offerings around and is considered a market leader in these products.
IG Forex Trading
As well as CFDs, IG offers Rolling Spot Forex or FX trading on major, minor and exotic pairs and crosses. The firm quotes prices 24/5 and offers competitive prices with spreads on Major FX pairs from just 0.40 points though these spreads will vary with market conditions and liquidity.
Alongside the minimum spread in its list of charges, IG will often also show the average spread that you can expect to trade on and that is probably a fairer reflection of their pricing structure than the headline rates on their own.
Spreads in FX are likely to be tightest at the most active points in the trading day. So that's when Asian and European markets crossover and again when European trading intersects with that in the USA.
Overall, IG offers a wide-ranging and competitive margin FX service across several dealing platforms which will comfortably meet most retail trader's needs.
IG Spread Betting
Spread Betting is a form of financial speculation unique to the UK in which clients bet on the performance of share prices, stock indices, commodity markets and FX rates.
Because these contracts are classed as bets, under current UK legislation any profits made through spread betting are not subject to UK capital gains tax. These tax exemptions only apply to individual UK taxpayers and not to corporates, or non-UK taxpayers.
Unlike CFDs, many Spread Bets have a finite life and a fixed expiry date.
These contracts or bets can last for a little as a day or for several months at a time.
Longer-term contracts are often priced as futures contracts. That is with financing costs or cost of carry built into the price, rather than the funding being charged daily as is the case with CFDs. Daily funded bets that are held open overnight will attract funding charges, however.
As the name implies Spread Betting is based around a two way or bid-ask quote or spread and the difference between these two prices are IGs dealing costs. Once again these spreads will vary by market and products and market conditions.
Expect to pay a spread of 1.0 point on bets on the FTSE 100 index, 2.40 points of spread for bets on the Dow or Wall Street 30 and 1.20 points for those on the Germany 30 index.
Spreads on gold start from 0.30 points and for Oil at 2.80 points. You can spread bet on FX as well and the Spread in EUR USD is from 1.04 points.
Spread Bets on leading shares attract charges of 0.10% of the underlying value of the bet, for daily bets. Whilst quarterly bets have a sliding scale of costs based on the duration of the bet with the farthest dated contracts charged at between 0.60% and 1.00% depending on the market traded.
IG invented the concept of Spread Betting and they remain the market leader in the space. Competitors such as Spread EX may offer a wider choice of UK smaller companies for you to Spread Bet on, but in terms of the overall package, it's hard to look past IG.
Whilst it's not as well known or highly publicised as its margin trading activities IG offers execution-only share trading services. You can trade in more than 16,000 individual equities and ETFs from around the globe with charges starting from as little as £3.00 per trade if you meet certain volume criteria, whilst trades on US shares can be commission-free.
If you are classified as a professional client and hold a portfolio of shares with IG, then that stock can be used as collateral against your margin trading activities with the firm. Though the value of your physical stock holdings will be subject to a haircut as part of this process.
IG share dealing is mostly carried out online however there is also a phone-based dealing service but commissions are much higher for this service. For example, UK trades made over the phone are charged at £40.00 per trade and phone trades in US equities at £50.00 per trade.
IG's online share trading service is competitively priced particularly for active traders, those that trade 3 or more times per month, who qualify for their lowest rates of commissions
IG Investment ISA
ISAs are a government-sanctioned tax-free investments wrapper available to UK residents.UK taxpayers can open a new stocks and shares ISA each tax year and under the current regulations, they can invest £20,000 into their ISAs per annum.
To open a share dealing ISA with IG you will first need to open a share dealing account with them once that's been done, you can log in to the MY IG portal and then select Add an ISA.
You can trade commission-free on US shares and pay from just £3.00 per trade on UK stocks.
If you prefer not to trade in individual equities you can take advantage of and invest in a range of Smart Portfolios that are selected and managed by BlackRock on IGs behalf.
IG charges no transfer or exit fees on its ISA accounts.
IG SIPP Account
IG stopped offering SIPPs or Self Invested Pension Plans in October 2020. I have spoken to IG and they tell us that they intend to offer SIPPs in future but that they need to find a suitable partner for this service first, having parted company with their previous provider.
We will of course keep you updated as and when there is any further news on the resumption of the service and who the new partners will be.
You can compare alternative SIPP providers here
IG IPOs
IG allows its share dealing clients to subscribe to IPOs and placings through PrimaryBid. To do this you will need to have an IG share dealing account and an account at PrimaryBid then it's just a case of linking the two. Once that's done you can apply for placings and new issues through PrimaryBid and any allocations you receive will be transferred to your IG Share dealing account. See our review of PrimaryBid.
IG makes no additional charges for subscribing to IPOs and placings through PrimaryBid, which levies no charges either.
However, IG will also often make a so-called "grey" market price in major IPOs. The grey price is a price in the shares of a company that is listing before it floats allowing traders to take an early view on the stock ahead of the IPO. If you believe the IPO will exceed the likely issue price then you would go long in the grey market or should you believe that the price of that stock will fall below the suggested IPO price, then you would go short in the grey market.
IG Trading Platform
IG offers several different trading platforms aimed at different audiences. Its main offering is an online web-based platform used by CFD and Spread Betting clients.
The platform offers live pricing, charting and indicators, the ability to manage positions and monitor account balances, deposit and withdraw funds.
You will also find research tools on the platform such as streaming news, trading signals and the economic calendar. The trading platform is offered to clients free of charge and you can sign up for a demo account to put it through its paces.
Through the trading platform, you can access any of the 16,000 markets that IG offers to its retail clients.
There are a few limitations on the platform, for example, there is no facility for automated trading strategies. Though IG offers two alternative platforms for those clients who use Algos and trading bots. However, for most users, IG's in-house platform will be more than sufficient for their needs.
IG International Investing
You can trade in a wide variety of overseas markets through IG and do that in a number of ways choosing from Spread betting CFD trading or dealing in physical stocks and shares. If you are trading in physical stock then you have access to 12,000 instruments charges vary by market if you qualify you can trade US shares commission-free in and in Europe and Australia from 0.10% of the consideration of the trade.
IG charges FX conversion fees and these start 0.50% of the value of the conversion amount.
IG competes directly with the likes of Hargreaves Lansdown and AJ Bell so their charging structure is one of the keenest around. IG doesn't necessarily have the largest list of international securities that you can trade in, however, though it does have most major markets covered.
You can trade US shares for free via IG if you trade more than 3 times per month and if you do so, then you qualify for commission-free share trading in US stocks in the following month.
Yes it's free in that IG does not charge a commission on physical stock trading for qualifying clients and because you are trading US stocks there is no stamp duty to pay either. There may be FX conversion fees if your account balance is in GBP and you are trading in dollars for example. Expect to pay a charge of 0.50% of the consideration for this service on a trade in £5,000 worth of stock.
How is IG able to offer this for free? The service is free thanks to what is known as PFOF or Payment For Order Flow. Through which brokers such as IG sell their client order flow to a US market maker IG gets paid directly by them and so can discount trading commissions to zero.
PFOF is not allowed in UK and European markets however, other brokers that offer commission-free US share dealing don't have a three trade per month limit to qualify. However, they may charge monthly account fees or have a limited list of stocks that you can trade in.
How does the offering compare to other brokers?
IG ETFs
You can trade in more than 8000 ETFs with IG charges starting at £3.00 per trade. Share dealing customers can trade in their own account or through a stocks and shares ISA, though ISAs can only contain eligible ETFs. IG offers a dedicated ETF screener and ISA eligibility is a built-in filter with the screener.
There are plain vanilla ETFs alongside leveraged and inverse funds and even single name Exchange Traded Products to choose from. With that variety you should be able to construct almost any trading strategy you can think of, bear in mind however that leveraged and inverse ETFs are short term trading instruments that are not suited to buy and hold strategies.
Of course, it's also possible to trade CFDs on ETFs or to Spread Bet on them if you prefer using IGs services.
Can you buy and sell ETFs?
How wide is the range
What are the fees
IG Smart Portfolios
Alongside its margin trading and Spread Betting services IG also has an investment account through which you can invest in a range of Smart Portfolios that are spread across the risk spectrum, from conservative all the way to aggressive.
The Portfolios have been running since February 2017 and in that time they have mostly outperformed their respective benchmarks. You can allocate funds to these portfolios via a general investment account or through an ISA.
The portfolios themselves are managed by BlackRock, one of the worlds largest fund managers, with IG providing the reporting and performance monitoring.
Money allocated to the Smart Portfolios is deployed almost immediately and you can cash in or re-allocate your investment at any time and there are no transaction fees.
IG offers just 5 Smart Portfolios so there is a limited choice compared to the offering of say Interactive Investors, or even the advisory business of say, Hargreaves Lansdown.
However, if you looking for a straightforward and cost-effective way to allocate to and create a portfolio within a clearly defined risk hierarchy then IG Smart Portfolios could be for you
IG Education & Analysis
IG has its own dedicated trading academy which combines online educational courses with live webinars. The courses range from topics suitable for beginner traders all the way through to those for advanced or experienced traders and cover areas such as risk management, order execution and the basics of technical analysis.
The is also a library of webinar recordings on subjects such as the use of price action and finding trading opportunities, how to make the most of your ISA and mastering trading psychology.
In terms of research and Ideas, IG has a dedicated news and analysis section on its website with links to email subscriptions, articles, in-depth reports, podcasts and their economic calendar. Traders can also access news and tools such as sentiment and positioning data via their trading platforms.
Education and research are free to IG clients much of the information is also available to the general public as well.
IG Professional Account
As well as retail trading accounts IG also offers an account for professional traders. Professional traders are not subject to the FCA / ESMA margin restrictions and can trade some additional products which are not available to retail customers because of their complexity and risk profile.
To qualify as a professional trader you will need to demonstrate sufficient experience and trading activity as well as a portfolio of liquid and tradeable investments of €500,000 or equivalents.
Professional clients can apply much higher levels of leverage in their trading than retail customers can, and margin rates can be up to 90% lower for professional customers.
Professional clients physical stock holdings can be pledged as collateral against their margin trading activity they may also be able to access trading credit and commission/ spread rebates
Professional clients are not afforded all of the protections that are due to retail clients. Professional clients do not receive negative balance protection meaning they can lose more than their initial stake or account balance and professional clients are subject to a different set of best execution criteria than retail clients, whilst any documentation and product details they received can contain sophisticated language which they would be expected to understand.
IG Institutional Prime Services
Alongside its trading services, IG operates a prime broker aimed at smaller institutions, hedge funds, prop traders, family offices and alike. The prime brokerage offers customers execution, liquidity and custody. With access to data feeds and APIs and the firm's L2 professional dealing and DMA platform. The prime brokerage business also supports large IBs who introduce and execute business through IG.
Most private clients won't really have interaction with IGs prime brokerage business through extremely active or Ultra High Net Worth customers may be offered their services. The Ideal customer for IG Prime is a small or start-up hedge fund that wants a one-stop-shop for trading, custody, valuation, data and reporting services which is exactly what IG can provide through this business division
IG Alternatives
IG competes with all other FX, CFD and Spread Betting brokers many of whom would like to eat their lunch but after 46 years in business, many of which were spent as the number one provider the competition has a lot to live upto. Several firms are trying to do just that the most obvious competitors are CMC Markets and Saxo Capital Markets, though you could make a case for eToro and Plus 500 as direct competitors on the retail side.
What makes IG different from alternative providers is its longevity experience in and depth of markets. The fact that the company could make a billion-dollar acquisition this year says a lot about the scale and stability of IGs business.
IG Versus CMC Markets
IG offers 16,000 markets to retail clients and 17,000 to professionals whilst CMC offers a little over 10,000. Though truth be told most traders will only ever deal in a couple of dozen different instruments still it's nice to have the choice.
Looking at individual prices CMC has a spread of just 1.60 points on the US 30 index compared to IGs minimum spread of 2.40 points CMC is also cheaper on the Germany 30 index with a 1.0 point spread compared to IGs best spread of 1.20 points. IG has a better minimum spread on the US 500 index at 0.40 vs CMCs 0.50.
Turning to commodities both firms have the same spread of 0.30 points in gold, IG is cheaper in silver with a spread of 2.0 vs CMCs 2.50 points but in both Brent and WTI crudes it's CMC that has the tighter pricing at 2.50 against IGs spread of 2.80 points.
In forex, IG has the tighter minimum spread in EURUSD at 0.60 compared to CMC markets at 0.70 both firms make the same spread in cable (GBPUSD) though CMC has a narrower price in EURGBP at 0.70 versus IGs 0.90.
IG caters to all comers from beginners through to expert traders CMC markets is probably more focused on experienced traders rather than newbies and it also has a growing institutional and partnerships business in the B2B space
IG Versus Saxo Markets
Saxo has been in operation for more than 20 years and has had a UK operation since 2006 the business offers trading in 35,000 instruments Saxo operates a tiered system of charges based on Client classification and activity. There are three levels within this charging structure known as classic Platinum and VIP.
Classic clients pay the highest charges whilst VIP customers pay the lowest. For example, Classic customers pay a spread of 0.80 on EURUSD, VIP clients pay 0.50. IGs best spread in EURUSD is 0.60. Whilst on the US 30 index the spreads are 3.00 points for Classic customers and 2.00 points for VIP clients respectively.
Saxo Markets is probably IGs biggest direct competitor and they address beginners through to expert and advanced traders. Saxo offers bond trading and investing, something that IG does not do. Saxo also has a series of managed accounts, though these are categories as high risk and therefore are not suitable for all investors.
IG FAQs:
The company has been in business for almost 47 years and has a market cap of £3.0 billion with revenues in the hundreds of millions of pounds. The firm Is FCA regulated in the UK and client monies are protected by the UK FSCS or Financial Services Compensation Scheme against fraud or failure to a value of £85,000 per client.
IG makes money out of client activity through spreads, commissions and funding charges. However, the firm also runs a risk book which it hedges periodically based on certain exposure limits. That hedging activity is a significant contributor to the firm's profitability. The rule of thumb for IG is that the larger and more active their client base is then the more money the firm will earn.
IG stood for Investors Gold after founder Stuart Wheeler persuaded the Bank of England to allow him to take bets on movements on the price of gold. that was in 1974 when exchange controls effectively prevented UK citizens from buying and owning Gold.
Margin trading has its critics and has had its fair share of dubious participants over the years. However, as a FTSE 250 company with major institutional investors as shareholders, and the FCA as its regulator IG can most certainly be considered a legitimate business with high standards of conduct.
Traders can sell short of stocks through IG using CFDs or Spread Betting following the group's acquisition of TastyTrade in the USA it should soon be possible to go short stocks by using exchange-traded options well.
Yes, the company has a progressive dividend policy which aims to pay approximately 70.0% of full tear group earnings out in the form of dividends for the full year 2020 that translates to a dividend of 43.20p per share.
Scalping is allowed at IG although for many products trading conditions are not optimal for short term high-frequency trading, margin trading is probably better suited to scalping than Spread Betting for example but you will still want to think about the cumulative costs of scratching or cutting non-performing trades under IG's fee structures.
CFDs and Spread Bets on UK equities are free of stamp duty, trades in physical UK shares will incur stamp duty, however.
Until recently the answer to that would have been no. However, IG has recently moved to acquire TastyTrade, a US Futures and Options broker and educator, for US$1.0 billion. And once the deal is completed there will likely be some product crossover between the two businesses. Though US regulators strictly control which investors can participate in OTC derivatives trading.
This review as last updated 1st April 2021