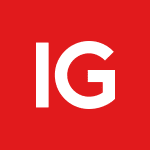 70% of retail investor accounts lose money when trading spread bets and CFDs with this provider.
IG Customer Reviews
IG
Average rating:
17 reviews
Sep 27, 2021
I've treated with IG UK for some years now and have found the level of service excellent and the site easy to navigate. Some of the criticism on here seems to come novice traders and is unwarranted. a) You've always had to pay a commission on buying a stock and then again selling it, they are two separate transactions and that it whichever firm you use, especially traditional stockbrokers. b) Spread widen in volatile trading, because they always do all over, regardless of firm and it's the underlying market that does that; not the CFD provider. c) during the pandemic (depending on where you live), all service standards for pretty much all organisations has suffered. Anyone moaning about this may themselves have been forced to work from home and people say the same things their own organisation! Just be realistic that's all, market conditions change rapidly and at times can be untradeable, even for the institutions.
Feb 9, 2021
I had a share dealing account with them since April 2020 together with demmo accounts. I have attempted for 1 week now to open a live spread betting account but is absolutley impossible. First of all the option was not given on the platform to add a spread betting account, I contacted the webchat service, I have been advised to close the share dealing account and try to re-apply. After they closed my share dealing account, I tried to re-apply but they would not let me do so (as the system recognises my name, address etc) and it sends me to log in into an account which is suspended now !!!! I e-mailed them, but just going in circle not being given an explanation why I cannot open a Spread Account or any support to fix the issue. I also tried to call them but after 2 hours being on hold I just gave up. Absolutely shocking customer service. I will be definetly looking to go somewhere else as the level of customer service is very poor !!!
Dec 16, 2020
They charge their commission two times on the same trade! You buy lets say 1 stock worth 1000$ they charge 15$, you sell it- again 15$. Are you crazy? I have not checked so lost some money until noticed.
Aug 14, 2020
it is a great company offering an amazing product, always in front in terms of offering and technology
Aug 14, 2020
I have been trading on IG Singapore for almost 10 years. Unfortunately they started to become more disappointing since about 2 years ago. This gives me the feeling that they have shifted their focus onto how to scoop more money from things from their clients, e.g. readjusting the spreads, the interests, etc. instead of growing with clients through better customer support.



Since the system upgrade, they have been displaying the figures incorrectly on their app - fristly, they are unable to self-examine/test; secondly, half a year after i sent in feedback with screenshots of such display on their app, they are still unable to rectify it.



Things like this would you make you doubt your confidence in their other capabilities in serving their clients. And such worries are proven. For example, i called their helpline for 3 days and was unable to speak to anyone. I subsequently sent them a number of emails, but received ZERO reply! I then called and texted one of their managers and was told that he felt sorry to hear that but could not do much about it either.



Some of the configurations on the app are confusing too. Such confusions are like traps that make you make COSTLY mistakes easily.



In short, IG is deteriorating over the recent years. I was a satisfied client for many years. I am turned away by their poor system upgrade and deteriorated customer support.



IG fees are certainly on the high side compared to other platforms in the market. If they provide better customer support, I would feel it's worthy. However, in the past two years, IG has been taking more money from their clients while customer support has been reducing.
May 6, 2020
This company charges way too much for overnight fees , Its not really worth trading with them and when markets are volatile they raise their commission too . You cannot get hold of them by phone at all unless you are trying to signup then miraculously they are available , I am dubious about the reviews on here I think the 5 star one could be fake . RIPOFF
Response From IG: Hi Darren, thanks for your review and sorry to hear you're unhappy with our service.Whilst IG have kept their overnight admin charges the same, market conditions have recently caused an increase in overnight adjustments made on some commodities such as oil. It's important to note that this increase is not due to higher charges, but the adjustment we make due to our pricing model for spot commodities. More information on overnight funding can be found on the link below.https://www.ig.com/uk/help-and-support/spread-betting-and-cfds/fees-and-charges/why-is-overnight-funding-charged-and-how-is-it-calculated- Similarly, our commission fees have not changed. With most of our leveraged products we make money from the spread. Fluctuation in the spread depends on the underlying market movement. During periods of high volatility, there is a higher chance of the underlying spread widening and when this happens it is also reflected in our prices.For some markets we do offer future/ forward contracts which have a slightly wider spread and an expiry date but they're not subject to overnight funding, this is often a more cost effective option for longer term trades.Given the significant increase in market volatility we are also experiencing a higher number of inbound calls which is why you may have experienced longer queue times. We're working hard to get through these as quickly as possible but do apologise for the inconvenience.Our primary aim is to provide the highest level of deal execution we possibly can and support you in your trading. We want our clients to trade profitably, and we've invested heavily in allowing all clients to do that – especially over periods of increased market volatility. As our client, it is in our interest to support you on this.We hope this offers some clarity, however should you wish to discuss any of these topics further, please don't hesitate to reach out to a member of our client facing team.
Apr 2, 2020
it is a great company offering an amazing product, always in front in terms of offering and technology
Feb 28, 2020
Best platform to use, fast entry and exit. I usually use Spread betting just for the tax benefits and not the leverage.
Aug 10, 2019
IG is NOT an options trading platform. It is a spreadbetting / CFD platform. You can only take out CFDs or place spread bets with IG. You never actually own the options that the CFD or spread bet is based on. You are basically just betting on variations in the price of the option.



There are very few advantages to doing this. As option prices vary with the underlying, you may as well just bet on the underlying instead. Betting on the option instead just introduces another layer of complexity.
Jun 20, 2019
I have been with IG for many years, the main reason being I really like their charting software. However, since they have reduced leverage, after the European directive, their spreads have become even wider, probably to make up for the fact that one is forced to use smaller trade sizes. The worse thing currently about IG is the spreads that they apply to Indices and Equities. If they can reduce their spreads then I think it would be the best online broker for sure.
May 2, 2019
Super satisfied from IG
Apr 15, 2019
the platform is easy to use, with many useful features, probably one of the best if not the best CFDs provider
Jun 14, 2018
I have been with IG now for over 20 years. In the early years they provided excellent customer service. All were well mannered whenever I called up and all issues resolved promptly. However, over the last couple of years their customer services have really gone downhill. I was frequently kept on hold for long time. When there was an issue and I needed to close out my trades they took literally hours to close - hours seemed like eternity in trading, but yet this continued to happen again and again. When I asked for compensation it involved arguing over many emails with different people before I got my compensation. Their ordering system kept making errors and this meant I often had to call up. Their spreads weren't the best in the markets, so when combined with poor customer service it definitely is not worth staying with them.
Feb 23, 2018

Trading Platform 5/5
Customer Service 4/5: slow
Mobile Apps N/A
Spreads & Pricing 3/5: very expensive
Market Range 5/5
Trade Execution Speed 5/5
Added Value 3/5: expensive

IG is a good broker but it is very expensive for the new trader, it ok for the rich they should have more concern for the newcomer. Trading forex, indices, stocks and indices with IG for 1-2 years on a daily basis)
Feb 19, 2018

Trading Platform 5/5
Customer Service 5/5
Mobile Apps 5/5
Spreads & Pricing 5/5
Market Range 5/5
Trade Execution Speed 5/5
Added Value 5/5

Overall high standard software,c. service, low spread,acceptable leverage/margin notification before margin call /add funds/ quick charts, news page on the chart. Recommended. (Trading forex and indices with IG for 2-5 years on a daily basis)
Feb 14, 2018

Trading Platform 5/5
Customer Service 5/5
Mobile Apps 5/5
Spreads & Pricing 5/5
Market Range 5/5
Trade Execution Speed 5/5
Added Value 5/5

At this time I found the best broker in all purpose of trading market. IG is the best for me.  (Trading forex, commodities and indices with IG for 1-2 years on a daily basis)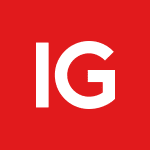 76% of retail investor accounts lose money when trading spread bets and CFDs with this provider.