Prime brokers provide an all-in-one trading and investing account for institutional traders and hedge funds. In this guide to prime brokers we will explain what a prime broker does, who they do it for and which type of prime broker is more appropriate for specific types of client.
Prime Brokers Compared
We have compiled a list of FCA-regulated prime brokers that can provide trading, custody and liquidity services to hedge funds, family offices, banks and financial institutions. You can use this to see a summary of the services they offer and request a call back so you can be connected to the most relevant team.
Saxo Markets: Hedge fund prime brokerage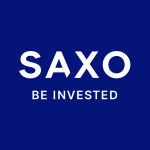 Multi-asset execution and custody
Reduced cost and complexity
Technology-driven prime brokerage services
24/5 expert service
Interactive Brokers: Prime Broker Services
44 years, 150 markets in 33 countries
Strong Balance Sheet
Large Relative Equity Capital
Low Risk Business Model
Client Fund Protection
IG: Institutional prime services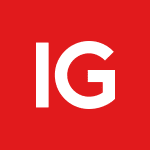 45 years of trading expertise
Tailored client propositions
Professional platforms and APIs
Deep liquidity and broad asset choice
What is a prime broker?
Prime brokers provide trading and investing services to professional and institutional clients. Prime brokerage clients' are split by size and asset class. But, the largest prime brokers in the world only accept very large clients so smaller and start-up hedge funds, brokers and traders must use a specific type of prime broker more appropriate to their trading.
The purpose of a prime broker is to act as the consolidated portfolio, risk and services account for a hedge fund. Their primary purpose is to allow hedge funds or large investment clients the ability to borrow securities or cash to trade and invest in order to achieve absolute returns.
Often hedge funds trade with many different brokers throughout the day who will then "give up" trades to the price broker where the bulk of a fund's assets are held. Whilst the prime broker may handle the majority of a hedge fund's execution it is normal for funds to spread business across multiple brokerage accounts to ensure that trades are executed with discretion and finesse.
Prime brokers also offer access to their client pool for capital introduction to increase the net asset value of hedge funds. This is also common with competing brokers who will want to add value to win execution business to generate commission.