Pepperstone Review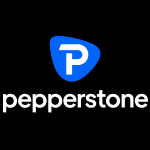 Name: Pepperstone
Description: Pepperstone were founded in 2010 in Australia and have since then grown to be a global brokerage with international offices and around 400,000 active clients. They offer spread betting and CFDs on 1,200 major market instruments, which means they focus on the most heavily traded assets, mainly forex and indices trading. Of those 900 are shares on the major stocks on international exchanges.
75.6% of retail investor accounts lose money when trading CFDs with this provider.
Why we like them
Pepperstone is a good choice for traders that want to automate their trading strategies through MT4. As far as MT4 brokers they are one of the biggest and best and offers so good EA packages.
Pros
Tight pricing
Wide range of MT4 markets
Pre-built MT4 indicator packages
Cons
Limited market access
Only third-party platforms
Pricing

Market Access

Online Platform

Customer Service

Research & Analysis
Comments Rating
( reviews)
Video Review
Watch as we demonstrate trading live on a real account through Pepperstone's two trading platforms, MT4 & cTrader.
Expert Review
In this review we:
Give our ratings based on their nearest peers
Tell you what we think of them after testing them with real money 
Highlight the key costs, facts and figures of their accounts
One of the interesting things about Pepperstone is that whilst they do the traditional digital advertising, they are not on football shirts or anything like that and as Tamas said in his interview, a lot of their business comes from referrals, which is always a good sign. They are a global brokerage so you can at the moment trade crypto, but only if you are a professional client in the UK or are in a jurisdiction that hasn't banned crypto derivatives.
Management
If you want to know more about the man currently running Pepperstone you can read my interview with Tamas Szabo, who has been Group CEO of Pepperstone since 2017, joining from IG where he started in 1996. So plenty of experience at the helm, Tamas, has been in the business for 25 years.
One of the interesting things about Pepperstone is that whilst they do the traditional digital advertising, they are not on football shirts or anything like that and as Tamas said in his interview, a lot of their business comes from referrals, which is always a good sign.
As I said Pepperstone offers CFD trading for international clients and spread betting for UK customers. Spread betting of course unique to the UK as trades are structured as bets so if you make money trading you don't have to pay capital gains tax on your profits.
Trading Platforms
Pepperstone doesn't actually have its own proprietary trading platform instead they offer TradingView, MT4/5 and cTrader. MetaTrader is gradually pushing brokers and clients to MT5 because it's faster and a bit more user friendly, however, there is a lot of resistance from traders, especially those that use EA's or Electronic Advisors, as most have been written for MT4 and can't be converted for MT5 without being re-written.
Automated Trading 
If you haven't used one an EA, an Electronic Advisor enables you to trade automatically based on certain market criteria, usually based on technical analysis. So if the market does x, you buy, if the market does y you sell. The idea is that you set up a trading strategy and set it on autopilot to trade on your behalf. It's not necessarily high-frequency trading that was featured in Flash Boys or Flash Crash, but it's similar. If you want to know more about high-frequency trading those are two books well worth reading, Michael lewis has an excellent way of explaining complex derivatives and I particularly enjoyed Flash Crash because the chap it's about was a client at the brokerage where I used to work and some people I know were mentioned in it, which is always quite amusing.
A few things to note though about EAs, unless you have a VPS or VPN they won't work if you turn your trading screen isn't on and you can't use them on the web version or mobile. However, Pepperstone will set you up with a free VPS connection if you want one and do a certain amount of business.
MT5 versus MT4
MT5 is one of the most popular trading platforms on the planet and is used by millions of traders and hundreds of brokers. The key benefits are that it's pretty simple to use and universally recognised, so if you used MT4 or 5 with one broker, switching accounts is fairly easy. Initially, it does have a clunky institutional feel to it, but once you get the hang of it it's fairly simple to use.
Pepperstone's MT5 does have its advantages over other brokers though. Mainly the packages they offer, the spreads and the execution, but also the regulation. Pepperstone are regulated by the FCA, so if you are a UK client a certain amount of your funds are protected by the FSCS if Pepperstone was to go bust. You are not protected if you are using MT4 or 5 through an offshore broker, and to be honest, if you are based in the UK you should always be trading with an FCA regulated broker, or the FCA regulated entity of a broker. It is tempting to go offshore to get better margin rates since ESMA capped them but you can get them as a professional client and if you can't qualify as a professional client you probably shouldn't be trading with excessive leverage anyway.
One of the main things that make Pepperstones MetaTrader offering stand out is market range, you get loads of forex pairs, the major indices and they are also increasing the number of shares they offer. They have the major FTSE 100 stocks and a few hundred US, European and Australian stocks, but that is growing. But, it is still nowhere near as many markets as someone like IG or Saxo offers. Also, Pepperstone is still only a trading platform so you can't hold any of your long-term investments with them.
Trading Tools
Pepperstone also has a unique package of MT5 downloads which they call Smart Trader Tools, which include plugins like Trade Terminal where you can set your preferences for assets. So for example if you always trade cable in 1 lot, and have a stop 10 pips away and a limit 20 pips that will be your default OCO when you trade.
You also get things like a Pivot Points plugin where you can trade off previous highs and lows. Some other main features of MT4 are one-click trading, and the ability to trade off the charts. You can also move your entry and exit points automatically. If you trade four markets you can have four set up on screen and have your defaults for each one.
cTrader
One of the major drawbacks about MT5 though is that it doesn't show your margin when you trade, which to be honest isn't great if you are a beginner because you have no idea what your exposure is or how much risk capital is going to be used up. It will tell you your overall margin position, but it won't show you your individual margin rates. Which is daft. However, Pepperstone's other platform cTrader does do this. To be honest, I actually prefer cTrader, I think it's more user-friendly, it breaks down your margin. The disadvantage of course is that you can't run net and hedged positions. You can't trade with EAs but I don't really like them anyway, I think the chances of clients making money with an off-the-rack automated trading strategy is pretty slim. It may work for a bit to nick a trade here and there but if you leave it running over a massive market correction you can get wiped out. You also can't trade as many shares on cTrader as you can on MT5, which is a shame.
I think it has a cleaner layout, with everything pre-installed and you can trade in a web browsers rather than having to download the software. If you are building your own EA then MT5 is for you but if you are just eyeballing the market and taking a view I prefer cTrader as you get news, calendars, plus Autotrachtists is on there as well and is linked to the pair you are looking at.
Education & Analysis
One other thing to note as well is that when it comes to learning to trade or understanding the markets it is incredibly difficult. Pepperstone has partnered with The Corillian Academy, to provide some educational content. Corillian was set up by some fairly sophisticated traders with decent backgrounds. Richard Adcock for example has been on the board of the society of technical analysts for 30 years.
Customer Service
Although probably the main benefit of Pepperstone over the majority of MT4 brokers is customer service. It's a big risk trading the financial markets and there are often big sums of money involved. So being able to phone someone up who can execute trades for you and give you a full demo of the platform is almost more important, in my mind anyway, than pricing and market access. If you're in the UK, you get to talk to your dealers in London, through direct dial.