The Good Money Guide is a London based guide to investment accounts for clients based in the UK, Europe, Asia, Africa, South America, and Australia.
The Good Broker Guide was founded in 2015 by Richard Berry and changed it's name to Good Money Guide in 2018 to cover a wider variety of financial service providers. Richard has been a broker for 20 years most recently at Investors Intelligence and previously a multi-asset derivatives broker at MF Global (Man Financial). Richard started his career working as a private client stockbroker at Walker Crips and Phillip Securities (now King and Shaxson) after interning on the NYMEX oil trading floor in New York and London IPE in 2000.
Jackson Wong PhD contributes to our analysis and education guides. Jackson has over 10 years experience as a financial analyst. Previously a director of Stockcube Research as head of Investors Intelligence providing market timing advice and research to some of the world largest institutions and hedge funds. Jackson's expertise includes global macroeconomic investment strategy, statistical backtesting, asset allocation, and cross-asset research. Jackson has a PhD in Finance from Durham University.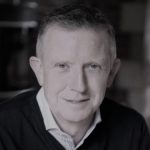 Nick Kingsbury is an advisor following his mentorship through the Accelerator Academy. Nick sold his own software and consultancy company in the mid-1980s. He then spent eight years at the venture capitalist 3i as global sector head for software and internet investments. From 2011 to 2015 Nick chaired the board of Accumuli plc, an AIM listed cyber security specialist. Nick currently sits on the board of three early-stage stage fintech companies and is a partner at Partner at Amadeus Capital.
Contributors
Tom Cropper is a financial journalist with work which has appeared in titles such as the Guardian, Euromoney and many others.
Simon Young was a journalist for 20 years, becoming a news editor on national newspapers including the Sunday Express.
What we do and who we do it for
Our objective is to present the best pricing, accounts and compare the features that are important to traders. By comparing the key features we can offer a quick way to compare the best choice therefore allowing traders to make an informed choice when choosing a new or switching providers. Sponsored and featured brokers sometimes appear first but we also include brokers we do not have financial relationships with. We provide independent comparisons and may receive a form of compensation for including some companies in the tables.
For institutional clients, we provide access to prime brokerage key contacts through prime-brokers.net
How we make money
This is import to both us and you.  First thing first though. It doesn't matter how big a company's pockets are, you can't just pay to be featured on the Good Money Guide. We only include companies that we have either used ourselves, know the senior management, have a good reputation within the industry and with their customers or do something really different. We will often include big brands so they can be compared to alternative disruptive providers.
Our objective is to be balanced, and champion providers that excel in customer service and innovation.
One thing we do not do is insist brokers pay to be included. Inclusion is at our absolute discretion.
In fact, we often turn down providers and include many others we do not have commercial agreements with.
Having said that, we still have to pay the bills and would very much like to make a profit in the same way most other comparison sites do.
We make money in a variety of ways:
CPA – Cost per Aquisition – this means if you click on the links on the site or comparison tables, visit a broker's website and open an account we receive a flat fee for making that referral.
PPC – Price Per Click – brokers can pay an additional cost per click to be featured higher in the comparison tables.  It's important here to note that our comparison tables are not just price comparison tables, but include market access, product coverage, customer service, and many other factors. When brokers pay a PPC it means they get more exposure, it doesn't change what is included in the comparison tables.
Placing residents – brokers can pay a flat fee to be in a certain position on the comparison tables. Again, this doesn't affect what we say about them, just their placing in the tables. Plus, if we don't consider them a good broker, properly regulated and able to treat customers fairly they won't be in the comparison tables at all
Revenue share – this works in the same way as CPA but is where a broker pays us a percentage of the revenue generated from your account. This does not affect the commission you pay them or the rates you are charged by the broker.
Advertising – a broker can run adverts in relevant sections on the website.
Good Money Guide Awards
Our awards are based on the broker reviews traders leave for their brokers as well as.
Our personal experiences in dealing with them
Customer feedback in reviews, in person, online and anecdotally
Overall reputation within the industry and approach to customer service
We ask traders to rank their broker based on a broker's:
Trading platform
Customer service
Mobile apps
Spreads and pricing
Market range
Trade execution speed
How we rank and compare trading and investment accounts
Our methodology for default rankings include industry expert's direct experience and is also based on (but not limited to) the below:
Pricing and spreads
Margin requirements
Trading platforms available
How long a broker has been established
Added value services such as research, news, signal and charting
Balance sheet, financial visibility such as LSE listed, customer client funds protection
Markets and order types available
Payment and withdrawal methods
Private client and corporate services available
If it is available to overseas clients, translated websites and foreign speaking staff
Overall service and reputation in the industry
The data gathered is sourced from the broker's official websites and often collaborated directly with the broker.
Margin and spread information are updated on a monthly basis.
Good Money Guide Featured Accounts
Looking for institutional broker? Compare prime brokers here