Expert Review
City Index is a London-based margin trading broker that offers CFDs, Forex, and Spread Betting on its own proprietory Web Trader and MT4 platforms. Founded in 1983, City Index currently offers, more than 12,000 tradable markest including, 84 forex pairs, 25 commodities, 21 indices and over 5,000 stocks. City Index is owned by US-listed broker StoneX.
I've always liked City Index, it's been a stalwart of the London broker scene. It was founded by Chris Hales and Jonathan Sparke in 1983 as an was for institutions to hedge their exposure. But soon became popular with more retail traders. Always advertising on billboards in the City, always having a colourful client base, always being bought and sold at the whim of billionaires and bigger boys.   But in recent years, it had gone off a bit from its glory days. Back in the good ol' days, you could open an account and put on a million-dollar trade over the phone with no ID, no deposit, and no idea. Well, you could if you happened to be on a yacht with Michael Spencer (the then City Index owner and City grandee), who was convinced he knew which way the Euro was headed and goaded one of his guests into putting the trade on, as the story goes away.
But those days are long gone and incumbent brokers have to fight hard to differentiate themselves against the fintechs nipping at their heels, as well as provide more trader tools to lure new customers back to traditional markets away from the wild west of Crypto.
City Index seems to have matured nicely though, it's grown out of its lumbering adolescence under the ownership of Gain Capital and is now owned by US Behemoth StoneX (previously INTL FCStone). Since then, the platform has had a few upgrades and long-term investment products will hopefully be added shortly.
The City Index platform used to have a slightly off-the-rack feel about it, instead, the business relied on word of mouth and friendly referrals from HNW clients who would use experienced dealers to work large orders over the phone. Whilst voice brokerage still forms part of City Index's offering, they are, as with everyone else, doing the majority of their business online and working hard to make their platform stand out.
Obviously, they have access to more than the usual markets plus some nice thematic themed indices (like ESG), and a good pool of sectors to speculate on. You can also trade options (CFD or spread bets thereof) on a good range of indices and commodities. Plus, bet on Volatility, everyone loves a bit of vol chasing in choppy markets.
One example of how they are populating their platform with new trader tools is SMART Signals. Of course, all, or at least most brokers have Trading Central or AutoChartists, (City has Trading Central) whose signals are used by so many platforms that they almost become self-fulfilling, or a barrel for larger traders to shoot down small fry, depending on which way you look at it.
SMART Signals is a new iteration of GetGo, which I tested and reviewed a few years ago. At the time, it was a stand alone app, and actually quite fun, and did well highlighting some trading opportunities (full GetGo review here). Now, it's fully integrated into the City Index platform, so you can look at what trading signals are being spat out by the algorithm and either dive in manually, or opt to trade when the signal is triggered, with corresponding stops and limits in place. It's a great feature for stimulus and saves you a bit of time if you're on the hunt for trades.
Whether it can make you money is another thing, but SMART gives a full breakdown of its P&L from previous trading signals, so whether or not you make money will largely depend on what signals you decide to follow and also (as you will know from reading "The Art of Execution") how you manage the positions once open.
Another acquisition from parent StoneX is Chasing Returns, now integrated into the platform as Performance Analytics. Which really drills down into where you are trading well and where you are losing money. Performance Analytics can break down your wins and losses and tell you what markets you trade best, what time of day you are most profitable, if you make money trading in quick succession or, if you do better if you take a break between trades. It'll even tell you if your first trade of the day is often a winner or loser, or if you are a better bull or bear and also if you are as good at trading volatility as you pretend to enjoy doing, but letting you know if you trade better in calm or erratic markets.
Video Review
In our City Index video review we take a look at some of the key features that make them stand out, plus what we like about them and what we don't.
Customer Reviews
3.2 out of 5 stars (based on 6 reviews)
Great stable platform, been a trader for 20+ years and I have a few accounts with various providers, essentially they have similar features but where City Index stands out, is that they are constantly innovating – recently I have really liked and utilised the smart signals add on which now sets them apart.
I've been with City Index for years, but since they got bought by Gain Capital, things have gone down-hill. If you try to withdraw money to your bank account – good luck ! I'm currently having to take court action to get them to pay me my own money into my bank account, and purely by luck, I happened to check trust pilot and found numerous reviews from customers having the same issues. The best way to describe them is that rarely will you get filled at quoted pricing, and in terms of customer service – arrogance and contempt for customers about covers it. If you try to withdraw money, they will be as unhelpful and obstructive as they possibly can, and looking at trust pilot there are a good few people who have lost their money this way.
As a novice, I signed up to this with the intention of buying shares in a particular company, and specifically mentioned this, as well as my zero level of experience when calling their customer support helpline and being put through to a broker agent. Even after joking with the broker about my clueless nature of the share buying market, and needing all the help I could get, I was quickly led to CFD trading, and I as a novice bought into this thinking I was buying shares. No explanation was given as to the difference between CFD and shares, and only a month later after further research from other sources, did it become apparant that I had in fact signed up to a betting site, placing bets on the margin movement on share prices with a line of credit.
I'm rather annoyed by this. I feel like my inexperience was taken advantage of just so a broker could get some quick commission from me, as people who trade CFD will be buying trades and stopping trades more frequently due to the market's short term nature, and as a result they get hit with more charges.
The only way out of this is to ensure my CFD get's back into the black. Close out my open trades and reinvest that money on a different share buying platform, specifically for the purchase of shares, and not CFD trading. I'm just fortunate I entered City Index with the bare minimum amount of money possible under the philosophy of 'spend only what you can afford to lose', so any losses I accrue on a negative close out, won't sting too much.
I do actually see how you can make money using CFD, but City Index really should push this on more experienced traders, and as a matter of ethics should not push this on novices.
My advice; If you want to invest and you are a rookie, and you decide to use this company, steer clear of CFD and make that statement clear to the broker that you don't want CFD when you call the "helpline".
To quote that common question "Have you been missold PPI?".
Well thanks to City Index, I was missold CFD.
I give this rating 2 stars, only because the graphical data in front is easy to understand and it helps when monitoring share price movements, and the movement of money is quick. But really, that is the only good things about them.
lousy system that put customer on losing side
Trading Platform 5/5
Customer Service 5/5
Mobile Apps 5/5
Spreads & Pricing 5/5
Market Range 5/5
Trade Execution Speed 5/5
Added Value 5/5
Trading platform slick and performs fast and accurate.Never had cause to complain.Great service.One touch trading excellent. (Trading forex and indices with City Index Spreads for over 5 years on a daily basis)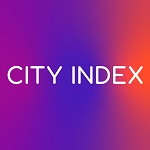 70% of retail investor accounts lose money when trading spread bets and CFDs with this provider.