Use our comparison tables to compare the best United Arab Emirates CFD brokers. Choose or switch to a CFD broker that offers the most markets, best pricing and client security.
The UAE has been trying to establish itself as a financial trading centre for much of the last decade, it is now generating some traction, as the collective of small middle eastern states evolves into more than just a holiday destination or long haul stopover.
The UAE or the United Arab Emirates is composed of seven emirates, the two largest and most well-known being Abu Dhabi and Dubai.
There are approximately 1.40 million emiratees and some 7.80 million ex-pats, spread across the seven micro-states, which occupy an area of 32,300 square miles.
Top CFD Brokers in the UAE & Dubai
In recent years many well-known CFD brokers have established a presence in the UAE. You can use our trading platform comparison tables to compare pricing on the most popular traded instruments in Dubai and Abu Dhabi like Gold and Oil. You can also rank, brokers by what account types they offer and how many markets they offer access to. These include IG Group, Pepperstone, CMC Markets and City Index, all of which have offices that are based and regulated in the UK.
IG
One of the largest global brokers operating in the UAE with a vast selection of markets to trade with great liquidity. UAE address: IG Limited – Level 27, Currency House – Tower 2, Dubai International Financial Centre, Dubai, 506968, United Arab Emirates
IG Review
Name: IG
Description: IG pioneered financial spread betting when it was founded in 1974 and is now own of the largest CFD and forex brokers in the world. IG is listed on the London Stock Exchange and offers access to 18,000 markets to 313,000 active clients. IG also recently introduce physical share dealing and smart portfolios for longer-term investors.
Why we like it
IG pioneered online trading and financial spread betting for private clients and remains not only one of the largest online trading platforms, but also one of the best. IG stands out through deep liquidity, high market range and excellent added value such as trading tools and analysis.
Pros
Wide market range
Excellent liquidity & DMA equities
Listed on the London Stock Exchange
Cons
Customer service can be slow
No DMA futures trading
Pricing

Market Access

Online Platform

Customer Service

Research & Analysis
Comments Rating
( reviews)
CMC Markets 
Good CFD sentiment tools and over 388 forex pairs to trade.  UAE Address: CMC Markets Middle East Limited. Unit 2903, Level 29, ICD Brookfield Place, DIFC, PO Box 507183, Dubai, UAE
CMC Markets Review
Name: CMC Markets
Description: CMC Markets is one of the original spread betting and CFD brokers based in the UK. They have been providing forex trading services since 1989 and are now listed on the London Stock Exchange. The broker has over 300,000 active clients trading online and is operated from 13 global offices, with headquarters in The City of London.
Summary
CMC Markets has always offered, and still does one of the best trading platforms for high-frequency and active traders. It's a good choice for those that want to trade on tight spreads, with a platform built on exceptional tech.
77% of retail investor accounts lose money when spread betting and/or trading CFDs with this provider. You should consider whether you can afford to take the high risk of losing your money.'
Pros
Excellent trading platform
Good liquidity
Unique sentiment tools
Cons
Trading only, no investing account
Limited smaller cap stocks
Pricing

Market Access

Online Platform

Customer Service

Research & Analysis
Comments Rating
( reviews)
Pepperstone
Has a very comprehensive package of automated trading tools on MT4. UAE Address: Pepperstone Financial Services (DIFC) Limited – Office 1502, Al Fattan Currency House, Tower 2 – Dubai – United Arab Emirates
Pepperstone Review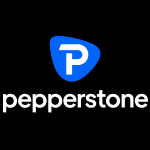 Name: Pepperstone
Description: Pepperstone were founded in 2010 in Australia and have since then grown to be a global brokerage with international offices and around 110,000 active clients. They offer Spread betting and CFDs on the major market instruments, which means they focus on the most heavily traded assets, mainly forex and indices trading, although they are building out their share trading offering and have the major stocks on international exchanges.
Why we like them
Pepperstone is a good choice for traders that want to automate their trading strategies through MT4. As far as MT4 brokers they are one of the biggest and best and offers so good EA packages.
Pros
Tight pricing
Wide range of MT4 markets
Pre-built MT4 indicator packages
Cons
Limited market access
Only third-party platforms
Pricing

Market Access

Online Platform

Customer Service

Research & Analysis
Comments Rating
( reviews)
Saxo Markets
Provides OTC & DMA (direct market access) trading for gold and oil. UAE address: Saxo Bank (Dubai) Ltd. Boulevard Plaza – Tower 1 30th floor, office 3002 Dubai Downtown, Burj Khalifa area Dubai, UAE
Saxo Markets Review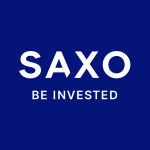 Name: Saxo Markets
Description: Saxo Markets is one of the largest CFD brokers worldwide and provides direct market access to equities, bonds, forex, futures and options as well as being a major liquidity and infrastructure provider to wealth managers, banks and smaller brokers.
Why we like them
Saxo Markets is a good choice for more sophisticated traders. The platform, analysis, and direct market access may be too complicated for beginners. But, for experienced traders its coverage, commissions and research are unrivaled.
Pros
Direct market access
Low commissions
Robust trading platform
Cons
Too complicated for beginners
Pricing

Market Access

Online Platform

Customer Service

Research & Analysis
Comments Rating
( reviews)
City Index
An excellent CFD trading platform with 12,000 markets 25 commodities, with spreads as low as 0.8 for gold trading and 0.3 for crude oil. UAE Address: City Index (StoneX): Office 48D Almas Tower Jumeirah Lakes Towers PO Box 125942 Dubai, UAE
City Index Review
Name: City Index
Description: City Index is one of the oldest spread betting and CFD brokers based in the UK. They were founded in 1983 and offer trading in over 13,500 financial markets, to around 126,000 active clients. City Index is currently owned by StoneX, a US brokerage listed on the NASDAQ valued at $1.75bn.
Why we like them:
City Index offers some of the best trading tools and analysis to help traders perform better. Their unique post-trade analytics and voice brokerage service make it an excellent choice for large and frequent traders.
Pros
Excellent trading tools
Voice brokerage
Publically listed
Cons
Trading only, no investment account
Pricing

Market Access

Online Platform

Customer Service

Research & Analysis
Comments Rating
( reviews)
Who regulated CFD brokers in the UAE and Dubai?
The principal regulator is the DFSA, the Dubai Financial Services Authority which regulates financial businesses, based in Dubai's special economic zone.
Which is centred around the Dubai International Finacial Centre or DIFC. This special economic zone consists of 272 acres of commercial real estate, which houses hundreds of financial institutions, that operate under a tax and business-friendly regime.
More than 25,000 finance professionals work within the DIFC for over 2500 companies, details about those companies can be checked on the DIFC public register which can be found on their website.
The DFSA oversees the special economic zone and the businesses within it, including asset managers, insurers, banks and credit service providers, brokers, fund managers and custodians.
The DFSA enforces anti-money laundering regulations and has the power to investigate the activities of companies on the DIFC register.
Can I trade as a professional client in the UAE?
It's also possible to be classified as a professional client of a Dubai based broker.
Though to qualify for that designation you will need to meet some quite stringent criteria, including having a portfolio with an unencumbered value of US $1.0 million or greater.
You should be able to demonstrate that you have made 40 or more significant leveraged trades over the last year.
Each of these trades should have had a minimum notional value of US $50,000.
Alternatively, you will need to have worked in a relevant professional position in a DFSA regulated firm, within the DIFC. Or, at an overseas firm regulated by an equivalent body, such as the FCA or ESMA etc, and have done so within the last two years.
Professional clients in Dubai are not subject to the DFSA margin restrictions however and they can receive volume-related rebates on their trading activities.
What is the principal Stock Exchange in the region?
The principal stock exchange in the UAE is the ADX which is based in Abu Dhabi, the Emirates capital.
ADX was founded in November 2000 and is now the second-largest stock market in the Arab region, and offers trading in stocks, bonds, ETFs, and other instruments approved by the UAE Securities and Commodities Authority.
The exchange operates a main market for blue-chip stocks, alongside a growth section and a newly established derivatives market, that currently trades equity futures.
Index futures and other derivatives are due to be introduced as this section of the ADX exchange expands.
FAQs:
Here are the answers to the most commonly asked questions by people searching for the best CFD brokers in Dubai and UAE.