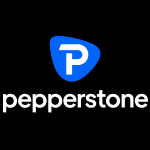 79.3% of retail investor accounts lose money when trading spread bets and CFDs with this provider.
Pepperstone Customer Reviews
Submit your review

Submit

Cancel
Pepperstone
Average rating:
5 reviews
Mar 30, 2021
I am a year with Pepperstone now. Best execution I have seen so far.
Mar 30, 2021
by
Stephanie
on
Pepperstone
It's rare to come across a broker who puts their clients first and Pepperstone excels at this. Wouldn't trade anywhere else!
Mar 30, 2021
by
Stephanie
on
Pepperstone
It's rare to find a broker that truly puts their clients first and Pepperstone excels at this. Wouldn't trade anywhere else!
Mar 22, 2021
by
Luke Suddards
on
Pepperstone
Fantastic customer service - friendly and very responsive. A wide variety of products to trade and a trustworthy broker. Very happy.
Mar 18, 2021
Have been with Pepperstone for 4 years. Haven't had any issues. Solid platform
What is Pepperstone?
Pepperstone Group has quickly emerged as one of the top brokers in the online trading sector since its founding in 2010. The company is regulated in a number of jurisdictions, including the UK (FCA 684312), Australia, Germany, Dubai, Kenya, among others.
One attraction of Pepperstone is its competitive and reliable platform. Its institutional-grade platform is good enough to win awards and attract more than 80,000 traders to its site. Apart from its niche in the foreign exchange, the company offers additional dealing capability in shares, indices, commodities and CFDs, and has a small platform for betting on cryptocurrencies for professional traders.
Leverage is achievable on Pepperstone's platform. For retail accounts, the leverage cap is lower and asset dependent; while for professional traders they can access a higher leverage - as high as 500x in the FX - due to their experience and capital buffer.
Customer support is excellent. Reviews on Trustpilot are more than 70 percent favourable and this will continue to attract new customers onto its platform. Pepper FAQ site explains clearly the firm's policies on deposits, withdrawals, and trade disputes.
The firm is FCA regulated and this means that Pepperstone's clients have access to FCA's compensation schemes should the company cease trading.
Pepperstone Pros & Cons
Highly competitive execution-only broker with tight spreads and fast execution
Recommended for new traders due to low maintenance and a good coverage of instruments
Trading platforms available in MetaTrader 4/5 and cTrader, with social- and auto-trading capability
Excellent customer service
Limited number of shares on the platform
Pepperstone Pricing, Charges & Fees
Pepperstone UK's
 offers trading in a variety of instruments. Pricing and commission varies from asset to asset. Like a few other brokers, Pepperstone operates a tiered approach to trading accounts. Newer clients typically joined Pepperstone's standard accounts; more experienced traders can elect to join the firm's Razor account. The latter is used mainly for scalping and algorithmic trading. As seen below, Razor accounts have lower spreads than standard accounts in the FX markets but they also incur some commissions. For spreadbetting, there is no commission.
Pepperstone does not charge
inactivity fee
, which is excellent for low latency traders. The firm has no regular maintenance fee like some investment accounts. There is no
minimum deposit
either, although the firm does recommend £500 for a live account. Any lower amount is unlikely to sustain the account for long because of market volatility and leverage. In the UK, Pepperstone offers protection on
negative balance
for retail clients only. This means that, should the market swing violently against you and depletes the entire equity and more, the account will reset to zero. Professional accounts, however, will be required to post additional equity. For
funding,
 Pepperstone accepts Visa, MasterCard, Paypal or bank transfer. Most
withdrawals
are
free
, although international Telegraphic Transfer (TT) may incurred fees by the banks which will be passed on to clients.
Pepperstone CFD
A contract for difference (CFD) is a type of financial derivative. CFDs generally enable traders to speculate on rising or falling prices without owning the underlying asset. It is one of the favourite methods for sophisticated investors to speculate on the price direction of an asset because you can leverage the position. Clients can open CFDs with Pepperstone on a variety of assets, such as FX, equity indices or shares. For equity indices, you can trade most benchmark stock indices such as
Dow
Industrials
or
FTSE100
or 
Nikkei. 
These indices are liquid and have tight spreads during market hours, although these spreads will widen out of hours. With CFD, you will be charged/earned a rate overnight, depending on your position and size. The formula of these charges is detailed on the website. An example is provided below. But these rates are indicative only and subject to changes due to market conditions. These CFD rates are competitive in the industry.
Pepperstone Stocks
Pepperstone is an execution-only broker and it is not an investment platform. This means that it does not offer ISA or SIPP accounts for cash stock buyers (unleveraged investors). The niche of the firm lies in leveraged betting on share price movements, whether up or down. Pepperstone allows spread betting and CFD on leading shares in the
US, UK
(FTSE 100),
Germany
and
Australia.
The selection of stocks on the platform is typically large-cap stocks with better liquidity and tighter spreads. Altogether, you can trade on about 200-300 leading shares and 30 equity indices. Bear in mind that there is commission for Razor accounts on CFD equities.
Pepperstone FX
Pepperstone offers one of tightest spreads in major FX pairs. The firm has about 60+ FX pairs, ranging from major rates to minor crosses. Some exotics are also available. You can either spread bet or open a CFD contract on FX pairs. Depending on your account type and trading method, the spread can vary from pair to pair. For example
Cable
(GPUSD) has the tightest spread on Razor account on CFD; while spread betting on standard account is highest (see below). Liquidity, pricing, and execution time on Pepperstone's platform are generally quite good given its access multiple Tier 1 banks. In addition, clients can also trade
currency indices
on the US Dollar, Euro and Japanese Yen, typically using CFDs with standard lot size of 100 and spread of 100 pips.
Pepperstone Crypto
Cryto asset market is one of the hottest investments this year. Bitcoin has edged out gold as the favourite asset to hedge inflation risk. Prices for some of the crypto coins have surged massively, most notably Ethereum or Dogecoin.
Unsurprisingly investor interest in the sector has gone up significantly. Pepperstone has a small operations on the crypto market. The platform offers directional betting on a few coins such as Bitcoin, Dash or Ethereum, primarily using CFDs. This reduces the need for wallets or accessing crypto exchanges. Crypto spreads on Pepperstone's platform are in line with the industry average.
Note: crypto-trading is only available to
professional traders
, that is, clients with portfolio assets exceeding half a million euros and are well versed in financial trading.
Pepperstone Social Trading
Social trading is a new phenomenon that relies on the network effect. A well-researched - and profitable -trading algo may be copied by many other traders, hence the term 'copy trading'. The leading firm in this regard is
eToro
(see
GoodMoneyGuide on eToro
).
Pepperstone is riding on this new wave (
link
). It has partnered with
MetaTrader Signals
,
Myfxbook
and
DupliTrade
 to offer customers the ability to copy some of the successful trading systems used by others. You will have to register in these third-party websites to link back to your Pepperstone account (see below):
You can select which instruments to copy trade, although there may be further requirements like minimum funding.
To choose external trading signals requires a careful analysis of past performance. The higher the risk-adjusted return, the better.  The only problem is that past performances usually don't last forever. Traders will have to weigh the pros and cons of copying successful systems - and what to do when the system breaks down.
Pepperstone Education and Analysis
Trading is a professional activity with an emphasis on continual learning. Research is thus important for traders, as breaking news, timely stock analysis, and accurate trading signals can improve the edge of a trader. Pepperstone maintains a small research team. First, education about trading is well-rounded. The firm has partnered with FX Evolution to deliver selected trading topics useful for new traders. On markets, Pepperstone output daily markets articles like most other brokers on trending topics such as crypto movements or central bank meetings, which you can find on its website's
Market Analysis
section:
One aspect worth noting is that Pepperstone is employing social media like
Youtube
to showcase and market their platforms (
Pepperstone Youtube channel
). There is a vast quantity of educational and market-related videos on Pepperstone's Youtube channel; some are partnered with FX Evolution and some are in-house. In sum, there is a good amount of free material on Pepperstone site for any trader to digest.
Pepperstone Mobile App
Most financial brokers have developed apps to capture the trend of mobile trading. It is essential because clients are frequently on the move and would like to watch the market, update stops, or execute trades while not sitting in their offices. Pepperstone has developed the
cTrader app
for mobile online trading. You can load it on
Android System
or
MacOS
. Execution from the app is fairly good and comprehensive with features. User interface (UI) is intuitive.  However further improvements are needed as many users complained of laggy charting and occasionally freezes. What is interesting is that the firm replies to some of the reviews, suggesting that it is watching and internalising customer complaints, demands and feedback.
Tamas Szabo, Pepperstone CEO on what clients really want from their forex broker
As a relatively new forex broker founded in Australia in 2010 Pepperstone has been gradually expanding it's global footprint as well as offering more tradable instruments and moving on from the core Forex pairs in the UK and Europe.
In a world where it's seemingly never been easier to set up a forex broker, brokerages and established brands must work hard to differentiate themselves from the competition.
We hear from Tamas Szabo, current Pepperstone CEO and former CEO of IG in Asia Pacific and Interim CEO of Australia and NZ about why he joined, what it's been like running Pepperstone for the last two years and what Pepperstone is doing to differentiate itself from the competition.
Pepperstone is a relatively young forex broker. How has it been taking over from the original founders and in what direction do you see Pepperstone maturing?
I've really enjoyed the opportunities here at Pepperstone. I was always in envy of Pepperstone's high customer satisfaction ratings before I joined - the quality of service is second to none.
The secret is that it's simply ingrained in the culture of the company, which is very hard for competitors to replicate. We simply won't be beaten on service.
We're pretty busy: we've started introducing new features and products to our clients that we know they've been asking for, and there's more to come.
Expanding our global reach is another focus of the business, which is already one of our strengths.
The thing I'm most excited about is that we're building a greater level of bespoke technologies that will bring an even better level of sophistication to our client offering.
What's been the best aspect of moving from a behemoth broker like IG, to a growing broker like Pepperstone?
IG Markets is a good company and I enjoyed my 20 years there, but I feel that Pepperstone is at a more exciting point in its evolution as a business, as well as for me as Group CEO.
It takes 12 months plus for a new idea to turn into a reality at some of the larger firms in the industry, whereas here at Pepperstone, one of our major advantages is speed and flexibility. As a smaller business, we're nimble and we've got the ability to adapt more quickly to new client demands while still offering a personalised service.
There is a lot of untapped potential at Pepperstone – a great place to be while still growing at a healthy pace.
In the 20 or so years you've been running trading desks and brokerages, what would you say is the biggest mistakes traders make? Plus, what simple tweaks could they make to their strategies that would mitigate them?
It's quite simple, really: The ingrained human condition of an aversion to admitting defeat is a trader's worst enemy.
All traders make losses, but if your losses are smaller than your gains, it's a win overall. It's a very simple point but very easy to forget. So you won't hear any magic solutions from me.
In the 20 years+ of my time in meeting with traders, the most successful ones have always seen trading as an unemotional activity, doing their homework and seeing numbers for what they are.
I also find it very unfortunate when I see reports of clients sucked in by 'get rich quick' schemes and the promise of high returns. It doesn't matter if you're looking at property investments, day trading with a traditional online broker or leveraged trading - if someone's promising a high return, they're very likely not an honest operator. My view on this is that people should always take any advice that they receive along these lines very cautiously.
With the plethora of Forex brokers and platforms available to clients in multiple jurisdictions, what do you think it is about Pepperstone that keeps on attracting new clients?
We really do have the highest quality execution in the market, and our clients know that we're backed by a commitment to outstanding customer service, transparency, and honesty. We continually attract new clients because of our reputation for our quality products, speed and service.
We receive an extraordinarily high level of existing customer referrals, which says a lot.
Tamas Szabo is CEO of Pepperstone an international Forex broker.
Interview by Richard Berry
Pepperstone Frequently Asked Questions:
Is Pepperstone safe?
Pepperstone is authorised and regulated by the Financial Conduct Authority (FCA, registration number 684312).  Client bank accounts are segregated at regulated banks, and will not be mixed with Peppperstone's account.
In the event of liquidation, up to £85,000 may be compensated by the Financial Services Compensation Scheme (FSCS).
How does Pepperstone make money?
The firm earns income through commission, spreads, and financing rate.
Is Pepperstone good for new traders?
Yes, Pepperstone is a beginner-friendly financial trading firm with fast execution, low minimum deposits, and good customer service.
Can you buy shares with Pepperstone?
No. The firm is unlike traditional stockbroking firm that buys and holds shares on your behalf. Instead, the firm offers leverage trading of shares through spread betting or CFDs.
Can you short stocks with Pepperstone?
Yes, primarily via spread betting or CFDs - rather than the traditional naked short selling where you borrow shares to sell on the market. You can go long or short the stock depending on your directional view with CFDs.
Are stock options available on Pepperstone?
The firm does not offer options for traders.
Latest Pepperstone News
Forex trading platform, Pepperstone the Melbourne headquartered FX and margin trading broker has announced a substantial reduction in the spread it charges on one of the worlds most actively traded equity indices. The CFD broker

[...]
Pepperstone Key Features



Visit Pepperstone


79.3% of retail investor accounts lose money when trading spread bets and CFDs with this provider.
Pepperstone Reviews
Total Markets
178
Forex Pairs
36
Commodities
16
Indices
14
UK Stocks
0
US Stocks
64
Broker specifics
2019 Revenue
NA
Number Active Clients
57,000
Minimum Deposit
£100
Inactivity Fee
None
Founded
2010
FX Retails Spreads
Pepperstone
EUR/USD Euro vs US Dollar
0.13
GBP/USD British pound vs US dollar
0.44
USD/JPY US Dollar vs Japanese Yen
0.25
EUR/GBP Euro vs British Pound
0.41
AUD/USD Australian Dollar vs US Dollar
0.14
USD/CAD US Dollar vs Canadian Dollar
0.14
USD/CHF US Dollar vs Swiss Franc
0.64
NZD/USD NZ Dollar vs US Dollar
0.32
EUR/JPY Euro vs Japanese Yen
0.22
EUR/AUD Euro vs Australian Dollar
0.54
FX Retail Margins
EUR/USD Euro vs US Dollar
30:01:00
GBP/USD British pound vs US dollar
30:01:00
USD/JPY US Dollar vs Japanese Yen
30:01:00
EUR/GBP Euro vs British Pound
30:01:00
AUD/USD Australian Dollar vs US Dollar
20:01
USD/CAD US Dollar vs Canadian Dollar
30:01:00
USD/CHF US Dollar vs Swiss Franc
30:01:00
NZD/USD NZ Dollar vs US Dollar
20:01
EUR/JPY Euro vs Japanese Yen
30:01:00
EUR/AUD Euro vs Australian Dollar
20:01
Commodity Spreads
WTI crude (oil)
0.5
Brent crude (oil)
0.5
Natural Gas
0.5
Gold
0.5
Silver
0.5
Copper (comex)
0.195
Corn
not quoted
Wheat
not quoted
Soyabeans
1.19
Gasoline RBOB
not quoted
Steel
not quoted
Aluminium
not quoted
Iron
not quoted
Commodity Margins
WTI crude (oil)
10:01
Gold
20:01
Corn
not quoted
Brent crude (oil)
10:01
Natural Gas
10:01
Silver
10:01
Copper
10:01
Wheat
not quoted
Soyabeans
10:01
Gasoline RBOB
not quoted
Steel
not quoted
Aluminium
not quoted
Iron
not quoted
Index Spreads
Dow Jones Industrials Average (US 30)
2.4
Standard & Poor's 500 (S&P 500)
0.6
Nasdaq (Composite and Nasdaq 100)
1
Dow Jones Industrials (DJIA)
not quoted
UK FTSE 100 (FTSE 100)
3
CAC 40 (France 40)
1
DAX (Germany 30)
0.9
Euro Stoxx 50 (Euro 50)
2
Japan 225 (Nikkei 225)
8
Hong Kong (Hang Seng Index)
30
Index Margins
Dow Jones Industrials Average (US 30)
20:01
Standard & Poor's 500 (S&P 500)
20:01
Nasdaq (Composite and Nasdaq 100)
20:01
Dow Jones Industrials (DJIA)
not quoted
UK FTSE 100 (FTSE 100)
20:01
CAC 40 (France 40)
20:01
DAX (Germany 30)
20:01
Euro Stoxx 50 (Euro 50)
20:01
Japan 225 (Nikkei 225)
20:01
Hong Kong (Hang Seng Index)
10:01
Stocks & Shares Spreads
UK Stock Spreads
not quoted
US Stock Spreads
$0.02 per share
Stocks & Shares Margins
US Stock Margins
05:01
UK Stock Margins
not quoted
Overnight Financing Rates
Forex (tom next plus or minus )
not published
Commodities
not published
Indices
not published
UK Stocks
not published
US Stocks
not published
Compare Alternatives
Pepperstone Versus IG

Pepperstone Versus CMC Markets

Pepperstone Versus Saxo Markets

Pepperstone Versus Spreadex

Pepperstone Versus City Index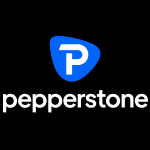 79.3% of retail investor accounts lose money when trading spread bets and CFDs with this provider