62% of retail investor accounts lose money when trading spread bets and CFDs with this provider.
Saxo Markets Customer Reviews
Submit your review

Submit

Cancel
Saxo Capital Markets
Average rating:
3 reviews
Apr 18, 2020
by
Farhang
on
Saxo Capital Markets
The platform is difficult to use, one has to have Demo platform for month to be able to use the platform, on line or web platform. Customer service us OK but it seems they don't know much about the banks they are associated with. I tried to transfer funds from USA but their associated Deutsche Bank declined funds and no body knew why SAXO account is not active in Deutsche Bank. I hope they start to understand and offer MT4 as 3rd part platform where traders are comfortable with, and take a look at their Bank accounts in US for fund transfer. This would be very unprofessional that a bank says Saxo has no active account with us.
Oct 19, 2018
by
James Taylor
on
Saxo Capital Markets
Very easy to use, the best trading platform out there today. 10/10
Oct 19, 2018
by
Pietro Carlucci
on
Saxo Capital Markets
Very happy with Saxo - the platform does everything I need it to do. Pro platform is on a different level to other platforms. Use them for both trading and investment purposes.
Professional company with professional staff who know what they're talking about.
What is Saxo Markets?
Saxo Markets is a award-winning investment and trading platform. Founded in 1992 by Kim Fournais and Lars Seier Christensen, the institution has expanded rapidly over the past decade. The company is headquartered in Copenhagen.
The rise in retail trading during the pandemic has propelled the company to new heights. The firm currently serves 660,000 clients in more than 100 countries. In addition, the firm also has 120 white-labeled partners. Last year was a bumper year for the company; net operating profits rose to DKK 750 million (compared to 2019's DKK 40 million). New trading clients rose 150 percent from the previous year to 250,000.
A reason for Saxo's popularity is the wide offering of instruments on its platform, which stands at 40,000. You can trade across a wide variety of asset classes, on the three main  Saxo platforms, SaxoInvestor, SaxoTraderGo and SaxoTraderPro.
Saxo Markets serve a combination of retail and professional traders plus a larger number of institutions on the wholesale side as a prime broker.
Saxo Markets Trading Account
Saxo Markets has traditionally catered for traders and sophisticated investors. They offer leveraged trading on thousands of instruments including stocks, futures, FX, indices and commodities. Most of the trading activities is channeled electronically and online via Saxo TraderGo/Pro platforms.
With Saxo Bank, you can under certain qualifications increase your exposure to the underlying instruments significantly via CFD (Contract for Differences - GoodMoneyGuide) or margin accounts. For FX trading, Saxo has access to competitive rates and so the spreads, under normal conditions, are fairly tight. You can trade FX spot, forwards and some options.
To be profitable in trading often requires a good execution capability, with minimum slippage and low transaction costs. On some of these aspects, Saxo generally does well. Limit Orders for USDJPY, for example, shows no slippage for 70% of the orders according to some Saxo aggregate statistics in February.
Saxo has three different tiers of trading account - Classic, Platinum and VIP. Classic is the most basic whilst the latter requires at least £1 million in funding where traders will have access to the tightest spreads and dedicated Saxo service. Leverage services are catered for designated professional traders (min E500,000 in funds).
You can apply for a designated Professional account (see FSA's COBS 3.5) provided you meet certain conditions, such as two of the following:
Have a financial portfolio that exceeds €500,000
Have placed at least 10 relevant trades in significant sizes over the last four quarters
Work, or have worked, in the financial sector for at least one year
A professional account gives you the benefit of tighter spreads and access to a deeper margin facility. But obviously, the risk is much higher when trading leverage increases. Even for deep-pocketed accounts, excessive leverage can wipe out the entire capital base - like Archegos Capital recently.
Saxo Markets Investing Account
Investing with Saxo Markets is straightforward. Unlike many other forex and index based trading account, here the predominant instruments are stocks, ETFs, investment trusts and fixed-income instruments. Saxo's platform has access to more than 37 stock exchanges around the world with 19,000 instruments available for investors. For active investors this is more than enough to handle.
Unlike Freetrade, Saxo Bank charges a fee for trading stocks. For UK stocks, commission start from £8 (min) and for US equities the fee starts from US$10 (min).
You can open an ISA account with Saxo. To transfer an existing ISA to Saxo, the balance needs to be more than £60,000.
The bottom line is that if you plan to do low-volume, plain vanilla investing, then Saxo Markets may not be the most competitive out there. Its forte is on the trading side.
Saxo Markets Pros & Cons
Reliable market broker - for a wide variety of instruments, particularly macro-related instruments such as FX
Sleek trading platform - good graphics, and highly functional interface (SaxoTraderGo)
Tight spreads - on a number of marketable trading instruments under most market conditions
Good mobile app - that caters for traders on the move
Patchy customer service - needs to be improved according to many reviews on Trustpilot, especially on capital withdrawals and speaking to agents
Uncompetitive for low-frequency trading - Saxo is not the most competitive platform in the market for investors who do less trading
Saxo Market Pricing, Charges & Fees
In the world of retail trading, zero stock commission is becoming a trend. On this, Robinhood and Freetrade spring to mind. They are taking a lead on this trend, even Interactive Brokers has launched IBKR LITE. Saxo Markets, however, has yet to join the game. Buying and selling stocks on Saxo Market starts from £8 in the UK and $10 in the US (see below). In addition to these commissions, stock buyers need to pay stamp duty.
If you hold only cash in your Saxo account (no positions), you'll be charged £25 per quarter.
For other trading activities such as futures, the amount of commission charged depends on your account level (Classic, Platinum or VIP). The latter two usually have lower commissions and spreads because the funding level are much higher. So if you are not in that category it might pay to shop around for better deals.
You can open ISA account with Saxo. However, based on its fees stated on the website, it is generally on the high side relative to other ISA providers. For example, Saxo ISA account are charged 0.12% custody fee on top of a monthly fee of EUR 10. And if you transfer money out, there is an Exit Fee.
Saxo Markets CFD Trading
A contract for difference (CFD) is one type of financial derivative which enable traders to speculate on rising or falling prices without owning the underlying asset.
It is one of the favourite methods for sophisticated investors to speculate on the rice direction of an asset because you can 'gear' the position, ie leverage. Saxo Markets offer CFDs on indices, stocks, commodities, FX, bonds and even options. Spreads are fairly competitive, although they are better for the better-funded account (see below).
If you go 'long', you are betting prices will appreciate. For 'short, it means you bet prices will go down. To open a CFD position, you will need to have adequate capital in the account called the initial margin. Once opened, a suitable level of maintenance margin is needed to hold the position.
Markets don't move in a straight line. So when betting on a price direction, you will encounter adverse movements - sometimes below your opening prices. Stop losses are a must for all trades.
Saxo Markets categorise most instruments according to risk level and set the margin according to the risk level. For example, some instruments with Rating 6 require more capital because they are deemed to be more 'risky'.
Saxo Markets Futures Trading
Futures are derivative contracts that are used for hedging and trading. Standard futures contracts have an expiry date, size and leveraged ratio. For an overview of futures, visit GoodMoneyGuide on futures. Typical futures include financial (Index, Interest rates or FX) or Commodity futures (e.g., Gold) or single stock futures (e.g. BP).
For traders, the most attractive part about futures is the ability to gain exposure to asset classes quickly. A few contracts may be sufficient for many given the high level of leverage embedded in futures derivatives.
Saxo Markets serves this sector generally well. Depending on your account level, spreads and commission are fairly competitive - although you have to bear in mind that futures trading requires maintenance margin to sustain the position. In addition, Saxo charges a "Carrying Cost" on opened futures positions. Make sure you trade the appropriate contract level relative to capital.
Saxo Markets Options Trading
Financial options are derivative contracts that allow buyers to buy or sell a pre-determined amount of the underlying instrument such as shares. For example, a call option allows the buyer of the option to buy the underlying instruments.
Like futures, options are geared instruments. This means that a small price move in the underlying will be magnified through the derivative contracts.
Saxo Markets allows options trading on wide variety of instruments such as FX, shares, or indices. There are, however, some option strategies with an unlimited risk profile, that is, you can lose a huge amount because the strategy has an uncapped downside. For these strategies, you will need further funding level before you're allowed to undertake these strategies. Saxo called these ' Advanced profiles' and the account must have at least US$5000 with the acknowledgment that the account holder understands the risk.
Spreads and commission for option trading depend again on tiered account levels.
Saxo Markets SIPP Account
SIPP is Self-Invested Personal Pension. You can choose how to allocate the money. Saxo offers account for SIPP but it does not act as the trustee.
Given the nature of pension investing, a large aspect of Saxo's products such as futures, CFDs, and options may be unsuitable for SIPP account holders - unless operators are experienced in trading these instruments. You can trade CFDs & futures in a Saxo SIPP but is that advisable?
SIPP accounts can benefit from Saxo's execution platform on a larger number of stocks, bonds, ETFs, and Investment Trusts.
The pension market is a large one and there are already a large number of well-regarded providers in this sector, such as AJ Bell, Vanguard, Hargreaves Lansdown and Interactive Investors. Judging from the list of dealing/holding costs Saxo is not necessarily the most competitive in this niche market.
Saxo Markets International Investing
Many wonderful stocks are listed in countries outside the UK. For investors wishing to diversify their portfolios, international investing should be considered. Saxo UK customers have access to a large number of international stocks. You can invest in North America, major European and Asian markets.
One added risk of cross-border investing, on top of price risk, comes from foreign currency. Movements in the foreign exchange market can either add or reduce your investment gains.
For Sterling-based ISA accounts, you will need to sell Sterling to buy, say USD, when buying US stocks. When you sell the position, you need to sell the USD and buy back Sterling. Saxo uses the mid FX Spot rate, plus/minus 1%, when converting these currency transactions. Sometimes, these rates can be unfavourable and run against your portfolio.
Saxo Markets Mobile App
Mobile investing and trading apps are a must for brokers these days because clients are frequently on the move and would like to watch the market and execute trades while not desk-bound.
The Saxo App is named SaxoTradeGo and you can download the app on Google Play or Apple App Store. A snapshot of the latter is shown below. A quick play around of the app to be quite good and functional. Prices are updating reasonably well; charting tools mimic that of the desktop version. You can find most instruments on the app and initiate simple trades on your phone.
But like most apps there are bound to be glitches now and then. Many users complained about include login issues and glitchy prices. In time, these issues are likely to be ironed out, although Saxo needs to up their game further as more online brokers come on line.
Saxo Loyalty Benefits
Saxo has a loyalty point system for their clients. Each time you place a trade through Saxo you will earn some points. For example, a spot FX trade will earn 30 points while a CFD equity trader 180 (see here for a list of points). Over time, these points add up. Once you attain a certain level of points, you can upgrade to the next account tier.
Saxo Markets Education & Research
Saxo research is well known for its 'Outrageous Predictions' (see 2019 copy). Their experienced research team cover a wide variety of topics.
On the more regular news flow and topic discussion, Saxo provides:
Podcast - a summary of some of the market moving events
Webinars - outlook discussion and discussion of special topics such as inflation.
Macro Summary - a daily compilation of trending topics
Education - a series of videos that outlines the basics of trading
This is a fairly standard offering that you can find from established brokers and financial institutions. Most of them are free to read. For VIP clients, they will have some access to research analysts and more in-depth discussion of topics.
As a trader, you should be able to get some market information from Saxo - ideas, for example - but planning a trade based on these ideas is not easy because market movements can run independently. Bear in mind that detailed stock research is harder to extract from Saxo Markets as they cover mostly macro and thematic ideas.
Saxo Markets Versus IG
Traders often make a comparison between Saxo and IG because they are two of the largest financial online trading companies. A few years ago, Saxo exited the spread betting arena to focus on DMA, CFDs, futures, FX and a more professional client base.
For UK-based users, this has an important difference in terms of tax. For example, any profits from CFDs are subjected to capital gains tax (HMRC has provided some detailed examples here) while spread betting is essentially tax-free, as advertised by IG.
About Our Reviewer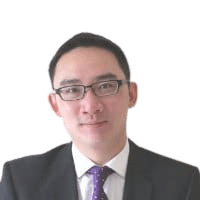 Jackson has over 15 years experience as a financial analyst. Previously a director of Stockcube Research as head of Investors Intelligence providing market timing advice and research to some of the world's largest institutions and hedge funds.
Expertise: Global macroeconomic investment strategy, statistical backtesting, asset allocation, and cross-asset research.
Jackson has a PhD in Finance from Durham University.
Saxo Markets FAQ
Is Saxo Markets safe?
Saxo Markets is a regulated entity by the FCA. The firm acquired a banking license in Denmark in 2001. According to Saxo's website "all retail client funds (including cash balances, any unrealised profits and funds used as margin collateral) received by Saxo Markets are held in trust in one or more segregated bank accounts with the retail clients as beneficiaries."
How does Saxo Markets make money?
Saxo earns fees from clients' trading activities. The more trading, the larger the fees. White-labelling projects with other institutional partners also generate a steady income for the bank.
Can you short stocks on Saxo Markets?
The traditional method of borrowing shares and short them on the market is not available on Saxo's platform. However, you can place bearish CFD bets on the instruments.
Is Saxo Markets a good app?
The app is sleek and highly functional. While there are certain issues and glitches, the firm is pro-active in improving them.
Saxo Markets Latest News
The UK arm of Denmark's Saxo Bank, CFD & Forex broker Saxo Markets UK, has announced a new customer loyalty scheme under which clients will earn and collect points based on their level of trading

[...]
Saxo Markets Key Features



Visit Saxo


62% of retail investor accounts lose money when trading spread bets and CFDs with this provider.
Saxo Markets Reviews
Total Markets
19000
Forex Pairs
57
Commodities
19
Indices
23
UK Stocks
?
US Stocks
?
Broker specifics
2019 Revenue
£316,000,000
Number Active Clients
525,000
Minimum Deposit
£500
Inactivity Fee
£25 per quarter
Founded
1992
FX Retails Spreads
Saxo Capital Markets
EUR/USD Euro vs US Dollar
0.6
GBP/USD British pound vs US dollar
0.7
USD/JPY US Dollar vs Japanese Yen
0.6
EUR/GBP Euro vs British Pound
0.7
AUD/USD Australian Dollar vs US Dollar
0.6
USD/CAD US Dollar vs Canadian Dollar
0.6
USD/CHF US Dollar vs Swiss Franc
0.7
NZD/USD NZ Dollar vs US Dollar
0.11
EUR/JPY Euro vs Japanese Yen
0.9
EUR/AUD Euro vs Australian Dollar
0.9
FX Retail Margins
EUR/USD Euro vs US Dollar
30:01:00
GBP/USD British pound vs US dollar
30:01:00
USD/JPY US Dollar vs Japanese Yen
30:01:00
EUR/GBP Euro vs British Pound
30:01:00
AUD/USD Australian Dollar vs US Dollar
20:01
USD/CHF US Dollar vs Swiss Franc
30:01:00
NZD/USD NZ Dollar vs US Dollar
20:01
EUR/JPY Euro vs Japanese Yen
30:01:00
EUR/AUD Euro vs Australian Dollar
20:01
Commodity Spreads
WTI crude (oil)
0.5
Brent crude (oil)
0.5
Natural Gas
0.17
Gold
0.6
Silver
0.35
Copper (comex)
0.55
Corn
1.25
Wheat
2.25
Soyabeans
not quoted
Gasoline RBOB
25
Steel
not quoted
Aluminium
not quoted
Iron
not quoted
Commodity Margins
WTI crude (oil)
10:01
Gold
20:01
Corn
10:01
Brent crude (oil)
10:01
Natural Gas
10:01
Silver
10:01
Copper
10:01
Wheat
10:01
Soyabeans
not quoted
Gasoline RBOB
10:01
Steel
not quoted
Aluminium
not quoted
Iron
not quoted
Index Spreads
Dow Jones Industrials Average (US 30)
3
Standard & Poor's 500 (S&P 500)
0.5
Nasdaq (Composite and Nasdaq 100)
1
Dow Jones Industrials (DJIA)
not quoted
UK FTSE 100 (FTSE 100)
1
CAC 40 (France 40)
2
DAX (Germany 30)
1
Euro Stoxx 50 (Euro 50)
2
Japan 225 (Nikkei 225)
12
Hong Kong (Hang Seng Index)
12
Index Margins
Dow Jones Industrials Average (US 30)
20:01
Standard & Poor's 500 (S&P 500)
20:01
Nasdaq (Composite and Nasdaq 100)
20:01
Dow Jones Industrials (DJIA)
not quoted
UK FTSE 100 (FTSE 100)
20:01
CAC 40 (France 40)
20:01
DAX (Germany 30)
20:01
Euro Stoxx 50 (Euro 50)
20:01
Japan 225 (Nikkei 225)
20:01
Hong Kong (Hang Seng Index)
10:01
Stocks & Shares Spreads
UK Stock Spreads
0.05%
US Stock Spreads
$0.01 per share
Stocks & Shares Margins
US Stock Margins
05:01
UK Stock Margins
05:01
Overnight Financing Rates
Forex (tom next plus or minus )
0.75%
Commodities
Variable based on differentials between front month future, cash price and days to carry to futures expiry +150bp
Indices
Interbank rates +2.50% or -3.0%
UK Stocks
Interbank rates +3.50% or -3.0%
US Stocks
Interbank rates +3.50% or -3.0%
Compare Alternatives
Saxo Markets Versus IG

Saxo Markets Versus CMC Markets

Saxo Markets Versus Pepperstone

Saxo Markets Versus City Index

Saxo Markets Versus Spreadex