Expert Review
Spreadex is a financial sports spread betting business that has been in operation since 1999. It was founded by ex-city trader Jonathan Hufford and unlike many of its peers, it is not based in London, but instead is headquartered in St Albans Hertfordshire.
Spreadex offers both financial spread betting and CFD trading from the same account.
The company has some 60,000 account holders and offers access to more than 10,000 financial instruments, including UK small-cap shares, where it is something of a specialist.
Alongside its financial betting and trading operations, Spreadex also operates successful sports spread betting platform.
The Spreadex account is a one-stop shop in that you can both bet and trade from the same place. You can apply for an account online using their well laid out registration form, and taking a short suitability quiz.
Once your account is open you will simply need to deposit funds to get up and running.
Spreadex Pros
Spread Bet or trade CFDs from a single account
Trade or bet on a UK smaller companies with market caps from £ 5.0 million and up
Benefit from award-winning customer service and a very responsive help desk /live chat facility
Spreadex Cons
Narrower market coverage than some of their bigger peers
No physical share dealing or other investment products are available through Spreadex
Options trades at Spreadex are conducted as Spread Bets or CFDs and not exchange-traded products
Spreadex Pricing, Charges & Fees
As the name of the firm implies Spreadex charges spreads. That is the difference between the bid and offer prices in the instruments it makes markets in.
On leading equity indices they charge from one index point on the FTSE100, 0.40 points on the S&P 500 and 1.20 on the Dax 30.
On CFDs over single stocks, they charge a commission, in the case of Vodafone that charge is 0.10% with a maximum fee of 7 points, whilst on US-listed Tesla you would pay a commission of 0.15% to a maximum of 7.50 points, and in Germany's Volkswagen the charge is also 0.15% with a maximum charge of 499.50 points. Similar fees are payable on Spread Bets on these instruments.
You can check the charges on individual equity CFDs or Spread Bets using Spreadex's web-based search functionality just type in the name or ticker, hit return and select the item from the search results.
Spreadex is competitively priced when compared to rivals like IG, City Index and ETX you may be able to find specific instruments at individual providers which have lower charges or narrower spreads, but when choosing a provider it's best to view both charges and the whole service holistically.
Spreadex Sports Spread Betting
Sports Spread Betting takes contracts that were developed in the financial markets and applies them to the sporting world. Allowing customers to place bets not just on the outcome of a particular match or event but its internal dynamics. That means that the client can bet on the total number of runs scored in a cricket match, the number of red and yellow cards shown in a game of football, or the number of lengths that horse wins a race by.
What's more, the client can go long or short of these markets by, for example, selling the number of runs in a cricket match, if they think it will be a low scoring affair, or buying that market if they believe it will be a high scoring game. Clients bet on a pounds per point basis
The sports Spread Betting bookmaker makes a two-way bid-offer price in these markets hoping to see buyers and sellers. The final outcome of the event is known as the make-up.
P&Ls are calculated on pounds per point basis so for example if you were long runs in a cricket match at 450, with a bet size of £10.00 per point and the final tally was just 350 runs scored.
You would have a £1000.00 loss that's calculated as follows:
A 100 run shortfall ( 450-350) * bet size of £10.00 per point= -£1000.00
Sports Spread Betting differs from fixed odds betting because your returns are variable and potential losses can exceed your initial stake. In some senses, it's as though you had become the bookmaker when you make a sports Spread Bet.
Spreadex Demo Account
Spreadex doesn't offer demo accounts so you will need to sign up and open an account if you want to try out the platforms for yourself.
Spreadex Education & Analysis
Spreadex doesn't have a dedicated educational product as such, though they do offer a range of how-to videos on topics such as placing stops, using guaranteed stops, editing a pending order and so on.
They also offer regular market analysis and commentary including a trading blog from in house analysts, an economic calendar and daily and weekly market updates. These resources are available free and can be found on the website.
Spreadex is not really in the market for newbie traders and so it doesn't feel the need to provide educational tools. Something which rivals such as IG and CMC do. If you are a newbie trader then Spreadex is probably not going to be for you, but if you are somewhat more experienced and looking to change provider then that's a different story.
Spreadex Alternatives
Spreadex competes with other Spread Betting businesses most obviously CMC Markets and IG Group though City Index and ETX are also on that list.
The main differentiators for Spreadex are not being based in London and offering financial as well as sports betting, something that the other major providers don't do.
Spreadex has reputation for doing things its way, for example, it only offers its own in house trading platforms and not generic platforms such as MT4 and MT5. It has also carved out a niche in trading and betting on UK small-cap companies. IG of course reduced its small-cap coverage recently, in the wake of the Gamestop short squeeze.
Spreadex Versus CMC Markets
Spreadex competes head-on with CMC Markets in both Spread Betting and CFD trading but Spreadex has no institutional offering or overseas offices, as the much larger CMC Markets has.
As such Spreadex is very much a regional player, but then Spread Betting, its core product is regional in that it only has attractions and benefits for individual UK taxpayers, and not for corporates or overseas clients.
Spreadex is aimed at experienced clients who want to deal with a broker that offers a more personal service. Whereas CMC is technology-focused and addresses newbies, experienced traders and institutional customers.
Despite these different approaches in terms of coverage, the firms are very similar with each offering just over 10,000 markets. Though CMC Markets has a far broader FX coverage than Spreadex, with 330 separate instruments available for trading.
Spreadex Versus IG
Spreadex was effectively founded to offer an alternative to IG in the spread betting space and though IG remains the undisputed market leader, having invented the product in 1974, Spreadex has carved out a niche of its own, with a focus on Experienced and professional traders, leaving more inexperienced and novice traders to the likes of IG to acquire, train and educate. Spreadex would then hope to pick up those clients later on in their trading journey.
Spreadex is focused entirely on Spread Betting and CFDs, whilst IG has diversified into investment products such as share trading, ISAs and managed funds. IG also has a significant overseas footprint with offices in Europe, Australia and the USA.
IG is now branching out into the exchange-traded futures and options business through its recent acquisition of US broker and educator Tastytrade, for a cool $1.0 billion. That sum emphasis the difference in scale between Spreadex and IG Group.
Video Review
In our Spreadex video review, we trade live and explain some of the key features of the trading platform as well as explain what makes them different.
Customer Reviews
4.2 out of 5 stars (based on 17 reviews)
Good friendly staff who are open with what they can and can't do with their existing liquidity provision. Only positive experiences so far.
Sadly, the service offered by SpreadEX has deteriorated rapidly over the last year. I am now moving my existing positions over to another spread bet provider. I am only closing my SpreadEX positions and I am not opening any new positions. The markets offered have decreased and SpreadEX has made a recent business decision to not offer future quarterly markets until near the rollover date, whereas previously they offered these markets several weeks before rollover. They have also increased the minimum stake for some markets meaning some bets are now too risky and any losses may be too great. Finally, the SpreadEX platform is now old and I have noticed that during busy periods, it can take 30 seconds or more for a trade to be completed, allowing some trades to be cancelled. My advice is to avoid SpreadEX and choose another provider.
I am happy with SpreadEx so far. App works well too.
Year on year you get the best service and interaction with all at SpreadEx. Thank you
Good trading service and friendly staff are always available for any queries.
Facts & Figures
Latest News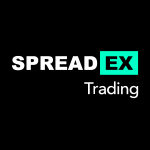 67% of retail investor accounts lose money when trading spread bets and CFDs with this provider.