Interactive Brokers (IBKR) Customer Reviews
Submit your review

Submit

Cancel
Interactive Brokers
Average rating:
2 reviews
Mar 2, 2018
by
Haroldo Mac Dowell
on
Interactive Brokers

Trading Platform 5/5
Customer Service 4/5: faster response time
Mobile Apps N/A
Spreads & Pricing 5/5
Market Range 5/5
Trade Execution Speed 5/5
Added Value 5/5

Has been the best for a while

(Trading stocks, indices, forex, commodities and fixed income with Interactive Brokers for over 5 years on a daily basis)
Mar 2, 2018
by
Rob
on
Interactive Brokers

Trading Platform 5/5
Customer Service 4/5: faster response time
Mobile Apps N/A
Spreads & Pricing 5/5platform fees
Market Range 5/5
Trade Execution Speed 5/5
Added Value %/5

Fantastic broker,providing access to global markets

(Trading stocks with Interactive Brokers for 2-5 years on a weekly basis)
What is Interactive Brokers (IBKR)?
Interactive Brokers is a major US online automated electronic broker company. The financial broker is listed on the Nasdaq Exchange with ticker IBKR.
The firm operates in 135 electronic exchanges in 33 countries, and offer trading in 25 currencies. Interactive Brokers has more than 1 million institutional and retail customers. The recent retail investing boom has propelled IBKR's business to new heights (see below).
In summary, the IBKR is a reputable broker with a business edge in online trading, particularly in the US. Barron's, a major financial publication, recently ranked Interactive Brokers the 'Best Online Brokers for 2021', ahead of TD Ameritrade and Charles Schwab.
To find out more about the ethos behind IBKR read our interview with InteractiveBrokers' CEO Thomas Peterffy.
Source: Interactive Brokers 2020 Annual Report
Interactive Brokers Pros & Cons
Professional traders will find Interactive Brokers to be an excellent broker for trading equity, ETFs, futures and options due to its solid interface, low margin rates, wide selection of tradeable securities and execution capability
Interactive Brokers is cost-effective for investors interested in mutual fund and fixed income securities due to the large selection of bonds and no-transaction-fee funds
For UK-based investors, however, there is no ISA offering as the platform is geared towards trading activities
Fees can accumulate when customers take out multiple subscriptions such as data, research and news
Mobile app and customer service need improvement
Interactive Brokers Pricing, Charges & Fees
Commission  - For stock trading, IB offers two primary structures - tiered and fixed. Tiered pricing is dependent on trading activity. The fixed pricing is fairly straightforward. GBP trades has a minimum of £6 commissions for trade value less than £50,000 (see below). Higher valued order would cost incrementally more (0.05%). The choice of tiered and fixed commission structure is available for futures and options contracts.
IBKR Lite - In 2019, Interactive Brokers started to offer IBKR Lite - a commission-free way to trade stocks (related GoodMoneyGuide zero stockbroking article on this trend). This new category is to compete directly with zero-commission online brokers such as Robinhood. It has no account minimum or inactivity fee. This may be attractive to investors who are building up assets in the stock market. However, it is available to US customers only.
No Transaction Fee ETFs - Exchange-Traded Funds are actively traded in US exchanges. Interactive Brokers offers customers to trade a large number of ETFs without charging commissions. Only a handful of brokers offer this.
Inactivity fees - Some inactivity fees are imposed on IBKR Pro account when trading commissions are less than $20. For example, account balance less than $2000 the fee amounts to $20 minus commissions.  So if you're a low-frequency trader, you might want to consider the Lite account.
Margin Rates - Aggressive traders often use margins to enhance trading returns. Margins are capital borrowed from brokers to increase the size of positions relative to equity. Margin providers charge a fee lending capital. For GBP margin rates, Interactive Brokers charges a tiered level of interest rates, e.g. first £80,000 is charged 1.583% and 1.083% from £80,000 to £800,000 and so on. These rates are highly competitive.
Withdrawal Fee - IB allows on free withdrawal request per calendar month. After that, there will be a charge depending on the currency.
Interactive Brokers CFD Trading
A contract for difference (CFD) is a type of financial derivative. CFDs generally enable traders to speculate on rising or falling prices without owning the underlying asset. It is one of the favourite methods for sophisticated investors to speculate on the price direction of an asset because you can leverage the position.
Interactive Brokers offers CFDs on shares, stock indices, commodities (metals) and FX. Spreads, again, are fairly competitive. IBKR offers CFDs on about 7,100 shares worldwide and in the UK, you can trade shares CFDs on FTSE 350 and some liquid small caps. Starting commission rate is 0.05%. For some stock indices, the commission rate is higher (see below).
Note CFDs are highly leveraged products. If prices go against your position, you might be asked to post further equity to sustain the position. If not, liquidation of the position will occur.
Shorting Stocks With IBKR
Shorting stocks is a way to execute a bearish view on a particular market or securities.
Typically you borrow shares from the broker and sell it on the market. If prices do go down,  you buy the shares at a cheaper price and the difference is the profit. If on the other hand prices go up, you have to buy the stock back at a more expensive price. The difference is the loss. Shorting stocks is a highly risky activity because of the unlimited upside. This activity should only be done by experienced traders.
Interactive Broker's electronic Securities Loan Borrow system lets clients search for availability of shortable securities. In the UK, for example, there is more than 3,000 shares available to short sell. Note there is a fee for borrowing the stock. Customers will need to post margins to be able short securities.
If you owned shares fully paid and have a cash account with equity greater than USD50,000, you might even consider lending out your shares for other traders to short sell for a fee. Interactive Brokers called this 'Stock Yield Enhancing Program'. This earns account holder additional income other than dividends.
IBKR Robo Portfolios
One of the newest areas of investing is robots advisors. Here Interactive Brokers is catching up with the trend.
"Interactive Advisors" helps to choose a portfolio based on your risk profile. The investment model blends diversification, growth, and macro factors to achieve the targeted return at the given risk, and offers auto rebalancing over a fixed duration. Assets that Interactive Advisors invests in are low-cost ETFs.
Fees for these robo portfolios are competitive (0.12%), as compared below. There is no fee for uninvested cash.
Alternatively, customers can choice with type of portfolio they would like to invest in. Interactive Advisors becomes the intermediary for a wide variety of portfolios managed by external firms such as Legg Mason.
IBKR International Investing
Interactive Brokers' customers can trade many international stocks and funds. US-based accounts have access to multiple trading venues in different currencies. FX spread is tight which makes the currency conversions competitive. It has access to about 135 exchanges and you can gain access to stocks, futures, and options with relative ease. Bear in mind that trading commissions will vary across exchanges.
Interactive Brokers Mobile App
Most brokers have developed apps to capture mobile trading. It is a must for brokers these days because clients are frequently on the move and would like to watch the market and execute trades while not sitting in their offices.
Interactive Brokers is no different. You can easily download its app on both android and apple systems. The system contains lots of features that you can find on its desktop version. You can view quotations, analyse charts and place orders.
However, according to google-play's website, many users are frustrated by IBKR's app as it contains some buggy features and poor customer service. Perhaps the interface can be made cleaner and more robust.
Interactive Brokers Education & Research
Research is an important facet of investing and trading. Breaking news, comprehensive stock reports, trading signals - can improve the edge of a trader.
Interactive Broker hosts a large number of research tools and news channels. This allows traders to access a large selection of market-moving events at real-time. IBKR's screener/filter is also particularly good. However, some premium news channels require a subscription. For example, IBKR's Profession Data Bundle costs $155 per month (see below). When you total all these costs, it can become quite pricey over time.
Interactive Brokers maintains and sponsors a website - TradersInsight - where you can access an array of news and market-related articles by a variety of contributors.
Source: Interactive Brokers.co.uk
On education, I find Interactive Broker's Trader's Academy (tradersacademy.online) particularly interesting because it covers a lot of ground for new and intermediate traders. The amount of material on the website is large and sorted into Beginner, Intermediate and Advance levels. Many examples used are drawn from the company applications. Webinars are also available to registered users. In addition, traders with a more advanced technical skill may find its IBKRQuant site useful.
About Our Reviewer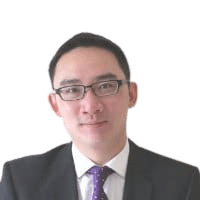 Jackson has over 15 years experience as a financial analyst. Previously a director of Stockcube Research as head of Investors Intelligence providing market timing advice and research to some of the world's largest institutions and hedge funds.
Expertise: Global macroeconomic investment strategy, statistical backtesting, asset allocation, and cross-asset research.
Jackson has a PhD in Finance from Durham University.
Thomas Peterffy, founder and CEO of Interactive Brokers tells us about the highs and lows of the disruptive brokerage he founded 40 years ago
There's an expression that bands around the city: "during the floor".
It's said in the tone of Uncle Albert from Only Fools and Horse when he would recount stories to Del Boy from "during the war". It's often used when old LIFFE floorers are boring on about their piped jackets back in the day, as though we should yarn for a return to the old open outcry floors.
The old dealing floors may well have been the "last bastion of pure capitalism" (according to Winthorpe) but electronic trading has been fantastic for traders, both in terms of flexible execution and pricing.
To be fair, I did had the privilege of working on the NYMEX and IPE floor (albeit it as a lowly intern clerk checking trading tickets) and one thing I can tell you is that we shouldn't. Whilst it was fun, I would hardly call it a progressive environment. We should instead be eternally grateful to the pioneers of electronic trading who dragged the industry kicking and screaming out of the pits and onto the screens.
One of those pioneers is Thomas Peterffy, founder, Chairman and CEO of Interactive Brokers. He was one of the first brokers to push for the use of electronic screens on the trading floor to display prices.
Interactive Brokers has won business over the years by consistently offering discounted rates to private and professional traders. As of today, the shares are listed on the IEX with a market cap of just over $20bn.
Also, anecdotally, of course, I can tell you that apart from discounted pricing one of the things I know clients liked about IB is that they were the first to offer a multi-asset online platform from a single account. I had one particular Billionaire client at Man that we were always trying to lure back from IB with our friendly, manual, phone execution skills, but alas, we couldn't offer everything under one trading platform.
Anyway, ten years on from that and as Thomas Peterffy prepares to step down as CEO we ask him what have been the highs and lows of the running the original, disruptive, online brokerage he founded over four decades ago.
Clearly, pricing and technology have played a huge part, but aside from that, what do you think has been the major appeal of Interactive Brokers?
You cannot overstate the importance of price which is not only our commissions that are about 60% lower than the competition but also the fact that we pay a high rate of interest, 0.5% under the interbank rate, or 1.9% in US dollars and equivalent in other currencies on cash in our customers' accounts while most other brokers pay almost nothing.
Also, our margin loan rates start at 1.5% over the interbank rate and go as low as 0.3% for large borrowers. Other brokers charge two to four times as much.
The ability to open and fund an account in any of 23 different currencies and trade on over 120 markets that settle in 28 of their home currencies, without having to worry about currency conversions is a great convenience and a huge draw among our international customers.
We are also proud of offering futures and bonds in addition to stocks, options, Forex, ETFs and mutual funds, all on one screen and all in one universal account, and all at the lowest prices that we know of.
What have been your best, worst and proudest moments in the four decades since you founded Interactive Brokers?
I think my worst moment was when the Swiss Franc peg to the Euro was removed and the currency shot up by 20%. Many customers were short the Swiss Franc against the Euro on a 3% margin and had not enough money in their accounts to pay the losses. We had to immediately advance $200 million to cover these deficiencies and we are still trying to collect in many cases.
My best moments are every time when in a restaurant or at a social event somebody walks up to me and tells me how happy they are managing their account on the Interactive Brokers platform and how they regret that they did not come over earlier. These are the times when I feel the most accomplished.
My proudest moment is still to come. It will be when our platform will be generally recognized, worldwide as not only the least expensive place to manage money but also the most efficient, most versatile and the most fun.
Obviously, online trading is the norm these days, but there's a great section in the Art of Execution by Lee Freeman-Shor that highlights some findings by Terrance Odean that suggested moving away from phone dealing to online trading can actually reduce performance.
I agree. But it is not because talking into a phone makes you smarter.
It is because talking into the phone is less convenient so you do it less often.
When you trade often, the execution cost mounts up.
A profitable trader must be able to overcome execution cost, which consist of commission, regulatory and exchange fees and execution slippage.
Commissions are complicated. They range from zero at some online brokers to about 10 dollars at others and to over hundreds of dollars at some phone brokers.
Most online brokers sell their customers' orders to HFTs to execute.
The HFT makes enough money on the execution to retain a profit for themselves and to pay the broker and this is how some brokers can afford to charge zero commissions. (Large execution slippage).
To my knowledge, only Interactive Brokers and Fidelity do not sell their customers' orders but seek the best price for their customers.
Fidelity charges $4.95 and Interactive Brokers charges $2.20 for a stock trade.
In our monthly metrics that come out the first business day of each month, we publish our customers total execution cost including commissions, regulatory and exchange fees and slippage. It is generally about one basis point or $4 on a thousand shares of a $40 stock.
It is this four dollars that a trader has to beat to make a profit.
Please note that most of our UK customers trade US stocks and options.
Of all the clients you have known what would you say is the main difference between clients that make money and lose money when trading online?
Clients who make money tend to do their homework.
They study companies whose stocks they trade. They often trade the stocks of two companies against each other as the relative prices fluctuate against each other.
We even built an algorithm for these customers, that we call the Scale Trader for Pairs.
IB has always offered discount brokerage. But, what do you make of the new breed of brokers offering share dealing for free? Do you think the underlying model is sustainable?
Yes, it is sustainable. There is no limit to the gullibility of people. They do not realize that they lose more money in the form of poor executions than their commission would be.
And finally, what would be your top three online resources that you could recommend to clients who want to improve their trading and investing?
I am not much of a believer in investment books.
I think people's most valuable resource should be their own common sense.
In our everyday lives we are constantly surrounded by the products and services of publicly traded companies. Think about them, evaluate them against their competitors. Which ones are going to grow and which ones will shrink or disappear?
Read the research about the economy and about specific industries and companies.
Specialize. Become an expert at a small segment of the economy and trade the stocks and commodities relevant to your expertise.
Keep on top of events as they evolve and try to project forward.
Think about it every day.
When you are successful, it is a lot of fun, provides an income and helps the economy.
Thomas Peterffy is founder, Chairman and CEO of Interactive Brokers, a global online broker headquartered in Greenwich, Conn.
Interview by Richard Berry
Interview By:
Richard founded the Good Money Guide (previously Good Broker Guide) in 2015 and has been a broker for 20 years most recently at Investors Intelligence and previously a multi-asset derivatives broker at MF Global (Man Financial). Richard started his career working as a private client stockbroker at Walker Crips and Phillip Securities (now King and Shaxson) after interning on the NYMEX oil trading floor in New York and London IPE in 2001 & 2000.
Interactive Brokers (IBKR) FAQ:
Is Interactive Brokers safe?
Interactive Brokers (U.K.) Limited is authorised and regulated by the Financial Conduct Authority - reference Number 208159.
Client money is segregated from the firm's. According to IBKR's website, 'Client money is ring-fenced in separate bank accounts which are held in trust on behalf of the clients.'
Can you short stocks on Interactive Brokers?
The traditional method of borrowing shares and short them on the market is available on IBKR's platform. Shorting stocks entails higher risk, especially for hard to borrow stocks. You also need to be aware of the margin requirements and fees. Alternatively, you can place bearish CFD bets on the instruments.
How does Interactive Brokers make money?
Interactive Brokers makes money from executing clients orders and charging fees from a variety of trading activities such as credit provisions. The more higher the client activities, the larger the fees. Investment management is another growing area of the business.
Is IBKR a good app?
The app is fairly and highly functional. Many functions found on its desktop version are available on the app. However, there are certain issues and glitches and the firm needs further investment in improving them.
Interactive Brokers (IBKR) News
A reader has asked: I am looking for US Forex Brokers that allow US 30 or Dow Jones 30? Answer: I think that am right in assuming that you are either a US citizen or

[...]