This week will be a crunch week for the UK gov as Brexit negotiations enter the final phase. A new vote on the gov deal is scheduled this week (Tuesday March 12).
Pound Sterling has weakened ahead of this vote. Against the US Dollar, the rate has reverted below 1.300 again (see Featured Chart). This is the first dip beneath the key round number level in five weeks. A 'risk off' sentiment, due to weak economic data flow, may have also strengthened the greenback.
Against the Euro, the rate has neutralised its recent upside breakout at 1.160. Choppy trading at 1.16-1.17 suggests that the bulls and bears are evenly matched. Therefore a rebound from 1.150 is possible (see below).
The fortune of Sterling is now closely linked to the political developments in Westminster. In terms of trend outlook, Sterling is amidst a correction within a multi-week uptrend. Should a delay in Brexit occur (by whatever means), watch for large gains in the currency.
List of FX Brokers on GoodMoneyGuide.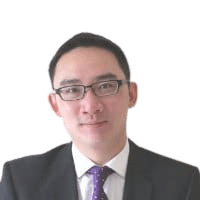 Jackson has over 15 years experience as a financial analyst. Previously a director of Stockcube Research as head of Investors Intelligence providing market timing advice and research to some of the world's largest institutions and hedge funds.
Expertise: Global macroeconomic investment strategy, statistical backtesting, asset allocation, and cross-asset research.
Jackson has a PhD in Finance from Durham University.