In any market cycle, underperformance usually persists for some time. Stocks that lag the general market are called 'laggards'.
Among UK large-cap stocks, one particularly laggard is Aviva plc. As evidenced by Aviva's daily bar chart below, prices were bouncing at just above 400p before that floor broke on August 2 and then gave way completely.
When a significant price level 'fails', it typically leads to an avalanche of sell orders. More importantly, this recent break down also neutralised Aviva's base pattern.
Note, too, how quickly prices rose above the long-term moving average recently (200-day exponential) and then retraced its steps beneath the trendline. The purpose of moving averages is to identify and track long-term price trends. Here, it is clear Aviva's long-term trend is negative. Prices are trading persistently below this downward-sloping trendline.
Moreover, the £15-billion insurer is not the only one underperforming from the sector. Prudential (PRU) and Legal & General (LGEN) are two other insurance stocks that are experiencing sharp declines of late. Old Mutual (OMU) is another laggard that is falling into record lows. When the whole sector is falling sharply be really careful because it signals that investors are abandoning the industry.
Due its bearish price and sector outlook, chances are rising that Aviva will maintain its price and relative weaknesses.
But is this is the best time to short Aviva? Perhaps not. Tactically, the stock has been falling persistently for the last six weeks, from 435p to 385p (a 11.5% correction). In technical terms, the stock could be short-term 'oversold' and due for a short-term bounce.
Moreover, the stock is about to report its half-year results tomorrow (August 8). Investors are expecting the firm to offload its Asian operations for a large sum and that the firm cost-cutting operation will continue.
Once a rebound materialised, prices are expected to encounter resistance near 400p. Some short positions may be initiated around this level.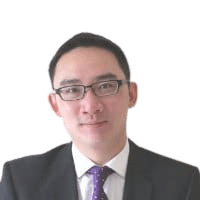 Jackson has over 15 years experience as a financial analyst. Previously a director of Stockcube Research as head of Investors Intelligence providing market timing advice and research to some of the world's largest institutions and hedge funds.
Expertise: Global macroeconomic investment strategy, statistical backtesting, asset allocation, and cross-asset research.
Jackson has a PhD in Finance from Durham University.