This week will be crucial for Pound Sterling. All attention will be focussed on the Parliamentary Brexit vote tomorrow evening (15 Jan).
At this point, some traders are hopeful that Brexit can be delayed, hence the recent bounce in Sterling. But most investors are choosing to stay on the sidelines, preferring to see what happens after the vote. It is suggested that the PM's deal will not win Parliament's approval. Will this lead to a General Election or a Second Referendum? Nobody knows.
Technically, GBPUSD is consolidating its recent breakout at 1.280. This rate has been haemorrhaging strength since Apr-'18. But its rate of decline is slowing. And given the magnitude of decline over the nine months – down 2,000 bps! –  Sterling's down phase is probably near the endgame. We anticipate a potential reversal of GBP's decline.
For GBPEUR, the rate is too trying to break north of its short-term trading range at 1.110-1.120. The near-term target is at 1.130 (see below).
List of FX Brokers on GoodMoneyGuide.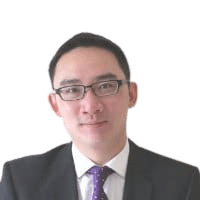 Jackson has over 15 years experience as a financial analyst. Previously a director of Stockcube Research as head of Investors Intelligence providing market timing advice and research to some of the world's largest institutions and hedge funds.
Expertise: Global macroeconomic investment strategy, statistical backtesting, asset allocation, and cross-asset research.
Jackson has a PhD in Finance from Durham University.