While UK is rocked by Brexit, EU appears to enjoy a calmer political atmosphere. Still, its currency, the Euro, remains in a persistent downtrend. Anemic economic growth is largely behind the Euro's weakness.
Against the USD, the FX rate dipped to new multi-quarter lows recently – beneath 1.120. But prices rebounded soon after (see Featured Chart). This could be a 'failed downside break'. Technically, whenever a trend fails to reassert, prices usually move the other way.
So will the Euro rebound further? It is possible. Expectations for the region are low. Any positive news could break the pattern of falling highs. The range resistance is at 1.150.
Note how bullish some Eurozone equities are at the moment, such as CAC 40. Prices are surging all the way into the prior trading range at 5,300-5,600 (see below). Meanwhile, the Dax 30 Index is also flirting with a bullish crossover above the long-term trend indicator.
List of FX Brokers on GoodMoneyGuide.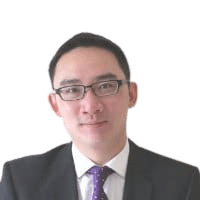 Jackson has over 15 years experience as a financial analyst. Previously a director of Stockcube Research as head of Investors Intelligence providing market timing advice and research to some of the world's largest institutions and hedge funds.
Expertise: Global macroeconomic investment strategy, statistical backtesting, asset allocation, and cross-asset research.
Jackson has a PhD in Finance from Durham University.