Tesco share price is steady in late morning trades as the energy crisis gradually subsides.
In fact, the fuel crisis is now 'back under control' as one government minister said this morning. Petrol stations are being refilled again and there is no need to panic buy fuel.
While the energy crisis has lasted only a few weeks, the damage to the economy may be long lasting. So much so that macro traders are dumping Pound Sterling.
Cable (Sterling-US Dollar), for example, slumped to its lowest level this year. Should the energy crisis flare up again, another leg down is possible.
Turning to Tesco, investors remain sanguine about the supermarket's near-term outlook. Tesco's supply chain is still distributing products to its stores without significant delay.
Chartwise, Tesco is maintaining the multi-week uptrend but a fall below 250p may break the progression of rising lows.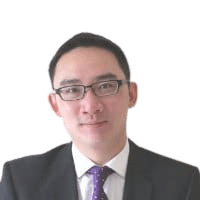 Jackson has over 15 years experience as a financial analyst. Previously a director of Stockcube Research as head of Investors Intelligence providing market timing advice and research to some of the world's largest institutions and hedge funds.
Expertise: Global macroeconomic investment strategy, statistical backtesting, asset allocation, and cross-asset research.
Jackson has a PhD in Finance from Durham University.