Tesco share price slipped further on Wednesday as the fuel crisis deepens. 
As the fuel crisis escalates, supermarkets are expressing reassurance the their fuel supplies are adequate. A Tesco spokesman said yesterday, "We have good availability of fuel, and we're working really hard to ensure regular deliveries to our petrol filling stations across the UK every day".
The next important issue is, will the fuel crisis disrupt the delivery of goods across Tesco's 4,000 stores in the UK? At this point, it is still too early to estimate how will the energy crisis hit Tesco's overall sales. 
Meanwhile, fast-growing Aldi is set to expand further in the UK with more than 100 new stores in the pipeline. This will intensify the competition among major retailers.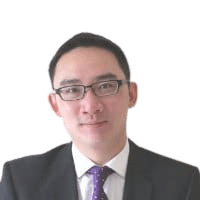 Jackson has over 15 years experience as a financial analyst. Previously a director of Stockcube Research as head of Investors Intelligence providing market timing advice and research to some of the world's largest institutions and hedge funds.
Expertise: Global macroeconomic investment strategy, statistical backtesting, asset allocation, and cross-asset research.
Jackson has a PhD in Finance from Durham University.