The Tesco share price rose today, as is inflation, fast. From electricity prices to food to raw materials, the cost of everyday essentials are rising at a rate exceeding the market's forecast.
Just this week, the Office for National Statistics revealed that the UK Consumer Price Index inflation leapt to 3.2 percent in August annualised. This is the most significant increase since 1997.
The components rising the fastest are transport, restaurant and hotel. Others are rising less, but nonetheless, showing an uptrend quarter to quarter.
This leads to the question – will the rise in cost erode the grocers' margins? The first thing food producers deal with inflation is to shrink their products, ie 'shrinkflation'.
For Tesco, the impact of inflation on profits is more complicated because the supermarket can shift products around the shelves. For example, a few years ago when Unilever decided to increase the price of Marmite, Tesco removed these products from the shelf to protect its margin.
However, if inflation does get out of hand, Tesco will have to pass on the cost to consumers in a measured fashion to protect its market share. Not necessarily bad, as nominal profits may even go up.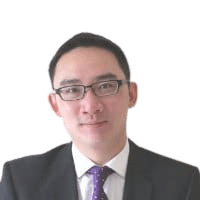 Jackson has over 15 years experience as a financial analyst. Previously a director of Stockcube Research as head of Investors Intelligence providing market timing advice and research to some of the world's largest institutions and hedge funds.
Expertise: Global macroeconomic investment strategy, statistical backtesting, asset allocation, and cross-asset research.
Jackson has a PhD in Finance from Durham University.