The Japanese Yen is always viewed as a 'safe haven' currency. What this means is that investors/traders flocked into the currency in times of heightened market fear. Understandably, the currency rose sharply in the last quarter of 2018 – culminating in a huge spike earlier this year.
However, as this fear starts to recede in 2019, traders are slowly shedding their Yen longs. Last Thursday, I highlighted the upside potential in EURJPY as it is currently far beneath its long-term trend indicator. This view remains intact. The most recent test to 124.5 – and subsequent rebound – affirms that the FX rate is still aiming toward 128.0. 
For the USDJPY, the rate is too probing the 110.0 resistance. A break of this ceiling should push the pair into 111.0, where the 150-day moving average trend indicator is currently residing.
Trade FX with spreadbetting brokers here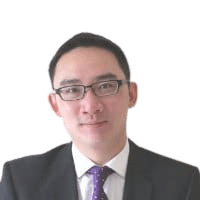 Jackson has over 15 years experience as a financial analyst. Previously a director of Stockcube Research as head of Investors Intelligence providing market timing advice and research to some of the world's largest institutions and hedge funds.
Expertise: Global macroeconomic investment strategy, statistical backtesting, asset allocation, and cross-asset research.
Jackson has a PhD in Finance from Durham University.