Netflix Inc (NFLX) Share Price
Name: Netflix Inc (NFLX)
Description: Video streamer Netflix has rallied +62.0% in 2023 as it cut expenditure, introduced adverts and clamped down on multi household password sharing. Strikes in Hollywood have hampered content production but following a deal to end industrial action brokers are now reviewing their outlook on the stock JPM recently raised its PT by $30.00 to $510.00 for example. 23/11/23
Summary
As of 01/12/2023 16:00, the current Netflix share price is $465.74 which is a change of -8.23 or -1.74% from the last closing price of 465.74 with 4,341,471 shares traded giving NASDAQ:NFLX a market capitalisation of $203,844,846,055. The most recent daily high has been 475.23 and daily low 464.6. The NASDAQ:NFLX share price 52 week high has been 485 and the 52 week low 273.41. Based on the most recent NASDAQ:NFLX share price opening of 465.74, the current NASDAQ:NFLX EPS (earnings per share) are 10.03 and the PE (price earnings ratio) is 46.44.
Pros
Raising subscription prices
Licensed content proving a hit and its cheaper
Earnings growth of 696.0% in 5-years
Cons
Subscriber growth is slowing to decade-lows in some markets
Increasing competition from DIS & AMZN
Unclear how AI will affect content creation in future.
News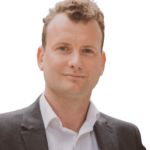 Netflix has taken the world by storm. Not just though it's massive library of entertainment, but by also providing stellar returns to it's investors. If you want to Netflix and chill and buy shares in Netflix from the UK, you need an FCA-regulated stock broker that provides access to US stocks. You can use our
Read More »
US Stock Buying Platform
US Commission
FX Rate
ISA
SIPP
Our Rating
More Info
£11.95
1% – 0.25%
✔️
✔️
See Offer


Capital at risk

£3.99
1.5% – 0.25%
✔️
✔️
See Offer


Capital at risk

0.5 cents per share
0.02%
✔️
✔️
See Offer


Capital at risk

£9.95
0.50%
✔️
✔️
See Offer


Capital at risk

20 cents per share
0.5%
✔️
✔️
See Offer


Capital at risk

£8
0.5%
✔️
❌
See Offer


Capital at risk