While the UK bank sector enjoyed a bumper rally after Number 10 agreed a deal with the EU, excluded from this group is the Metro Group (MTRO).
More recently, its share price could not sustain a rebound even after its founder resigned with immediate effect. This suggests that Metro's bank goes deeper than the top management. Its not hard to see why. In its latest trading statement, Metro Bank's statutory profit-and-loss account for the first nine months reveals a £3.3m loss compared to £34m profit in the year before.
Ergo, the bears are continuing to sink their teeth into the bank through CFD trading, with a 10% net short. But after such a big loss – shares down 95% from its peak – a rebound is not to be ruled out, especially as prices are gradually stability at around 200p (see below).
Meanwhile for the AA Group plc (AA), its recent rebound lost all momentum. In an earlier review, I pointed that its fundamental position remain precarious and that AA's long-term downtrend remains intact. Indeed. AA's share rally bumped into the 70p support-turned-resistance and regressed into fresh lows (see below). With no meaningful support underneath apart from the 40p round number level, prices are under increasing pressure.
Lastly, it is worth pointing out that the downward pressure on Pearson (PSON) is subsiding, even though 7 funds are still have significant short positions in the group. Person's decline is oversold. This may lead to a technical rebound at 660-675p.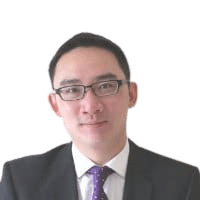 Jackson has over 15 years experience as a financial analyst. Previously a director of Stockcube Research as head of Investors Intelligence providing market timing advice and research to some of the world's largest institutions and hedge funds.
Expertise: Global macroeconomic investment strategy, statistical backtesting, asset allocation, and cross-asset research.
Jackson has a PhD in Finance from Durham University.