In the Saxo TraderGo review, we look at the main functionality of the key platform features. This includes asset coverage, research and analysis, and account tools. You can see all of our broker platform reviews and compare CFD brokers here. The video review was originally recorded in 2018, but as the platform is so well established it hasn't actually changed much.
Saxo Markets Trading Platform Review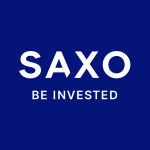 Name: Saxo Markets Trading Platform
Description: Saxo Markets SaxoTraderGo offers a very advanced trading platform and voice brokerage service for experienced and professional traders and investors.
70% of retail investor accounts lose money when trading CFDs with this provider.
Summary
Markets available: 9,000
Minimum deposit: £1
Account types: CFDs, futures & options, DMA, investing
Equity overnight financing: 2.5% +/- SAXO RATE
Pricing: Shares 0.05%, FTSE 1, GBPUSD 0.7
I've been using Saxo Markets online trading platform for around ten years now and it's evolved nicely over the years. The core functionality remains consistently high-end, whilst the front end is given a facelift every few years.
Whilst Saxo Markets does offer MT4, it's own proprietary trading platform (SaxoTraderGo) is a well-established work-horse. The platform is exceptionally robust and suitable for institutional-grade hedge fund businesses as well as individual traders. It really stands out among peers as a serious platform for serious traders that is backed up by the products on offer, such as DMA CFDs, on-exchange futures, options, a huge range of bonds and access to dealers via voice brokerage who can work complex orders for you.
Unlike more retail-based trading platforms where CFD commissions are built into the spread with Saxo Markets, you trade at the bid-offer (or DMA) and commission is charged afterward. This enables clients to trade inside the market price if they have opted for direct market access.
Commissions are very competitive as Saxo Market is most suited to high-volume and high-net-worth traders. Smaller traders may be put off by auxiliary costs such as having to subscribe to live pricing from exchanges, level-2 data fees, and minimum commission charges.
Saxo Market's trading platform market range is vast, you can go long or short over 19,000 instruments, which is more than any other retail derivatives provider with the SaxoTraderGO platform or apps.
The platform also has built-in post-trade analytics so you can see where you have been profitable in the past, and has an integrated research portal, webinars, trading signals, and market analysis.
Saxo Markets can be suitable for smaller traders as it has three different tiers of trading accounts – Classic, Platinum and VIP. Classic is the most basic with a minimum deposit of £1,500 whilst the VIP requires at least £1 million in funding, where traders will have access to the tightest spreads and dedicated Saxo service.
Overall, Saxo Markets is an excellent platform for experienced traders.
Pros
Professional trading platform
Direct market access
Futures & options
Cons
Can be too complicated for beginners
Pricing

Market Access

Online Platform

Customer Service

Research & Analysis
The main review is on the desktop versions. But as more and more trading volume goes through on mobile these days. We've also added an overview of how the platform performs on iPad and iPhone.
The desktop version in this Saxo TraderGo review has the narrative and is the most in-depth at around 15 minutes where we go into the most detail.
We think we've covered the salient points. But if there is a specific aspect of the platform like equity stock options (which we only touched on briefly) that you would like covered just let us know.
Finally, the iPad version has slightly fewer features and the mobile Saxo TraderGo version is pretty thin. So for both iPad and iPhone Saxo Trade Go reviews we've just gone through the motions. There is no sound or narrative (just to give you an idea of the look and feel).
If you have used the Saxo TraderGo platform let us know what you think. Most traders don't fully utilise the features of most trading platforms.