The BT Group share price slumped by more than 7 percent on Monday morning as rivals join forces in the broadband business. 
Specifically, Sky is reportedly close to finalising a deal with BT's rival Virgin Media O2. By investing in VM for the full-fibre broadband rollout, this new capital infusion will accelerate the connectivity for millions of homes. For BT Group, the increased broadband competition will bode ill for its broadband business.
But in the another report, BT expects Sky to remain a major wholesale partner. 
On top today's negative sentiment, BT Group faces a £600 million legal case on the landline over-charging dispute. This has the potential to further dent BT's earnings.
At pixel time, BT shares trade at 148p.
BT Group share price analysis shows a persistent downtrend since peaking at 205p in mid-June. The latest 5 percent decline drags prices below the 150p key level. This is the lowest level since March. 
Earlier in the year, BT Group's share price doubled because of strategic investor accumulation.  Patrick Drahi, through his French telecom company Altice, acquired more than 12% percent of BT's stock. This massive buying resulted in a multi-month rally into £2.
However, once this purchase ended BT promptly dropped back 25%. Without any further positive catalyst, BT's medium-term price risk is to the downside, with the potential to slide back into the 130-140p.
As a contrarian play, however, the decline is oversold and may be due for a rebound.
As BT Group struggles, what is the forecast for BT share price?
According to some brokers, BT Group is worth more than 200p. The median forecast, however, is a target of 180p, about 20 percent above current prices. A few have penciled in a 100p forecast. This is the lower end of the forecast.
In other words, the range is quite wide and may not be really applicable for short-term traders. The key level to watch for is 150p, whether this level can check the downtrend.
Source: Financial Times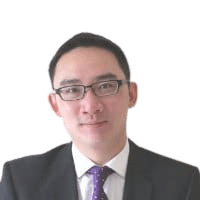 Jackson has over 15 years experience as a financial analyst. Previously a director of Stockcube Research as head of Investors Intelligence providing market timing advice and research to some of the world's largest institutions and hedge funds.
Expertise: Global macroeconomic investment strategy, statistical backtesting, asset allocation, and cross-asset research.
Jackson has a PhD in Finance from Durham University.