Whilst Saxo Markets is one of the best CFD brokers because of their market range, regulation, customer service and trading platform, they do let themselves down a little bit when it comes to market rates.
This is both a good and a bad thing.
Firstly, Saxo is a responsible broker and like all UK FCA regulated CFD brokers margin rates are capped for retail traders. This is to protect them from overleverage.
But, in the UK and Europe, you are able to upgrade your account to a "professional trading account" where you get higher leverage and lower margin rates. But, as Saxo is quite a conservative bank for CFD trading you cannot get as excessive margin with them, even if you upgrade to professional status.
Saxo Markets CFD Trading Review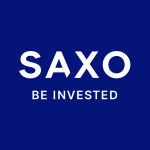 Name: Saxo Markets CFD Trading
Description: Saxo Markets won the "best CFD broker" in our 2023 and 2022 Awards as it offers the widest range of account types, market access and tradable assets.
70% of retail investor accounts lose money when trading CFDs with this provider.
Summary
Overall, Saxo Markets is the best CFD trading platform suitable for traders with experience who need access to a wide range of markets and order types.
---
CFD markets available: 9,000
Minimum deposit: £1
Account types: CFDs, futures & options, DMA, investing
Equity overnight financing: 2.5% +/- SAXO RATE
CFD pricing: Shares 0.05%, FTSE 1, GBPUSD 0.7
---
When I tested the CFD platform with Saxo Markets, I traded CFDs and a few options. But, what makes Saxo Markets different though is how you can trade CFDs compared to other brokers. You can trade CFDs with direct market access (DMA) through the main trading platform or app. This means you can place OTC CFD orders directly on the exchange order book, getting better fills and better prices. You can also trade options as a CFD.
Saxo Markets is more of a professional CFD trading platform, so best suited to CFD traders who are graduating from a simple trading platform to something with more order types and support for higher-volume and sophisticated traders. The CFD trading platform is backed up with excellent support from personal dealers and experienced back-office staff, who cater for individual traders, professionals, and institutions like hedge funds and banks.
There is a huge amount of research data and analysis available on the trading platform that can help traders seek out trading opportunities and some very good post-trade analytics that will show you where you trade profitably and which markets you lose in, and therefore can potentially avoid.
Pros
Excellent CFD market coverage
DMA CFD trading
Robust CFD trading platform
Pricing

Market Access

Online Platform

Customer Service

Research & Analysis