Is the UK base rate too high?
According to market data, a large section of the UK gilt yield curve is now trading below the base rate. The 10-year gilt yield, for example, is now trading at around 0.72%. The 2-year gilt yield is even lower – at 0.5%. In comparison, the base rate is 0.75%.
This means that the UK yield curve is 'inverted', ie, the longer-maturity yields are lower than the policy rate. Historically, an inverted yield curve is a predictor of an economic recession. Some recent data are painting a poor economic picture in the UK, such as construction activity, which is 'dropping like a stone'.
Investors are thus now factoring in the possibility that the Bank of England's next move could be a rate cut, especially after Mark Carney's recent speech where he highlighted the growing threats to the UK economy and the revised downward expectations of the Base Rate (see below).
As a result, gilt prices spiked up to new multi-month highs (see Featured Chart). Also, Pound Sterling remains weak due to a batch of underwhelming economic data.
Against the Canadian Dollar, for example, new multi-month lows are noted beneath key support at 1.660 (see below). This is a major breakdown. Versus the Australian Dollar, Sterling has also dropped to its lowest level since March.
For all other major pairs (USD, CHF, EUR, JPY), Sterling remains pinned to the floor. Their trends are bearish and oversold.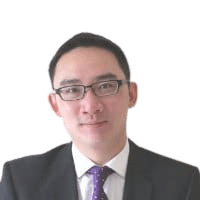 Jackson has over 15 years experience as a financial analyst. Previously a director of Stockcube Research as head of Investors Intelligence providing market timing advice and research to some of the world's largest institutions and hedge funds.
Expertise: Global macroeconomic investment strategy, statistical backtesting, asset allocation, and cross-asset research.
Jackson has a PhD in Finance from Durham University.