Saxo Markets Review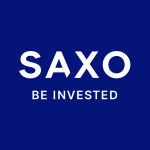 Name: Saxo Markets
Description: Saxo Markets is one of the largest CFD brokers worldwide and provides direct market access to equities, bonds, forex, futures and options as well as being a major liquidity and infrastructure provider to wealth managers, banks and smaller brokers.
Why we like them
Saxo Markets is a good choice for more sophisticated traders. The platform, analysis, and direct market access may be too complicated for beginners. But, for experienced traders its coverage, commissions and research are unrivalled.
Pros
Direct market access
Low commissions
Robust trading platform
Cons
Seen as a trading platform for professionals
Pricing

Market Access

Online Platform

Customer Service

Research & Analysis
Comments Rating
( reviews)
73% of retail investor accounts lose money when trading CFDs with this provider
Richard's Review
The thing about trading is that it is completely misunderstood. People still think they can beat the market with little or no knowledge about how global macroeconomics or a company's balance sheet works. Trading is no different to any other skill, hobby or career, it requires experience.
There are some great quotes in a book called Reminiscences of a Stock Operator, it's a ripping yarn and was written 100 years ago, but some of the lines are still particularly relevant. One, for example, is, "If it takes 5 years to get a bachelor's and master's in a subject and 10,000 hours in other skills, why should it be different for stocks?"
I bring it up because when I interviewed the UK CEO of Saxo Markets, Charlie White-Thomson before writing this review, he said that was one of his favourite books on investing.
It's true, trading is hard, you have to know what you are doing, study, learn, and develop. It's not for everyone. People think it's easy, it's not, it's very high risk.
If you are going to trade you have to understand it. What it is, why you're doing it and what the risks are.
My point here is that there are many different trading platforms and brokers to choose from, and all cater to slightly different audiences. Some cater to absolute beginners, some are more focussed on FX, others on stocks, some on automated trading strategies, and some for people that just want to tap away during the day scalping the markets.
But Saxo Markets, in my view anyway, has always catered to the more experienced traders, ones who may have already spent five years cutting their teeth as a risk warning statistic.
Over the years I've traded with Saxo Markets, been a competitor as a broker at Man Financial, and been an institutional customer when I had a white label of their trading platform when I was at Investors Intelligence. I've also interviewed two of their UK CEOs and been to their offices a few times, so I know a fair bit about them.
Saxo were in fact one of the earliest brokers to offer multi-asset trading from a single platform with direct market access, which puts them at the most sophisticated end of the spectrum.
Experienced Traders
For more experienced traders Saxo Markets offers CFD trading with direct market access. This means that instead of trading at prices set by the broker (usually slightly widened from the underlying bid/offer) you trade at the price you see on the exchange. By trading DMA CFDs your orders are placed directly on the order book letting you work limits inside the best bid/offer, meaning if you don't want to deal at the market you'll get better pricing than anywhere else if filled. Because you are trading DMA, your commission is charged afterwards and not included in the spread. This type of trading is particularly suited to larger and more professional traders, which is Saxo Markets ideal customer.
Futures, Options & DMA
They are also one of the few trading platforms in the UK that offer retail traders (private clients) access to futures and options. Again an indication that Saxo goes after and caters to more experienced customers, because trading futures is for higher value accounts. FTSE futures for example are traded on ICE, and 1 lot is valued at £10 per index point. So, if for example the FTSE is trading at 7723 (as they are today) the smallest trade you can put on gives you £77,230 of exposure to the 100 biggest companies in on the LSE. Which is an initial margin of £4,890.
Other brokers like IG who (as well as looking after larger customers and funds) cater to smaller more inexperienced traders we let you trade the FTSE at 50p a point (£3,861.50 exposure).
Limiting Risk
Saxo are also quite risk averse for a margin trading business, as they do not offer excessive margins. Compared to Interactive Brokers (probably their closest competitor for product range and accounts types in the UK) their margin rates are quite high, for CFDs as they don't want their customer blowing up. Instead they've told me on many occasions, they are more interested in building long-term mutually beneficial and profitable relationships with their customers.
Robust Trading Platform
As far as the trading platform is concerned, it's excellent, well laid out, markets are easy to find and you get the choice with each asset if you want to trade is as a future or CFD if it's an index, commodity or currency pair. If you're trading stocks you can either deal as a CFD or a physical equity for longer-term investing.
You can drag and drop instruments from watchlist to the charting screen, then bring up options boards, and product overviews which give you all the pertinent details and market depth with level-2 pricing. Some markets though (like FTSE futures) you need a subscription to see live exchange data.
Research & Analysis
In the research tab you get access to trading signals from autochartist, which is probably worth taking with a pinch of salt because most platforms have this. But, there are really well integrated into the platform where you can deal straight from the signal and add pre-determined stops and limits.
There is also a high selection of curated webinars, educational articles, news feeds which you can filter by instrument, and an overview of which markets are trending by asset class.  No client sentiment though, but that's to be expected because they have some very large accounts which would skew the data and hedgies are notoriously secretive about their positions.
Conclusion
Overall, I've always enjoyed trading on the Saxo Market's platform, but then I've been doing this for twenty years. For new traders, it might be a bit much, but if you want to get started with a platform you can continue to use as you become more experienced, you can also invest in ETFs, bonds and shares instead of trading. However, if you've got the experience and treat trading with the respect and dedication it deserves, then Saxo Markets could be the broker for you.
73% of retail investor accounts lose money when trading CFDs with this provider
Video Demo
In this video we live trade on the SaxoTraderGo platform. We buy some physical BP shares, then demonstrate hedging the position with put options and CFDs.
73% of retail investor accounts lose money when trading CFDs with this provider
73% of retail investor accounts lose money when trading CFDs with this provider