Saxo is one of the best brokers for buying ETFs, especially compared to other retail platforms like eToro. With Saxo you can buy ETFs in local currencies like GBP, EUR and USD, whereas with eToro you are forced to buy GBP and EUR ETFs in USD (which includes FX conversion fees).
When you trade ETFs with Saxo you do so in the same was as stocks, as in you can trade ETFs directly on exchange with direct market access and buy/sell in between the bid/offer price. This is very useful for high-frequency larger investors. As it can significantly reduce costs.
Whereas with investing platforms like Hargreaves Lansdown where holding ETFs can cost as much as 0.45% of the value, the custody fee for holding ETFs with Saxo is around 0.12%. But this still isn't as cheap as Interactive Brokers, where there is no account charge.
Saxo Markets ETF Investing Review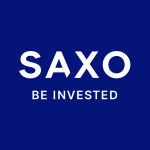 Name: Saxo Markets ETF Investing
Description: Saxo Markets offers trading on 6,400+ ETFs from tech, healthcare, environment and other major sectors. You'll also get access to research on ETFs across sectors and markets, investment inspiration, live market updates, expert analysis, podcasts and webinars.
Capital at risk.
Summary
A great choice for serious ETF investors that trade on a regular basis with large portfolios..
---
ETFs available: 6,400+
ETF account charge: £0
ETF dealing charge: £6
Account types: GIA, ISA, SIPP, CFDs, futures & options
---
Fees: *Saxo Markets charges a commission based on a percentage of ETF transaction size. They are very competitive though and ETF trading commission starts at 0.1% (£100 if you buy £100,000 worth of stock) and drops to 0.05% for more active traders.
Pros
Huge range of ETFs
Good international access
Low FX fees
Cons
No tax free spread betting
Pricing

Market Access

Online Platform

Customer Service

Research & Analysis