The Royal Bank of Scotland (RBS) reported its interim results today, for the quarter ending 30 September.
The bank's third quarter swung to a £8 million loss due to a £900m PPI provision. In contrast, the state-owned bank generated a pre-tax profits of £961m the same period last year.
Moreover, the bank pointed out the 'challenging quarter in Natwest Markets'. That department made a core income of £184m, down 44% from the previous year. 'Rates income,' the statement reads, 'in particular was impacted by a deterioration in economic sentiment for the global economy and a fall in bond yields. This, together with legacy items culminated in a loss of £193 million for the quarter.'
This loss was larger than unexpected. Unsurprisingly, RBS's share opened down 2% today, to 228p.
Technically, however, RBS' chart remains that of an intermediate base. The bank had rallied significantly over the past month, and gained about 25% (see Featured Chart).
The fact that all UK bank stocks jumped alongside the Pound Sterling show how intertwined their paths are. With the Brexit deadline (31 Oct) now being pushed out into the new year, the worst is probably over for the sector for now.
Looking beyond RBS' uninspiring quarter, its chart suggests a trading buy on setbacks into 210-220p, with the stop loss near its nearest pivot low at 185p.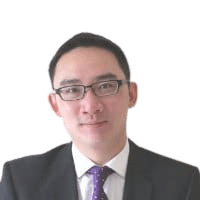 Jackson has over 15 years experience as a financial analyst. Previously a director of Stockcube Research as head of Investors Intelligence providing market timing advice and research to some of the world's largest institutions and hedge funds.
Expertise: Global macroeconomic investment strategy, statistical backtesting, asset allocation, and cross-asset research.
Jackson has a PhD in Finance from Durham University.