The past few weeks saw the Euro struggle to overturn its bearish trend. The currency is slapped down by consistently weak macro data, e.g., weak German manufacturing data yesterday.
Against the USD, the rate has churning in between 1.12-1.4 within its long-term downtrend. I note two failed breakouts at 1.120 and 1.140. With prices now threatening the range support once more, a downside breakout appears imminent (see Featured Chart).
Versus the Swiss Franc, the pair also slid down into the major support at 1.120 (see below). This is the third downside attempt at this support over the last six months. Against the pattern of falling highs, chances are high that the floor will simply give way.
Should one short the Euro to bet on a further decline? Technically yes. But I would not rule out the Euro to rebound from these important support levels given the currency is near-term oversold. For trading entry points, one may either wait for a rebound or a downside breakout beneath support.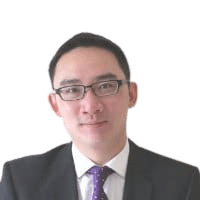 Jackson has over 15 years experience as a financial analyst. Previously a director of Stockcube Research as head of Investors Intelligence providing market timing advice and research to some of the world's largest institutions and hedge funds.
Expertise: Global macroeconomic investment strategy, statistical backtesting, asset allocation, and cross-asset research.
Jackson has a PhD in Finance from Durham University.