What is Ethical Investing?
Ethical investing is about avoiding companies that engage in unethical operations. Examples of these activities include:
Tobacco
Defense-related
Alcohol
Gambling/Casino
Adult entertainment
Similar to ESG investing, ethical investments are growing in popularity because of the rise in social awareness and transparency. For example, many investors are asking: "Do I want to be associated with firms that thrive from gambling/addictions?" Probably not.
As the popularity of ESG investing continues to rise, more banks will likely offer more choice in ESG investment products, like HSBC.
Why You Should Start Looking At Ethical Investing
Ethical and ESG investing is also about focussing on firms that are more socially responsible and better governed. Collectively, these companies tend to score higher in the environment, social, and governance factors (ESG), described below:
Environment – Is the firm a steward of the environment?
Social – Is the firm making a positive impact on its employees, suppliers, customers, and its wider social circle?
Governance – Is the firm showing leadership in internal control, audit, diversity and shareholder rights?
The argument for ethical investment is clear: To make the world a better place by channeling funds into high-ESG firms.
How Does Ethical Investment Work?
The first step is to define which sectors to avoid. This is known as negative screening. Generally, there is a common list of sectors to keep clear (see above). But remember that within ethical investing there are sub-sectors, such as Green-Focussed, Health-Focussed, Community-Focussed, Gender-Equality etc.
Once the universe is defined, the next step is to apply a ESG scoring mechanism to the firms and rank them.
The last step is to find the best-in-class firms using traditional financial metrics, and build a narrowed list that we can invest in.
The above process, you may observe, is generic. The devil is in the details. How does one apply a EGC scoring mechanism to a firm? What specific financial metrics should we look for? What is the portfolio weightings should we apply?
ESG-based investment has been around for a decade or so. There are many financial services companies that cater for this niche sector, such as Morgan Stanley Capital International (MSCI). They have build screening frameworks to invest in high-ESG firms. I show one example below.
Example – UBS MSCI World Socially Responsible (LSE: UC44, factsheet)
In the UK, you can invest in Exchange-Traded Funds (ETFs) to gain exposure to foreign and domestic markets, here is how to invest in ETFs.
Here I pick one ETF that is engaging in socially responsible investing. It is sponsored by UBS and is based on the MSCI Socially Responsible Index (SRI, with factsheet here). LSE-listed with the ticker UC44, the fund has AUM of about £730 million. It has been around since 2013. (Note, there is a sister fund with ticker UB39.)
According to the MSCI SRI fact sheet, the SR index excludes firms "involved in Nuclear Power, Tobacco, Alcohol, Gambling, Military Weapons, Civilian Firearms, GMOs and Adult Entertainment" and that "current constituents of the MSCI SRI Indexes must have an MSCI ESG Rating above B and the MSCI ESG Controversies score above zero to be eligible." Finally, the construction the SRI is "float-adjusted market capitalization weighted."
Will investing in high-ESG firms yield better financial returns?
If you compare the 5-year performance of this ETF and the FTSE 100 Index, the return difference is stark (see below). If you compare MSCI SRI and MSCI World Index, there are some improvements too over traditional investments.
Conclusion – Ethical Investing is Here to Stay
Ethical investing is a growing financial phenomenon that could last for years. Public companies, with increased public scrutiny, can no longer shy away from their public responsibilities. Those firms that showed leadership in this area may benefit from higher investment ratings.
However, from the investor standpoint, it is better to buy into a 'ethical' fund that can diversify into multiple holdings and regions. Maintaining a ESG framework is difficult and so it should be outsourced to professional financial firms. Even some newcomers, such as Nutmeg, are latching on to ethical investing. You should do so too.
Which brokers and platforms offer ethical investment accounts?
You can compare all investment accounts here or read further reviews of these investment platforms that offer ethical investment options.
> ESG Investing > Ethical Investing: What is it?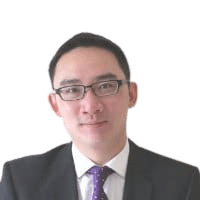 Jackson has over 15 years experience as a financial analyst. Previously a director of Stockcube Research as head of Investors Intelligence providing market timing advice and research to some of the world's largest institutions and hedge funds.
Expertise: Global macroeconomic investment strategy, statistical backtesting, asset allocation, and cross-asset research.
Jackson has a PhD in Finance from Durham University.