Two days is a long time in markets. Look at Bitcoin. After my last highlight last Friday, prices spiked up dramatically. The crypto broke the $6,800 resistance and captured the psychological $7,000 round number level (see Featured Chart).
What next? With prices leaping higher in a vacuum of supply, chances of a further rally are good. But this substantial increase in price volatility is a double-edged sword. Prices could easily correct $500 instantly. If long, trail the position with stops. Some reduction may be warranted due to the rise in volatility.
Elsewhere, I continue to highlight the volatility in equity prices. For example, the S&P 500 Index touched new multi-week lows last Friday (intra-day) but went on to close strong. A positive and firm candle means that the bulls are potentially dipping back into the market and snapping up bargains. I anticipate a retest of the highs near 295 (see below).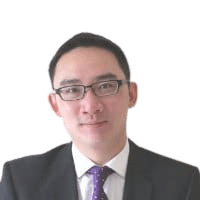 Jackson has over 15 years experience as a financial analyst. Previously a director of Stockcube Research as head of Investors Intelligence providing market timing advice and research to some of the world's largest institutions and hedge funds.
Expertise: Global macroeconomic investment strategy, statistical backtesting, asset allocation, and cross-asset research.
Jackson has a PhD in Finance from Durham University.