Bitcoin broke $10k support – a top formation? 
When Bitcoin first broke the $10k support earlier this month (July 2), I assumed that prices would correct into the $9k level relatively soon. Well, that expectation did not materialise. Instead, prices staged a fierce rebound back to $13k – before softening back into sub-$10k this week. A 'double top' in technical speak. So will prices break $9k this time?
Perhaps. One reason is that a lot of other smaller crypto coins are struggling. It seems that the entire sector is undergoing a major selloff. When this occurs, even the leader of the pack – Bitcoin – will find it hard to go against the trend.
Let's look at the top four coins below:
1. Bitcoin (BTC)
Bitcoin's big rally this year is losing momentum. A firm break of the $10k support would deal a decisively psychological blow to the bulls – although further technical support is noted at $9k and $8k. At these levels, BTC's YTD returns are still safe in the positive territory.
2. Ethereum (ETH)
The second largest crypto coin by market cap lost a third of its value since the start of July. This correction is severe. And having surrendered all its post-May gains, the instrument is looking to find tentative support at $200. Overshooting this level is not to be ruled out.
3. XRP
One of the larger coins to suffer a negative YTD return. Prices hit 0.50 in July but failed to retain any gain from the rally.
With prices still trending lower, the next line of support is noted at 0.25. The question for XRP is whether prices will submerge beneath its 2018 lows.
4. Litecoin
Litecoin outperformed a large number of assets during Mar-Jun when prices surged from $30 to $140. But prices have been plummeting non-stop since hitting that peak. Just recently, prices broke $100 with ease and are desperately trying to find support at $80 (see below). If that fails, look to $60-70 for tentative support.
Overall, major crypto coins are all in a correction mode. Downward momentum is strong and may last further into the summer.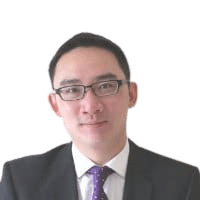 Jackson has over 15 years experience as a financial analyst. Previously a director of Stockcube Research as head of Investors Intelligence providing market timing advice and research to some of the world's largest institutions and hedge funds.
Expertise: Global macroeconomic investment strategy, statistical backtesting, asset allocation, and cross-asset research.
Jackson has a PhD in Finance from Durham University.