After some weeks of falling share prices, have miners reached temporary bottoms?
BHP Billiton, the world-class mining conglomerate, reports today a rise in its full-year profits. Its 12-month earnings reach a staggering $9.1 billion; dividends also rose to a record level.
BHP's LSE-traded share price, however, printed a 15% correction over July-August. Prices crossed above the psychological 2,000p round number level but failed to break out cleanly. The subsequent gap down into 1,800p sapped some of BHP's bullishness.
One of the reasons for BHP's correction is the fall in iron ore prices. BHP is a big producer of the commodity.
Given BHP's stable fundamental results, prices are expected to find temporary bottoms at 1,600-1,700p. This level was former resistance now converted into support. Prices are expected bounce off this level.
For Rio Tinto, however, its share price looks relatively weaker. Prices have corrected 20% from 5,000p. But there is support at this level which stretches down to 3,500p.
The stock to avoid in this sector is Glencore, which appears to be long-term toppy. Prices have slumped nearly 50% from its 2018 peak and may test the 200p support relatively soon.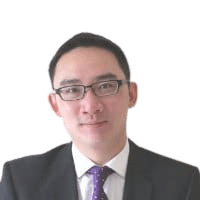 Jackson has over 15 years experience as a financial analyst. Previously a director of Stockcube Research as head of Investors Intelligence providing market timing advice and research to some of the world's largest institutions and hedge funds.
Expertise: Global macroeconomic investment strategy, statistical backtesting, asset allocation, and cross-asset research.
Jackson has a PhD in Finance from Durham University.