The Barratt Development (LON: BDEV) share price has remained flat today at 630 despite record house prices, but how will it perform in the future?
Barratt Development share price wobbles despite the latest bullish Halifax house price data.
According to the lender, UK residential house price rose by 1.7 percent in September. The year-on-year change is at 7.4%. Even more impressive is the level of the average house price, which now stands at a record £267,587 (see below).
This stunning rise occurred despite the end of the stamp duty holiday and the ongoing pandemic. The property market is very bullish now due to persistently high demand and low stock.
However, the stock market is not pricing housbuilders shares aggressively. The spike in future utility bills, inflation, and taxes may sap demand from the housing market.
At the time of writing, Barratt's share price surrendered early morning gains to trade at 630p.
Source: Telegraph/Halifax 
Barratt Development has struggled to gain traction after prices peaked at 800p in spring.
As noted from its daily bar chart, the housebuilder is in a confirmed downtrend – prices are establishing lower highs and lower lows. The recent downside price gaps suggests continuing investor distribution.
Why is Barratt's share price weak? Market is a collective discounting mechanism. Perhaps investors are expecting the red-hot housing to cool in the coming months. Perhaps investors are expecting a rise in interest rates which will increase mortgage costs.
Whatever the reason, the stock trends for most housebuilders are bearish. For Barratt, some lateral support is noted at the round number 600p level, a floor which stretches down to 560p.
That said, the stock is medium-term oversold and may rebound into the year end.
Barratt Development forecast
Barratt is a blue-chip property residential stock. Its market cap of £6 billion is the second largest in the sector after Persimmon (PSN). According to its latest annual result released in early September, Barratt completed more than 17,000 residential homes in the 12 months to June, and earned more than £4.8 billion in revenue. Its profits before tax is £800 million.
However, the market appears to be downgrading the stock. According to some consensus tally, less analysts are expecting the stock to outperform than a year ago (see below).
Should Barratt's share price weaken further, more analysts may downgrade the stock.
Source: Financial Times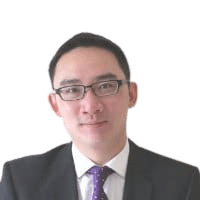 Jackson has over 15 years experience as a financial analyst. Previously a director of Stockcube Research as head of Investors Intelligence providing market timing advice and research to some of the world's largest institutions and hedge funds.
Expertise: Global macroeconomic investment strategy, statistical backtesting, asset allocation, and cross-asset research.
Jackson has a PhD in Finance from Durham University.