Marks And Spencer Group PLC Share Price
Name: Marks And Spencer Group PLC
Description: Marks & Spencer is a venerable name in the UK corporate scene. So successful was the partnership between Michael Marks and Thomas Spencer more than a century ago that the retailer is still standing in 2023. The retailer is entrenched in the daily lives of the people in the UK. Thousands of shoppers pass through 'Marks & Sparks' stores every week. But as a stock M&S's returns have been wholly disappointing over the past three decades. 16/1/23
Summary
The current LON:MKS share price is 253.85p which is a change of 2.35 or 0.93% from the last closing price of 253.85 with 3,617,824 shares traded giving LON:MKS a market capitalisation of £5,007,657,550. The most recent daily high has been 255 and daily low 249.14. The LON:MKS share price 52 week high has been 260.5 and the 52 week low 116.8. Based on the most recent LON:MKS share price opening of 253.85, the current LON:MKS EPS (earnings per share) are 0.2 and the PE (price earnings ratio) is 12.97. Pricing data last updated 01/12/2023 16:54.
Pros
Marks & Spencer reported better-than-expected
Christmas trading; group revenue up 9.9%
MKS Shares up 40% in past two months; nearing 150p psychological level
Cons
Watch to buy on consolidation
As a stock M&S's returns have been wholly disappointing over the past three decades.
Investing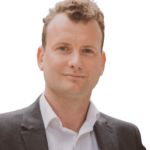 To buy shares in Marks & Spencer (LON:MKS), you need a share trading or share dealing account. Follow these three steps if you want to buy shares in Marks & Spencer: Decide if you want to buy Marks & Spencer shares in the short-term or invest in the long-term Compare share dealing and trading fees
Read More »