There is no shortage of bad news these days.
While central banks are trying frantically to put a floor on the economy, macro headlines just kept coming in below expectations. China, for example, reported today the lowest growth rate in three decades. Unsurprising the bears are upping their short bets.
In the UK, some interesting bets have emerged. One of them is the Royal Mail plc (RMG). The stock is 6.7% net short with 6 funds holding significant positions here.
Looking at RMG's chart, however, I am not so sure that prices may go down that much. Yes, the Royal Mail is down significantly over the past year, but there is support emerging at 180-200p, which has turned its downtrend into a base formation (see below). With the busiest shopping season approaching – Black Friday, Christmas and New Year – a minor bullish breakout at 225p may even occur.  A fall to new lows is required to dent my cautiously optimistic view.
Similarly, I am uncertain about Morrisons Supermarket (MRW) extending its downtrend despite having a 5.7% net short outstanding. The supermarket has been forming a classic head-and-shoulders base pattern with the 'neckline' noted at 210p (see Featured Chart). A break of this trend line is likely to attract more buyers.
In fact, the entire sector is showing some improvement, with Tesco (TSCO) and Sainsbury (SBRY) breaking out of their near-term range levels.
In terms of the number of funds shorting a stock, John Wood (WG.) remains at the top, with 12 funds bearish on it. Predictably, prices are pinned near its long-term lows. For Weir plc (WEIR), 9 funds are shorting it, with a total net short  position of 8.7%. With such a large supply weighing on the stock, prices are trading at the lower side of its range (see below).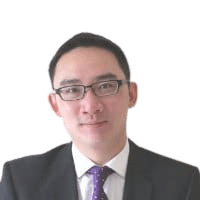 Jackson has over 15 years experience as a financial analyst. Previously a director of Stockcube Research as head of Investors Intelligence providing market timing advice and research to some of the world's largest institutions and hedge funds.
Expertise: Global macroeconomic investment strategy, statistical backtesting, asset allocation, and cross-asset research.
Jackson has a PhD in Finance from Durham University.