Earlier this year (around late February to March), US gov bonds surged as investors feared an economic slowdown. Capital flocked to safety. Government yields nosedived and trillions of bonds went into negative yields (Note: yields move inversely to bond prices).
But after a minor consolidation recently, bonds are now trading at an interesting technical crossroad. For example, the iShares US long-maturity bond ETF (TLT) has regressed to its prior breakout. Technically, this pullback presents a buy opportunity. Prices are trading close to the prior resistance at 123.0-124.0 – a band that may have been converted into support following a breakout (see Featured Chart).
In the UK, a similar development is observed among the 10-year gilts (gov bonds). Prices broke out at 125.0 earlier this year, rallied a bit then lost momentum. But prices are now consolidating into this level again (see below). I anticipate lateral support to emerge at 124-125.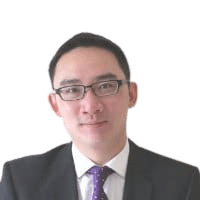 Jackson has over 15 years experience as a financial analyst. Previously a director of Stockcube Research as head of Investors Intelligence providing market timing advice and research to some of the world's largest institutions and hedge funds.
Expertise: Global macroeconomic investment strategy, statistical backtesting, asset allocation, and cross-asset research.
Jackson has a PhD in Finance from Durham University.