Earlier this year, investors were complaining about the tight volatility across asset classes. Now that volatility has returned, they are definitely not happy about that too.
Perhaps the biggest contributor of higher price volatility is the gradual pullback of various QE programs around the world. Bank of England's last QE was in Aug/Sep-'16 and it had raised interest rate twice over the past year or so. The ECB is stopping its QE in Dec-'18. Similarly, investors suspect that the Bank of Japan will be downsizing its QQE quite soon. Lastly, the Fed is on course to hike rates a few more times in the next 2 quarters, after raising rates eight times already since 2015.
All these developments means that the global monetary stimulus – the greatest in many decades – is nearing the end. The great asset price rally in 2017 is unlikely to repeat for many years. Note this: As soon as ECB started to scale back its QE earlier this year, many European equity indices simply stopped rallying to new highs.
Against this backdrop, we're likely to see a return of 'risk on, risk off' (RORO) days, where prices are impacted altogether by corporate earnings, yields, inflation outlook, etc – simply because there is no monetary backstop to underpin prices.
This is happening to the Dow Jones Industrial Index. The two sharp pullbacks in 2018 is a reflection of such sentiment. I expect a very choppy trading period in which the index is likely to whipsaw around 23,000-26,000 – with some frightful down days and great rebounds.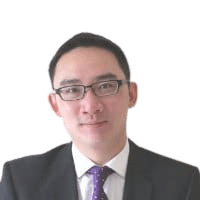 Jackson has over 15 years experience as a financial analyst. Previously a director of Stockcube Research as head of Investors Intelligence providing market timing advice and research to some of the world's largest institutions and hedge funds.
Expertise: Global macroeconomic investment strategy, statistical backtesting, asset allocation, and cross-asset research.
Jackson has a PhD in Finance from Durham University.