Tesla share price rallied as its new German factory is about to produce electric cars later this year.
A 'Giga Fest' was held in Gruenhide last Saturday by Elon Musk, the billionaire CEO of Tesla, as he announced that the new Giga Factory will be ready to roll vehicles off its production line by December 2021. And in 12 months' time, this factory will be able to produce 5-10k vehicles per week.
Meanwhile, Tesla has said that its eye-catching Cybertruck will go into production in 2023. The acclaimed Tesla Roadster will also move into production phase next year.
Apart from new factories and models, Tesla cars have been selling like hot cakes in a number of countries. Last month, Tesla sold more than 56,000 cars in China alone – the highest level in that country. In Germany, where the Giga-Factory is located, Tesla Model 3 outsold the Big 3 (Audi A4, Benz C-Class, BMW 3) combined last month.
When you stack all these news together, the Tesla juggernaut is moving at speed into the new electrified world of motor transport.
No wonder Tesla's share prices is up and running too, trading near $800 this week.
Tesla's share prices is bullish. While this stock is volatile, in recent months prices have been going up steadily.
The rebound off $550 has surpassed the April peak at $750. In doing so, it sets the stock up for a re-test of the all-time highs near $900. Prices have been bouncing off the 150-day moving average.
Tesla's long-term chart clearly shows the pattern of rising lows. The sustained buying pressure indicates that prices may eventually reach the magical $1,000. Who knows, Tesla could become the first carmaker to attain $1 trillion in market capitalisation by the end of the year – up from $790 billion now.
Tesla was one of the few 'wonder' stocks in 2020. Prices soared nearly 10x from its pandemic lows as investors bet on a paradigm shifts in motor transport – the electrification of cars.
As Tesla's share price outperform every forecast, each prediction became bolder. Ark Invest, a $40-billion fund group headed by the Cathie Wood, has pencilled in a $1,400 target.
However, not everyone is as bullish as Ark Invest. According to some estimates, the consensus price target is around $621 (see below). About half the broker panel is recommending 'Buy'. The rest are either 'Hold' or 'Sell'. So there is quite a disparity of opinion about Tesla in Wall Street.
At this point, however, Tesla is showing greater bullishness than what brokers are saying. It maybe wise to stay with the market.
Source: Marketbeat.com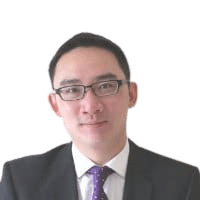 Jackson has over 15 years experience as a financial analyst. Previously a director of Stockcube Research as head of Investors Intelligence providing market timing advice and research to some of the world's largest institutions and hedge funds.
Expertise: Global macroeconomic investment strategy, statistical backtesting, asset allocation, and cross-asset research.
Jackson has a PhD in Finance from Durham University.