The Tesco share price slid on morning trades as concerns of the country's supply chain mount. 
In a warning to the government, Tesco's head of distribution Andrew Woolfenden predicted that " pictures of empty shelves will get 10 times worse by Christmas and then we'll get panic buying" if the shortage delivery drivers is allowed to fester. 
Fuel rationing added to investors concern. Some filling stations are starting to run out of fuel stock. While there is no shortage of fuel in the UK, big suppliers can't distribute them due to a lack of manpower. 
All these developments will eventually impact Tesco one way or another. Investors are trying to gauge the hit to the supermarkets' bottom line. Right now, they are not too worried.
Tesco share price may drift lower over the near term. Its price chart shows a steady action around the round number 260p level.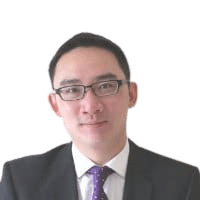 Jackson has over 15 years experience as a financial analyst. Previously a director of Stockcube Research as head of Investors Intelligence providing market timing advice and research to some of the world's largest institutions and hedge funds.
Expertise: Global macroeconomic investment strategy, statistical backtesting, asset allocation, and cross-asset research.
Jackson has a PhD in Finance from Durham University.