Tesco (TSCO) share price extends its recovery rally on Wednesday as investor confidence rebounds. 
While headlines are continuing to focus on the CO2 crisis, investors shrug off these news and ignore any potential impact of the gas crisis on the grocery sector. 
Right now, traders are not expecting much disruption to Tesco's trade in the run-up to Christmas – although such confidence can be dented suddenly should food producers fail to deliver.
On the more bullish note, we observed that recent market setbacks have not jeopardised Tesco's rising price trend. This is a good sign as there is no heavy selling here. 
Tesco share prices has now rebounded to its near-term ceiling at 260p. An upside breakout is possible if the stock market swings back into a buying mode. 
All eyes are watching what the Fed will do today, perhaps outlining the taper schedule.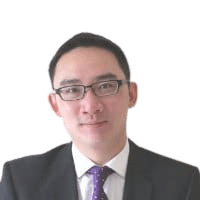 Jackson has over 15 years experience as a financial analyst. Previously a director of Stockcube Research as head of Investors Intelligence providing market timing advice and research to some of the world's largest institutions and hedge funds.
Expertise: Global macroeconomic investment strategy, statistical backtesting, asset allocation, and cross-asset research.
Jackson has a PhD in Finance from Durham University.