Tesco's share price rebounded slightly in late morning trades as the fuel crisis eases slightly. 
The government said today that a fleet of reserve tanker fleet will be on the road to relief the fuel crisis. However, a number of petrol forecourts, including Tesco's, are still experiencing fuel disruption. 
Until the drive shortages is solved, the fuel supply will stay disrupted for the time being. 
However, the market is not expecting in a meaningful drop in Tesco's revenue due to the fuel crisis. Its share prices have remained steady through the past few sessions as investors bought dips. This maintains prices near the 260p level.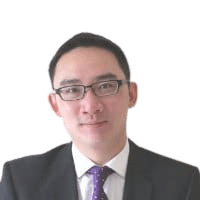 Jackson has over 15 years experience as a financial analyst. Previously a director of Stockcube Research as head of Investors Intelligence providing market timing advice and research to some of the world's largest institutions and hedge funds.
Expertise: Global macroeconomic investment strategy, statistical backtesting, asset allocation, and cross-asset research.
Jackson has a PhD in Finance from Durham University.