Tesco's share price rebounds on Tuesday morning as market sentiment turns less negative.
While the the food industry is predicted to be disrupted from high energy prices, it appears investors are brushing off these concerns.
Supermarket stocks have rebounded from their near-term lows. Sainsbury (SBRY) have found support at 280p after a sharp decline from 340p. Tesco's share price are trading near its long-term highs at 260p.
UK's number one supermarket is the sector laggard because of a lack of M&A excitement. That said, the grocer is a quality defensive stock with a fairly chunky dividend yield of 3.9%. Never underestimate the power of compounding from re-investing these dividends.
In light of the growing market uncertainty, Tesco could offer some stability in one's portfolio.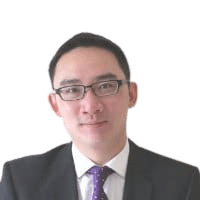 Jackson has over 15 years experience as a financial analyst. Previously a director of Stockcube Research as head of Investors Intelligence providing market timing advice and research to some of the world's largest institutions and hedge funds.
Expertise: Global macroeconomic investment strategy, statistical backtesting, asset allocation, and cross-asset research.
Jackson has a PhD in Finance from Durham University.