Tesco's share price is holding firm above 260p on Thursday morning as sentiment returns. 
In share trading, macro factors can sometimes dominate the market. An example is the indiscriminate selling earlier this week. Traders de-risked frantically due to a potential credit event in Asia. 
On the other hand, share prices themselves can sometimes generate much excitement. A rising stock price creates an upward momentum that instantly appeals to traders and investors alike. 
Tesco's stock price is on the cusp of creating one such bullish breakout that will certainly attract a lot of buying attention. For years the stock has been stuck below the 260p ceiling. Many times the stock attempted to clear this level, but without success. 
As the stock now trades at 260p, there is a chance that this resistance will be broken in the near future. If successful, even a casual trader knows that when prices will rally further.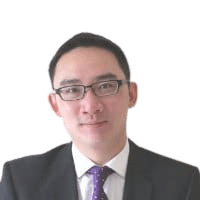 Jackson has over 15 years experience as a financial analyst. Previously a director of Stockcube Research as head of Investors Intelligence providing market timing advice and research to some of the world's largest institutions and hedge funds.
Expertise: Global macroeconomic investment strategy, statistical backtesting, asset allocation, and cross-asset research.
Jackson has a PhD in Finance from Durham University.