Tesco's share price started the week firmly, but the growing fuel crisis is hitting sentiment towards the sector.
Investors are eyeing the unfolding fuel crisis with great interest. So urgent is the issue now that the government is considering deploying the army to help distribute petrol across the country. 
Panic buying and dwindling supplies have brought back memories of toilet paper shortages in the spring of 2020. But an energy crisis is far more serious. It is the lifeblood of the modern transport system. Coupled with driver shortages, a lack of fuel can cause serious harm to the UK supply chain.
How will this hit Tesco? One potential impact is lower fuel sales, although this depends on the length of the crisis. For the moment, analysts and brokers could not fully quantify the negative impact on Tesco's bottom line. 
At pixel time, Tesco's share is trading slightly beneath the resistance at 260p.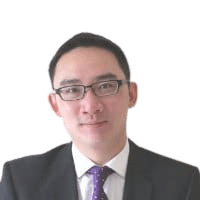 Jackson has over 15 years experience as a financial analyst. Previously a director of Stockcube Research as head of Investors Intelligence providing market timing advice and research to some of the world's largest institutions and hedge funds.
Expertise: Global macroeconomic investment strategy, statistical backtesting, asset allocation, and cross-asset research.
Jackson has a PhD in Finance from Durham University.