Tesco share price shot up on Wednesday following a set of better-than-expected results.
The latest Interim Results released today shows Tesco's group revenue rose by 2.6 percent to £27.3 billion. More impressive was the 40 percent jump in the operating profits. The last six months saw Tesco's retail and financial divisions made a combined £1,458 million. Majors contributing factors to Tesco's sales surge included the Euro 2020 football tournament and the 'staycation' trend.
Ken Murphy, the CEO of Tesco, commented that "we've had a strong six months, and we've outperformed the market." The supermarket is now expected to "generate between £1.4bn and £1.8bn retail free cash flow per year." The company's cash position is strong enough to support a £500 million share buyback.
Tesco's result also allayed concerns about the recent supply chain issues in the country.
At the time of writing, Tesco's stock rose by more than 4 percent and topped the FTSE 100 leaders board.
Tesco share price is poised for a breakout. So far this year Tesco has been trading in a tight range. But the pattern of rising lows – a bullish formation – is easily observed from its weekly bar chart.
If Tesco is able to hold onto the rally above 260p, a long-term breakout is a strong possibility. If this happens, the next upside target is estimated at the round number level at 300p.
Added to the fact Tesco is a defensive stock. Any market wobbles caused by a spike in inflation could improve Tesco's relative strength.
As Tesco's latest results shows, the grocery company is a quality blue-chip company.
Its 4,600+ stores generates billions of free cash flow annually. Revenue is growing; net debt is falling. Dividends are stable. Furthermore, a new share buyback program may help to buoy the stock's return.
Unsurprisingly, the number of analysts recommending the stock has increased. The panel of broker recommendations tracked by the Financial Times shows 60 percent of the brokers rate Tesco as 'Outperform'.
This means that consensus is bullish on the stock.
Source: Financial Times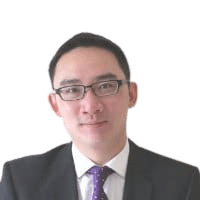 Jackson has over 15 years experience as a financial analyst. Previously a director of Stockcube Research as head of Investors Intelligence providing market timing advice and research to some of the world's largest institutions and hedge funds.
Expertise: Global macroeconomic investment strategy, statistical backtesting, asset allocation, and cross-asset research.
Jackson has a PhD in Finance from Durham University.