Tesco is one of the most popular shares for online investing and one of the largest supermarkets in the UK. It started trading almost a century ago by Jack Cohen. A robust post-war economic recovery saw the business grew rapidly. In 1947, Tesco listed on the London Stock Exchange. The company is now worth about £17 billion.
Tesco share price analysis shows that 2020 was a good year for most supermarkets. The whole sector benefitted from the stay-at-home trend.
The Tesco share price is currently 222.30 giving it a market cap of £17.19 billion and p/e ratio of 15.51. Tesco shares are trading down from their 52 week highs of 260 but above their 52 week low of 202.
Last year was a challenging yet profitable year for supermarkets. As people stayed in their homes, all they could do was to buy groceries and household goods.
Tesco, naturally, benefitted hugely from this stay-at-home trend. So much so that the company was financially strong enough to maintain its 2020 dividend and repay £585 million in business rates relief.
In its latest trading update in January, which can often give a good indication for the Tesco share price forecast, Tesco reported a 8% sales growth, thanks to the buoyant Christmas period. Tesco's online sales was particularly strong, growing at +80 percent year-on-year. Even its non-food merchandise reported a 4 percent growth.

Source: Financial Times
When a company makes money, it retains some of it to reinvest in the business and pay out the rest to shareholders. The amount paid to shareholders is called the dividend.
Over the last two years, Tesco has paid out four tranches of regular dividends based on it's share price and one special dividend (see below). These income streams are highly welcomed by investors because the amount are higher than interests earned on bank deposits.
Special dividends are irregular payouts depending on the firm's profitability. For Tesco, the grocery sold parts of its Asian business for a tidy sum of £8 billion last year. A large chunk of it was returned to shareholders via a 50.93p special dividend totalling £5 billion. A further £2.5 billion was injected into the company pension scheme.
Source: Dividenddata.co.uk
Tesco share price technical analysis shows that Tesco has been trading in a range for some time. On its price chart, the stock range is about 190p to 260p (see below).
Despite the large cash payout recently and share consolidation, Tesco share price has not revisited its 2018 peak. Based on this pattern, Tesco is expected to range further within these boundaries.
The recent price drop is taking prices back to the 220p short-term support. If broken to the downside, investors should look to the key round number level at 200p as support.
Another important element of chart analysis is to compare the Tesco share price chart against its peers. Over the past few years, Tesco has moved along with both Sainsbury (SBRY) and Morrison (MRW). The last 12 months saw Tesco generally outperform the sector, although this outperformance has narrowed recently, perhaps due to delivery of the special dividend.
Brokers study Tesco business and provide earnings guidance. Investors sometimes use these estimates as a guide to buy or sell Tesco shares.
For example, listed on Tesco's webpage are some aggregate revenue forecasts from 14 investment banks and brokers. For 2021/22, the optimistic revenue forecast for Tesco is £60 billion while the least positive case is £57 billion. The consensus is around £59 billion.
You can say that the difference is not huge. You're right. For a stable business like Tesco, the operational leeway is tight.  The majority of analysts expect Tesco to beat their forecasts.
Source: Tesco
Based all these projections, analyst then forecast Tesco's share price over a specific period. According to the Financial Times, there are 14 analyst following Tesco and nearly all of them have a positive price target for Tesco. The most bullish analyst expects Tesco share price to rise to 399p while the least bullish anticipates Tesco to trade at 263.47p.
Source: Financial Times
Share prices are impacted a large number factors, from macro to company specific to investors psychology.
For a large grocer like Tesco, the key things to watch for are:
Market share and expansion plans
Grocery yield and margins
Financial position - balance sheet items such as debt levels
Market sentiment
Management
In 2013, Tesco went through a period of dismal performance due to mismanagement. In particular, Tesco's accounts were found to be inaccurate and the Serious Fraud Office fined the company £235 million. The CEO resigned. Tesco's share price cratered and many investors lost a lot of money. This scandal cost Warren Buffett a staggering $444 million.
Right now, investors are not expecting a repeat of the scandal. They are focussing on the financial health of Tesco and indicators are suggesting a healthy robust company.
While Tesco is reporting good results, the market does not seem to care much about that. Value stocks like supermarkets aren't valued much these days. At the end of last week (5 March), Tesco's market capitalisation was just £17 billion. Ocado, even after its recent 25 percent slide, was valued at £15 billion.
As the pandemic slowly fades away, investors are perhaps anticipating Tesco's sales growth to fall. Consumers are going to spend more on dining and travelling when UK moves further into the exit roadmap.
Already, the stock market is chasing stocks like British Airways (IAG) and Easyjet (EZJ), the former is up 30 percent this year, while punishing pandemic winners like JustEat Takeaway (JET). Tesco can't escape from this market rotation.
But this is not to say Tesco has done badly. It hasn't. Compare to Sainsbury (SBRY) or Morrison (MRW), Tesco has done relatively well in holding on to its ground. It is a solid defensive stock.
One point worth mentioning is the issue of competition. Lidl and Aldi, the two German discounters, are continuing to snap at Tesco's heels. They have too benefitted from the pandemic and will use their resources to gain market share.
Ocado and Amazon are another source of competition for Tesco. The latter is trying to sell and deliver fresh food, which will further intensify competition. Grocery margin, delivery costs, automation, and online competition are key issues to tackle in the near future.
Yes and no, depending on your portfolio objectives. The first thing to note is that Tesco is not a growth stock. The valuation yardstick that the market has attached to it is always tilted towards value. Unsurprisingly, Tesco fetches a relative large yield (5.6%) and low price-earnings ratio (16).
For conservative investors, this is not bad. You get income and stability. For many, these are valuable good points. The thing is, you will hardly achieve large capital growth with Tesco.
Tesco's business is well entrenched and defined (grocery). The last special dividend is one-off. Competition is strong. Investors just can't see where strong business growth will come from.
Moreover, domestic M&A is difficult due to Tesco's already large market share. Hence it is almost certain that Tesco's business will not be re-rated upwards.
In a world where growth is paramount, Tesco is just a boring supermarket. 'Dull as dishwater' as some called it. Perhaps it will remain that for the time being.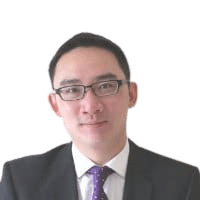 Jackson has over 15 years experience as a financial analyst. Previously a director of Stockcube Research as head of Investors Intelligence providing market timing advice and research to some of the world's largest institutions and hedge funds.
Expertise: Global macroeconomic investment strategy, statistical backtesting, asset allocation, and cross-asset research.
Jackson has a PhD in Finance from Durham University.