Tesco share price is holding firm in spite of the latest drop in retail data.
Data released today shows UK retail sales over July-August fell by 0.9 per cent. This is the fourth consecutive monthly drop in consumer spending.
Given the significance of retail spending in the UK economy, many are wondering if the economic rebound from the re-opening has ended. Food store sales dropped by more than 1 percent while fuel sales rose 1 percent, perhaps reflecting the trend that consumers are spending more on travelling.
For Tesco, the overall outlook remains stable. But if consumer spending were to drop further into the golden quarter, it would suggest serious troubles in household income. For now, the market is expecting a spending rebound as we head into the New Year.     
Tesco's share price is trading at the top of the range and encountering resistance at 260p.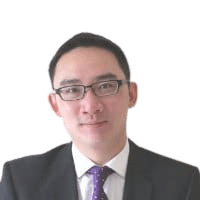 Jackson has over 15 years experience as a financial analyst. Previously a director of Stockcube Research as head of Investors Intelligence providing market timing advice and research to some of the world's largest institutions and hedge funds.
Expertise: Global macroeconomic investment strategy, statistical backtesting, asset allocation, and cross-asset research.
Jackson has a PhD in Finance from Durham University.