Offers for Morrison's (MRW) shares reached a remarkable £9.7 billion on determined private equity houses. Sainsbury (SBRY) also enjoyed a sharp rally this year on whispers of a potential bid.
For the Tesco (TSCO) share price, UK's largest supermarket, it may be beyond the reach of all but the largest private equity players. For one, its market cap before any takeover premium is nearly £20 billion. Any bidding war will lift that sum significantly higher. Taking on such a giant will not be an easy task. Regulatory hurdles will also be formidable.
For the moment, the market is not expecting any shootout for Tesco. Nonetheless, the stock is lifted by buoyant takeovers spirit in the sector. Watch for a breakout above 260p.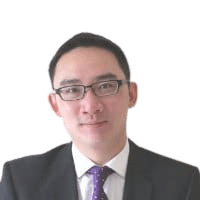 Jackson has over 15 years experience as a financial analyst. Previously a director of Stockcube Research as head of Investors Intelligence providing market timing advice and research to some of the world's largest institutions and hedge funds.
Expertise: Global macroeconomic investment strategy, statistical backtesting, asset allocation, and cross-asset research.
Jackson has a PhD in Finance from Durham University.