It is a decidedly mixed bag for short sellers over the past week.
IQE, one of the most shorted stocks in the LSE, surged by 50% from its early September lows (see below). The stock has a net short of 9.3%. IQE's sharp rebound highlights the perils of shorting a stock – violent countertrend moves are always a danger especially after a 50% decline.
Auto Trade (AUTO) is another stock that has rallied sharply of late. This stock has a net short of 4.7% with 7 funds reportedly holding significant short positions. Prices rebounded from the 480-500p key support to reassert the long-term uptrend.
Other short sellers' favourites, like Wood Group (WG.), Weir (WEIR) and Kier plc (KIE), have remained weak and are trading near of the bottom of their long-term range.
For Pearson (PSON), its stock looks vulnerable to another selloff after that massive gap down at 840p. But, be aware of potential sharp counter-trend rally from current levels as its decline is deeply oversold.
An interesting name to emerge from the FCA's list is Keyword Studios (KWS). This video game company was a darling of the stock market back in 2016-18 when its share prices handed shareholders a stunning "10-bagger". Prices rose from 200p to 2,000p. Since then, the stock has been yo-yoing at the top, which probably attracted the bears. The latest data shows 6 funds selling KWS and the stock has an outstanding 5% net short. Technically, a break below the round number psychological 1,000p may attract more selling (see Featured Chart).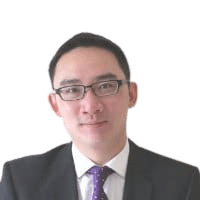 Jackson has over 15 years experience as a financial analyst. Previously a director of Stockcube Research as head of Investors Intelligence providing market timing advice and research to some of the world's largest institutions and hedge funds.
Expertise: Global macroeconomic investment strategy, statistical backtesting, asset allocation, and cross-asset research.
Jackson has a PhD in Finance from Durham University.