Ocado Plc (OCDO):
reports a headline loss of £143m on sales of £882m (six-month)
£100m write-off on its Andover warehouse
stock surged 5.6%
A £100 million write-off at one of its warehouse did not dent enthusiasm for Ocado (OCDO) shares yesterday.
Ocado is planning for further expansion as its deal with Marks & Spencer (MKS) goes full steam ahead. New warehouses are being built in Essex. Investors are expecting good sales flow from Ocado's technology and delivery network despite the firm's widening financial loss. Growth is key.
By the end of the session, Ocado surge 5.6%, on good volume, to re-affirm its long-term uptrend. Intra-day buying saw prices rocket to nearly 1,300p (see below).
Marks & Spencer (MKS), on the other hand, is being abandoned by investors. The moment the firm announced the £750m tie-up with Ocado, price gapped down on significant volume. This suggests investors are baulking at the cost of the Ocado deal.
The retailer launched a £600m rights issue to fund the deal.
Marks' share prices nosedived soon after. At 200p, Marks is trading near its decade lows established in the dark days of 2009. Given the significance of this psychological level and the lack of technical support level underneath, a further decline below 200p would hit investor sentiment hard (see below). Underweight.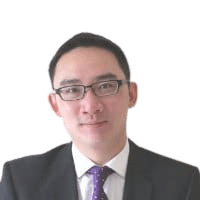 Jackson has over 15 years experience as a financial analyst. Previously a director of Stockcube Research as head of Investors Intelligence providing market timing advice and research to some of the world's largest institutions and hedge funds.
Expertise: Global macroeconomic investment strategy, statistical backtesting, asset allocation, and cross-asset research.
Jackson has a PhD in Finance from Durham University.